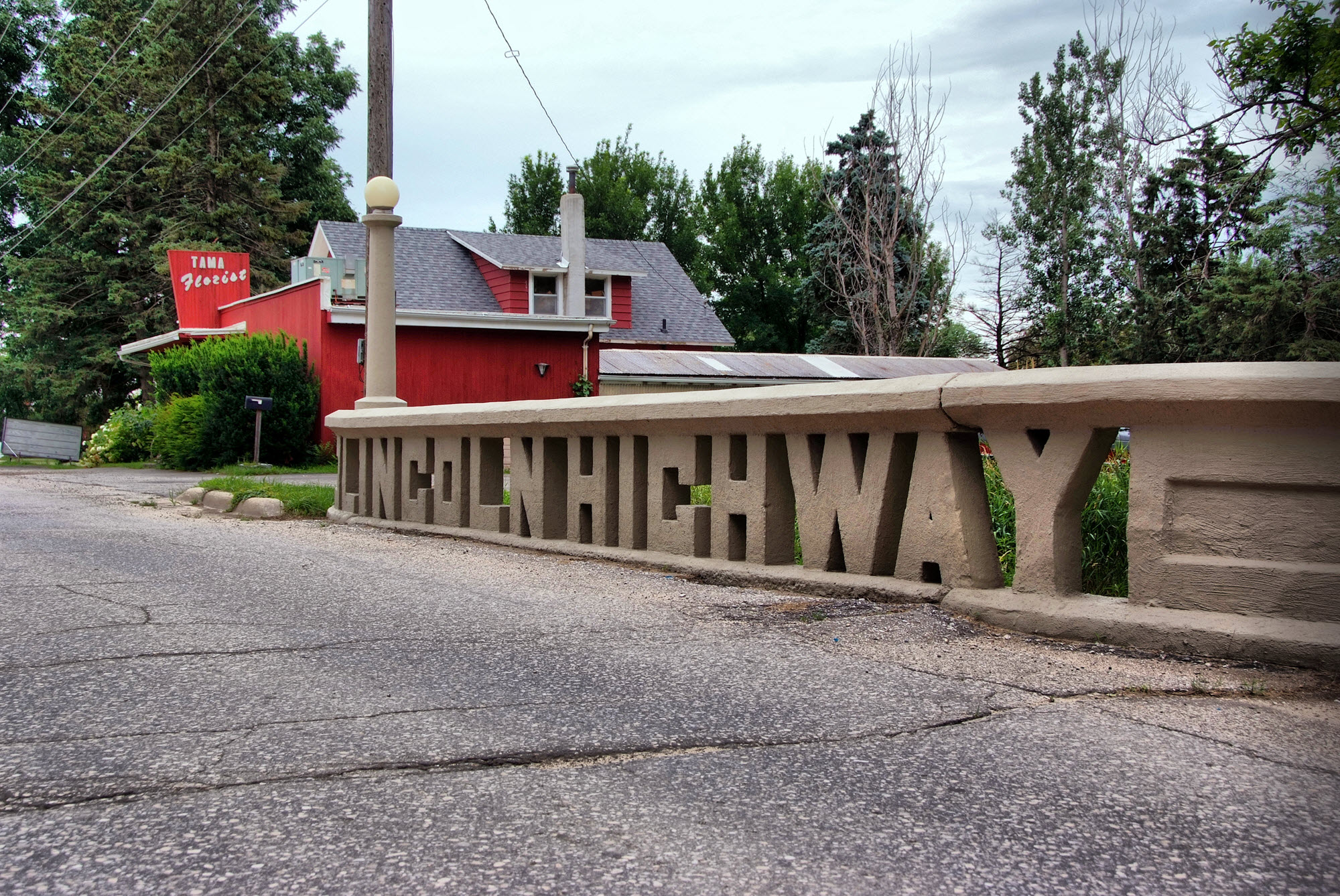 The early 20th century American endeavor to improve roadways and connect communities across the country had its genesis with cyclists, who founded the Good Roads Movement in 1880. By the turn of the century, automobile use eclipsed cycling, and motorists took the lead in the Good Road Movement. By 1912, improved roadway surfaces were still primarily an urban feature as interstate commerce and intercity transportation were dominated by railroads. "Farm to market" and other rural roads were mostly dirt or gravel, subject to muddy and dusty conditions, depending on the weather. Some were maintained by townships and counties, but many were the responsibility of the residents who lived along them.
Among the enthusiasts for roadway improvements was Carl Fisher, an early manufacturer of auto parts and an investor in the Indianapolis Motor Speedway. In September 1912, Fisher started to promote his vision of a continuous east-west highway, running coast-to-coast across the United States. His idea gained support and within a month had pledges for 10% of the estimated $10 million cost. The group chose the name Lincoln Highway, to honor one of Fisher's heroes.
On July 1, 1913, the Lincoln Highway Association was established with a goal of building a stable highway from Times Square in New York City to Lincoln Park in San Francisco. Less than a month later, the Loyal Order of the Moose dedicated the Mooseheart community in Illinois. They agreed to pave and donate three quarters of a mile of the Lincoln Highway, adjacent to their Children's Home, the first paved section of the highway. The first section of the Lincoln Highway to be completed and dedicated was Newark to Jersey City, New Jersey, dedicated on Dec. 13, 1913.
The first official length of the Lincoln Highway was 3,389 miles and within a decade, it had been shortened to 3,142 miles. By the 1940s, named routes were replaced by numbered routes and the Lincoln Highway Association faded, but in 1992, it was reactivated for the purpose of promoting the highway and preserving its heritage, which was instrumental in developing today's American highway transportation system.
Reuben Hull, P.E., PMP, M.ASCE, is civil regional manager for LaBella Associates in Albany, New York, and a self-made historian who has penned numerous articles on civil engineering history. An active ASCE member, Hull is a corresponding member and former chair of the History and Heritage Committee, serves as vice president of the Mohawk-Hudson Section, served as president of the New Hampshire Section, 1999-2000, and was named New Hampshire Young Engineer of the Year in 1997.
Follow his daily Civil Engineering Almanac series on Twitter: @ThisDayInCEHist.