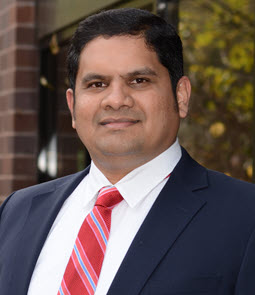 Ranjan Satyamurthy, Ph.D., P.E., F.ASCE, a senior program manager with Amazon Services LLC in Seattle, has been named a fellow by the ASCE Board of Direction.
Satyamurthy has extensive experience in civil and geotechnical design, engineering and construction for the federal government, local agencies, industrial and transportation data centers, and commercial development projects. He has been responsible for all project phases starting with site selection through program management for numerous projects worldwide. This has taken him to many regions of the United States, Canada, China, Egypt, India, Morocco, and elsewhere.
Notable responsible-in-charge projects and key contributions include Jefferson and Hood Street Surface Water Interceptor in downtown Tacoma, state-of-the-art industrial warehouse facilities worldwide, investigations for Alki beach seawall replacement in Seattle, facility upgrades at Joint Base Lewis–McChord, and investigations for the deepening of Military Ocean Terminal Sunny Point. Throughout his career, Satyamurthy has applied his engineering skills to a diverse array of complex engineering challenges. He has been involved in feasibility studies, real estate due diligence, site investigations, foundation analyses and design, earth retention, permitting, regulatory compliance, and financial responsibility evaluations of technically challenging large engineering projects. He has performed testing and monitoring during design and construction and is experienced in value engineering with emphasis on sustainability and management consulting.
Satyamurthy's research takes in evaluation and mitigation of liquefaction hazards, soil stabilization, use of deep foundations in Brownfields, contaminant transport modeling, application of geosynthetics and natural materials in erosion control, and dewatering of sediments using geotextile tubes. He has 17 professional publications, including a major report for the USEPA on geoengineering-related topics. He regularly serves as a peer reviewer for national and international geotechnical engineering conferences, along with serving on the editorial board of Institution of Civil Engineers (Geotechnical Engineering journal). He authored the transit section for ASCE 2019 Washington Infrastructure Report Card.
He has been an ASCE member throughout his career. His involvement includes work with the Geo-Institute Committee on Risk Assessment and Management and the Utility Engineering & Surveying Institute (UESI) Committee on Bedding and Backfill and Trench Shoring Systems, as well as Seismic Design of Buried Water & Wastewater Pipelines, and Thrust Design of Buried Pipeline. He was elected as a full member to Sigma Xi in 2009 for noteworthy achievement as an original investigator in applied engineering. He has also been an active member of American Council of Engineering Companies (ACEC) and American Public Works Association (APWA).
Satyamurthy graduated first-class with distinction in civil engineering from Visveswaraiah Technological University, India, and earned his master's degree in civil engineering from the University of New Orleans and his doctorate in civil engineering from Syracuse University. He has completed Fundamentals of Arctic Engineering short course from the University of Alaska in Anchorage and the nine-month ACEC Core Competencies for Professionals course. He is a registered professional engineer in Washington, California, Oregon, Alaska, and Louisiana and also a certified Project Management Professional.