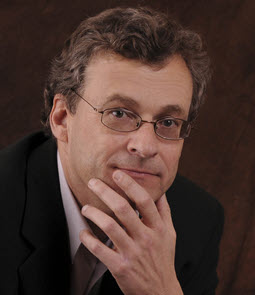 Pierre Y. Julien, Ph.D., P.Eng., Dist.M.ASCE, a professor of civil and environmental engineering at Colorado State University, has been honored with inclusion by ASCE in its 2022 class of distinguished members for his seminal contributions on hyperconcentrated sediment flows, mudflows, and debris flows; physically based watershed modeling of runoff, sediment, and contaminant transport; simulating floodwave propagation from tailings dam failure; and the analysis of resistance to flow and downstream hydraulic geometry of alluvial rivers.
Julien is recognized far and wide as a foremost authority in the area of hydraulics, sedimentation, and river engineering. His research led to the development of new modeling tools to advance sediment erosion predictions, which have been adopted by several agencies in the United States and other countries.
He has written two textbooks, namely, "Erosion and Sedimentation" and "River Mechanics," both published by Cambridge University Press UK, and each well-received and recognized.
Julien also served as the editor in chief of ASCE's Journal of Hydraulic Engineering from 2002 to 2005, a position generally reserved for preeminent scholars in his field. In 2015 he was plenary session moderator at the World Water Forum. Additionally, since 2016 he has been a Superfund Site external technical review board member.
His contributions have been recognized by ASCE with two prestigious awards. The first was 2004's Hans Albert Einstein Award, which is given annually to "a member of the Society who has made a significant contribution to the engineering profession in the areas of erosion control, sedimentation, and/or waterway development either in teaching, research, planning, design, or management." The second was the 2015 Hunter Rouse Hydraulic Engineering Award, presented by ASCE/EWRI to honor a single professional's outstanding gifts to hydraulics and waterways advancement.
As an educator, Julien has mentored 44 doctoral students, who are themselves now university faculty members, industry leaders, and government engineers. His master's student advisees number upward of 100.
Julien earned his three civil engineering degrees (the latter two in hydraulics) from Laval University, in Quebec. He has over 42 years of professional engineering and university teaching experience.
ASCE will honor the 2022 class of distinguished members during the ASCE 2022 Convention, Oct. 24, in Anaheim, California.