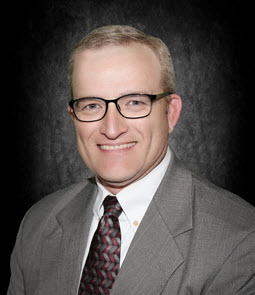 Frank S. Griffin Jr., P.E., F.ASCE, principal consultant at Envista Forensics, who has more than 26 years of experience as a structural engineer, has been named a fellow by the ASCE Board of Direction.
Griffin is a structural forensic engineer with the Construction Practice, located in Dallas, Texas. His professional background comprises over 17 years of experience in consulting, including the structural design, analysis, and administration of commercial, institutional, municipal, and industrial buildings, water and wastewater treatment facilities, flood control projects, retaining walls, and welded steel ground storage tanks. For the past nine years, he has focused on forensic engineering, performing investigations into failures of buildings and other structures for a variety of construction materials, among them concrete, steel, masonry, and wood structures, and damage mechanisms, including construction defects, wind, hail, flood, earthquake, fire, soil movement, and vehicular impacts.
Griffin has conducted evaluations of numerous buildings damaged as a result of catastrophic events, including Hurricanes Laura, Delta, Michael, Harvey, and Irma, tornados in Texas and Oklahoma, and the 2016 Baton Rouge flood. He also served as a Structures Specialist on Texas Task Force 2 Urban Search & Rescue from 2012 to 2019. His clients have included property owners, municipalities, architects, insurance companies, and attorneys. Griffin has been named as an expert in numerous legal cases, including weather-related damage and construction defect matters, with multiple depositions completed and forthcoming.
He has been an ASCE member since he was a college student. He has participated in multiple ASCE committees, including the Committee on Sustainability (corresponding member), Task Committee on Engineers Without Borders III, Task Committee on Sustainable Design (Sustainable Infrastructure Certification Subcommittee), and the Structural Engineering Institute Technical Activities Division Sustainability Committee (Infrastructure Working Group). He was also active in Engineers Without Borders, having served as the founding secretary and membership coordinator of the North Texas Professional Chapter, president of the South Central Region, state representative (Texas), and on the Technical Advisory Committee and the Strategic Planning Committee.
Griffin holds bachelor's and master's degrees in civil engineering from Texas Tech University and the University of Texas at Arlington, respectively. He was inducted into the Texas Tech University Civil, Environmental, and Construction Engineering Academy in 2007. He joins his wife, Stephanie Griffin, P.E., CFM, F.ASCE, who was named an ASCE fellow in 2021.