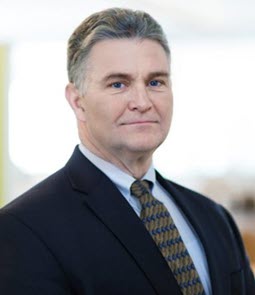 Dave Pryor, P.E., F.ASCE, an experienced waterfront engineer who has been practicing in Virginia for over 40 years, has been named a fellow by the ASCE Board of Direction.
Pryor is director of waterfront engineering for Clark Nexsen Inc., in Virginia Beach. He has extensive experience in the planning and engineering of marine facilities, including shipyards, ports, and military bases.
The early years of his engineering career were in the shipbuilding industry where he was engaged in the design, construction, and repair of vessels ranging from aircraft carriers to riverboat casinos. During these years, he became involved with the infrastructure and development of shipyards which led to his transition to practicing engineering in the infrastructure sector.
As a waterfront engineer, Mr. Pryor has delivered projects for the U.S. Navy, U.S. Coast Guard, numerous port authorities, and shipyards. He has developed major projects both domestically and abroad in the United States, Brazil, Scotland, and the Caribbean.
As a resident of Virginia Beach, Virginia, Mr. Pryor is deeply involved with coastal impacts of climate change, from sea level rise to coastal flooding throughout Hampton Roads. These projects have ranged from assessing potential flood impacts during hurricanes and nor'easters, to the engineering of coastal structures to mitigate damage or inundation.
Mr. Pryor has been a lifelong member of ASCE and has been active in the Norfolk Branch, as well as COPRI and SEI. He serves as the Chairman of the SEI Norfolk Branch, is a committee member of COPRI Committee for the Standard of Piers and Wharves, and member of the Dry Dock Standard. He is also a member of PIANC Working Group 213, Design Guidelines for Marine Multipurpose Terminals.
Mr. Pryor holds a Bachelor of Science in Civil Engineering from Worcester Polytechnic Institute and a Master of Science in Engineering Management from Old Dominion University. He has also been certified as Coastal Engineer by Old Dominion University SINCE THIS YEAR.
In addition to his career in engineering, Dave is a life-long aquatic enthusiast. He is a passionate diver, which he has used professionally and personally by providing volunteer services both to the Virginia Aquarium and Virginia Beach EMS for nine years. As an active member of the Virginia Beach EMS Marine Rescue team, he served as the Training Officer.