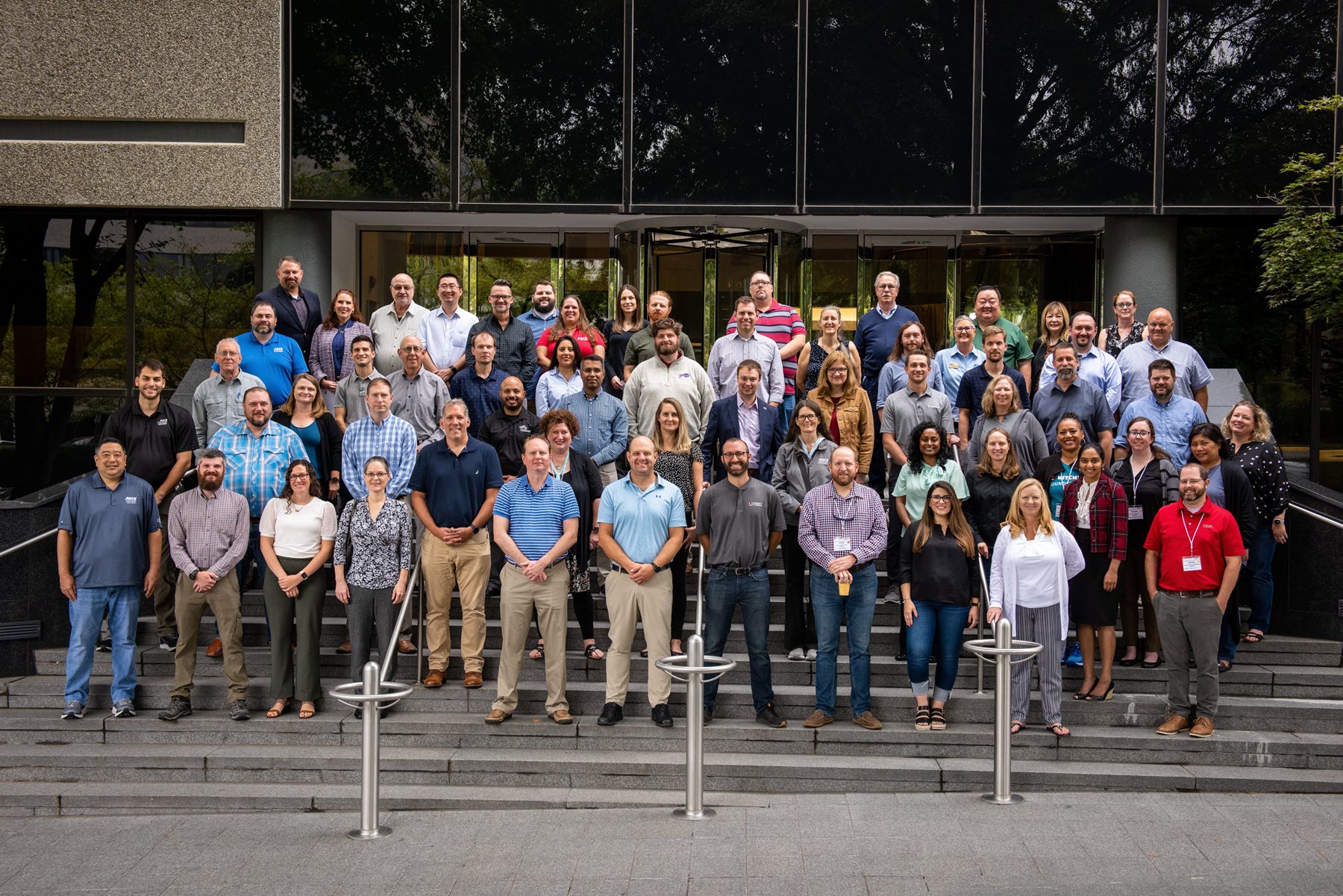 More than 100 ASCE section and branch presidents, region governors, Society directors, presidential officers, and Institute and Institute chapter leaders from around the world participated in the 2022 Presidents and Governors Forum, Sept. 11-12, at ASCE headquarters in Reston, Virginia, as well as online.
Sponsored by ASCE's Leader Training Committee, the event provided opportunities for attendees to learn about ASCE resources, network with other ASCE leaders, discuss best practices, and develop leadership skills that can benefit their respective Society groups.
The program began with a "welcome and Society overview" talk by President-Elect Maria Lehman P.E., ENV SP, F.ASCE and Executive Director Tom Smith, CAE, ENV SP, F.ASCE, followed by two interactive and dynamic leadership sessions. The first session, titled "Be the Leader You Are Meant to Be," was presented by Jim O'Brien and provided insight on becoming a better leader at all levels of life. The second session, presented by Brock Barry, focused on non-verbal communication and provided various scenarios on how our body language and motions can be perceived.
Other agenda items on day one included a presentation by ASCE General Counsel Tara Hoke on legal issues impacting local groups. On the second day of the program, the attendees participated in a Q&A session with Lehman and Smith. Other topics throughout the program included an "Introduction to your Presidency and How to Utilize your Governors", several breakout groups on a variety of best practices, and an interactive exercise on overcoming section, branch, and Institute chapter challenges and making presidential plans.