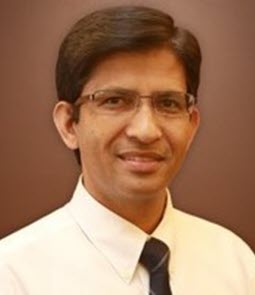 Shameem A. Dewan, Ph.D., P.E., F.ASCE, a technical leader at Olsson Inc., a nationally recognized, employee-owned engineering and design firm, has been named a fellow by the ASCE Board of Direction.
Dewan leads the Olsson Field Operations (FOPS) team in Arizona that provides geotechnical engineering and materials testing services to public and private clients. He looks forward to guiding the team technically as well as taking an active role in business development activities to help with growth.
His diverse professional experience of over 25 years includes teaching as civil engineering faculty and holding engineering and leadership responsibilities in the fields of geotechnical engineering and quality control/quality assurance testing services. He moved to the Phoenix Metro Area in 2003 and has worked on challenging local, national, and international projects. In Arizona, Dewan has been responsible for the completion of geotechnical engineering and/or materials evaluation services for a variety of projects, including roadways, freeways, bridges and flyovers; sport facilities consisting of fields and stadiums for soccer, ice hockey, swimming, and football; brownfields/landfills design, construction, and remediation for future developments; construction monitoring services; deep foundation integrity evaluation with cross-hole sonic logging (CSL) and gamma density logging (GDL); and development of high-tech data center facilities. His out-of-state projects were primarily completed for the U.S. Department of Defense's Air Force, Army, and Navy.
Dewan has been affiliated with ASCE since 2003. He has been or is actively involved in various activities of ASCE, Geo-Institute, Transportation Research Board (TRB), and American Council of Engineering Companies of Arizona (ACEC). He has served for the past seven years as the Chairman of the Technology and Research Committee for ACEC's Roads & Streets Conference, held annually in Tucson, Arizona. This conference, the state's largest, boasts an attendance of nearly 1,800 engineering and construction professionals every year.
Dewan has won both the highest honorary Gold Medal from BUET for academic excellence, and the LTPP Data Analysis contest administered by the Federal Highway Administration (FHWA). For his doctoral thesis at Texas A&M University, he worked on a research and development project for Texas Transportation Institute (TTI) funded by the Metropolitan Transportation Commission (MTC) of the California Bay Area. He has also been very active publishing papers in technical journals and conference proceedings and making presentations at various technical/professional associations and events.
Dewan completed his bachelor of science degree in civil engineering from Bangladesh University of Engineering and Technology (BUET) and his master of science degree from the University of Nevada in Reno, Nevada. He earned his doctoral degree from Texas A&M, College Station, Texas. He is a licensed professional engineer in Arizona, California, Nevada, and Texas.