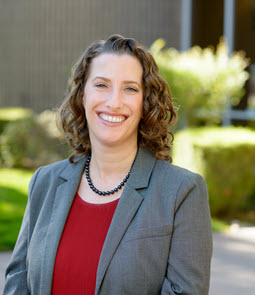 Elizabeth Schlegel, P.E., DBIA, F.ASCE, an associate principal engineer for Kjeldsen, Sinnock & Neudeck Inc., has been named a fellow by the ASCE Board of Direction.
Starting out as an intern from the University of the Pacific's Cooperative Education Program, Schlegel has been growing in her career with KSN since 2006 and has been building her experience across a range of civil engineering disciplines.
Schlegel's work has included institutional site designs, utility system master planning and rehabilitation design, utility capital improvement program management and implementation, transportation corridor beautification, flood control, and environmental restoration projects. Through her efforts, these projects have bettered the infrastructure environment for the good of the public by improving safety, reliability, and redundancy of critical infrastructure.
In addition to her experience as a civil engineer, Schlegel is a reliable go-to mentor for staff throughout her company and has been a professional reference for many of KSN's employees as they pursue their professional registration; an honor in a small, locally based company with over 15 licensed professionals to choose from. She brings a strong, guiding voice to the Sacramento region for encouraging young women and students from underprivileged communities to pursue a career in engineering and other STEM-based professions. As a leader within KSN, Schlegel has led or contributed to many of KSN's award-winning projects as well as managed internal-facing standardization and professional development initiatives.
She is a designated design-build professional of the Design-Build Institute of America, which recognizes those leading professionals with hands-on experience who successfully deliver projects through design-build procurement and who demonstrate their commitment to collaborative teaming strategies.
Schlegel received her bachelor's degree in civil engineering at the University of the Pacific in 2006 and is a licensed professional engineer in the states of California and Washington.