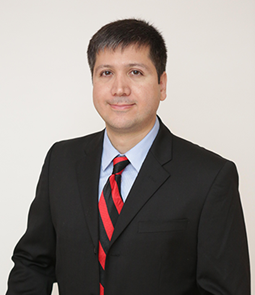 Behzad Amir-Faryar, Ph.D., P.E., F.ASCE, chief geotechnical engineer with Fairfax County Government, in Virginia, as well as staff coordinator for the county's Geotechnical Review Board, has been named a fellow by the ASCE Board of Direction.
Amir-Faryar has over 20 years of professional experience in private consulting, the public sector, and academia. His work at GRB requires an in-depth knowledge necessary to bring different professional perspectives into one innovative solution to the geotechnical challenges that Fairfax County faces. Amir-Faryar is also an adjunct professor teaching graduate geotechnical engineering courses at the University of Maryland.
His research encompasses topics ranging from experimental to analytical in the area of soil improvements, soil strength characteristics, soil dynamics and seismic analysis, and foundation design. He is the author of over 15-plus peer-reviewed articles and conference papers.
Amir-Faryar is best known for his universal model forms that predict the dynamic properties of materials. The mathematical model forms are sufficiently flexible and can be widely used with any type of materials, soils, or composites. He has also proposed a fresh theoretical model using fuzzy logic to better understand cone penetrometer behavior. He has published articles in several ASCE journals, i.e., International Journal of Geomechanics (is a technical reviewer too) and Journal of Hydrologic Engineering, as well as in other technical and scientific journals.
He has served on several technical committees, and is experienced with policies and jurisdictional codes development. He has developed policy codes in geotechnical areas – groundwater, field infiltration rates, recycle concrete, slope stability, retaining structures, deep foundation systems, etc. He was the geotechnical team lead in the committee to revise the Public Facilities Manual. His contribution to resolving day-to-day engineering challenges has significantly benefited the community.
Amir-Faryar has a doctorate degree in civil engineering from the University of Maryland, College Park. He is a licensed professional engineer in the states of Virginia, Maryland, and the District of Columbia.