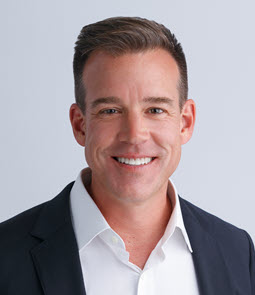 Derrick Watkins, Ph.D., P.E., S.E., F.ASCE, a principal with Simpson Gumpertz & Heger, has been named a fellow by the ASCE Board of Direction.
Watkins has devoted his nearly 30-year career to giving back to the profession by advancing the state of technical practice in the industry, participating in industry organizations to help develop structural code and standards, and building and mentoring teams of engineers.
He is a highly accomplished technical leader, structural engineer, entrepreneur, and innovator who specializes in advanced analysis, impact modeling, and seismic assessment for mission-critical facilities and components. He brings professionalism and enthusiasm to help his clients and project partners find novel, cost-effective solutions to complex challenges across a range of industries, including the defense, energy, healthcare, aerospace, and government sectors. He brings a depth of team-building and advanced analytical experience to his work, with an emphasis on cutting-edge seismic analysis for nonstructural componentsuch as heating, cooling, and piping systems; high-end structural analysis and finite-element modeling; and impact modeling analysis to assess extreme loading conditions.
Watkins is an active member of several code committees, including the ASCE Committee 4 on Seismic Analysis of Safety-Related Nuclear Structures as well as Committee 43 on Seismic Design Criteria for Structures, Systems, and Components in Nuclear Facilities; and the American Society of Mechanical Engineers (ASME) Seismic Steering Committee. He has also given numerous technical presentations to third-party review panels and successfully defended numerous projects to the Defense Nuclear Facility Safety Board (DNFSB), Nuclear Regulatory Commission (NRC), Army Corps of Engineers, and Department of Energy (DOE) peer-review teams.
He has co-founded several successful and fast-growing companies throughout his career – among them Tobolski Watkins Engineering, TRU Compliance, and Seismic TestCo – serving clients in the Southern California and national markets while pioneering and standardizing procedures and reporting for seismic certification of nonstructural components.
Watkins enjoys leading and mentoring teams of engineers to develop them into the next generation of industry leaders and create value-driven innovative solutions for clients.