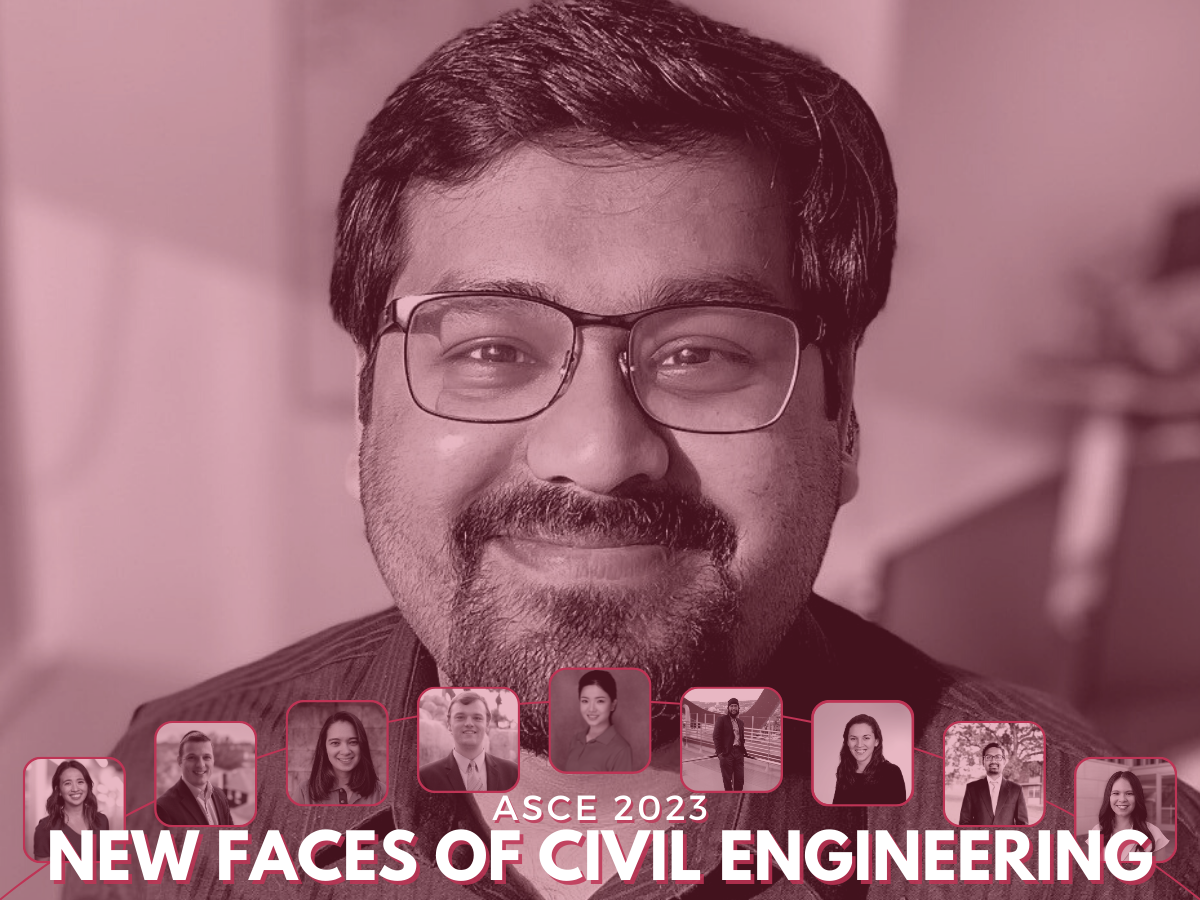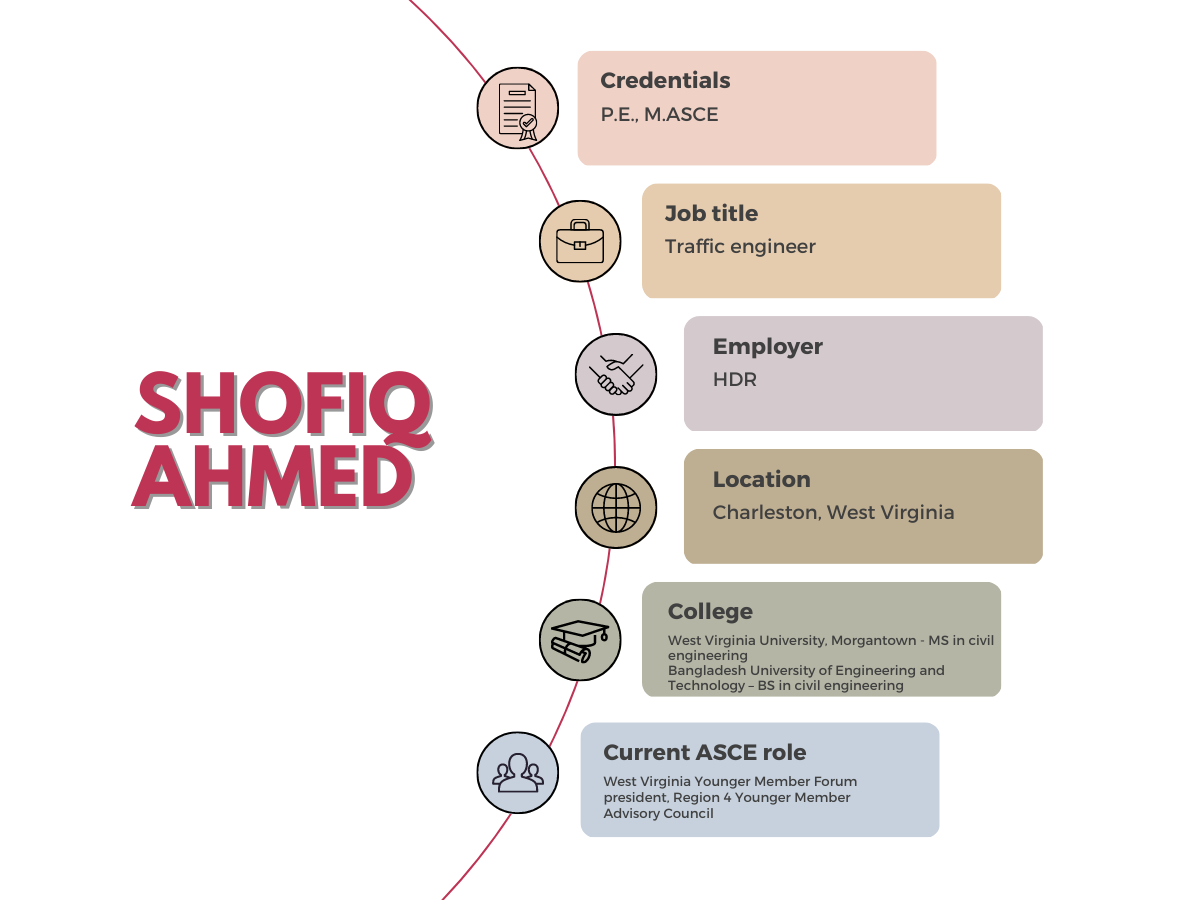 Shofiq Ahmed came to the United States for an education.
What he made for himself was a home.
The Bangladeshi native is thriving in Charleston, West Virginia, working as a traffic engineer for HDR and establishing himself as a young leader and community builder.
ASCE has honored Ahmed as a 2023 New Face of Civil Engineering.
"I say to everyone that this will always be my first home in the United States," Ahmed said. "This is my home. I'm used to its weather and everything."
But it wasn't always easy.
Ahmed moved to West Virginia in 2017 with his wife, Nashid Mirza – also a civil engineer – after they completed their undergraduate degrees in Dhaka, Bangladesh. He sped through his master's degree in only 16 months. But finding a social group with common interests wasn't as quick.
Not to be deterred, Ahmed didn't wait for people to find him; he went and found them.
No fellow young engineers in his Charleston office? No problem. He joined the HDR Young Professional Employee Network Group to meet engineers from around the country.
Not much participation in the ASCE West Virginia Younger Member Forum? No problem. Ahmed took over as president, recruited new members from his network, and set up a full calendar of events in 2021 and 2022.
"After one or two years, I really started to see the results of putting in all the time, effort, and contribution to the group," Ahmed said. "I realized I can make a lot of friends, make a lot of connections, and build a good brand value for myself in the industry."
And just this January, he was a planning member for the 2023 Eastern Region Younger Member Council in Charlotte as part of ASCE's return to in-person Multi-Region Leadership Conference events.
Ahmed recently spoke with Civil Engineering Source about his career.
Civil Engineering Source: What accomplishment or aspect of your career are you most proud of so far?
Shofiq Ahmed: I would say the amount of work I've done in the last few years; the number of projects I've worked on. I've worked on almost 60 projects in the last three years.
Most of my works were based in West Virginia. For me, it doesn't matter whether I'm commuting to work or I'm just traveling in the state for vacation, I can see my work everywhere. That's the most satisfying thing I get from my job.
And anytime HDR gets new work from existing clients, it just makes me proud because it feels like I'm doing a good job as part of the team and the team is getting recognized by the clients. It's been a very fulfilling career at HDR over the past three-and-a-half years. My wife has also been working in the industry for almost two-and-a-half years. She's been doing very well, and I'm so proud of her.
Source: How do you hope to make an impact on the profession?
Ahmed: I hope to make a make an impact on the profession by keeping up the good works that I'm doing, by making my clients happy, by helping my company continue to grow.
Long term, I'd like to contribute to legislation as an infrastructure expert. That's kind of my long-term goal. I'm learning through my projects now. But I want to be that transportation expert who can provide valuable input on infrastructure.
Source: You've done so many things with ASCE. What motivates all that volunteer time?
Ahmed: I would say networking and leadership. When I started working in Charleston, I didn't have a lot of friends down in the area, and I didn't have a lot of younger engineers in the office itself. So, I had to look outside at what I could do to build up those connections. And it wasn't easy in the beginning. But I knew I could find friends if I tried to get involved. That's what's keeping me motivated to do all this work all the time.