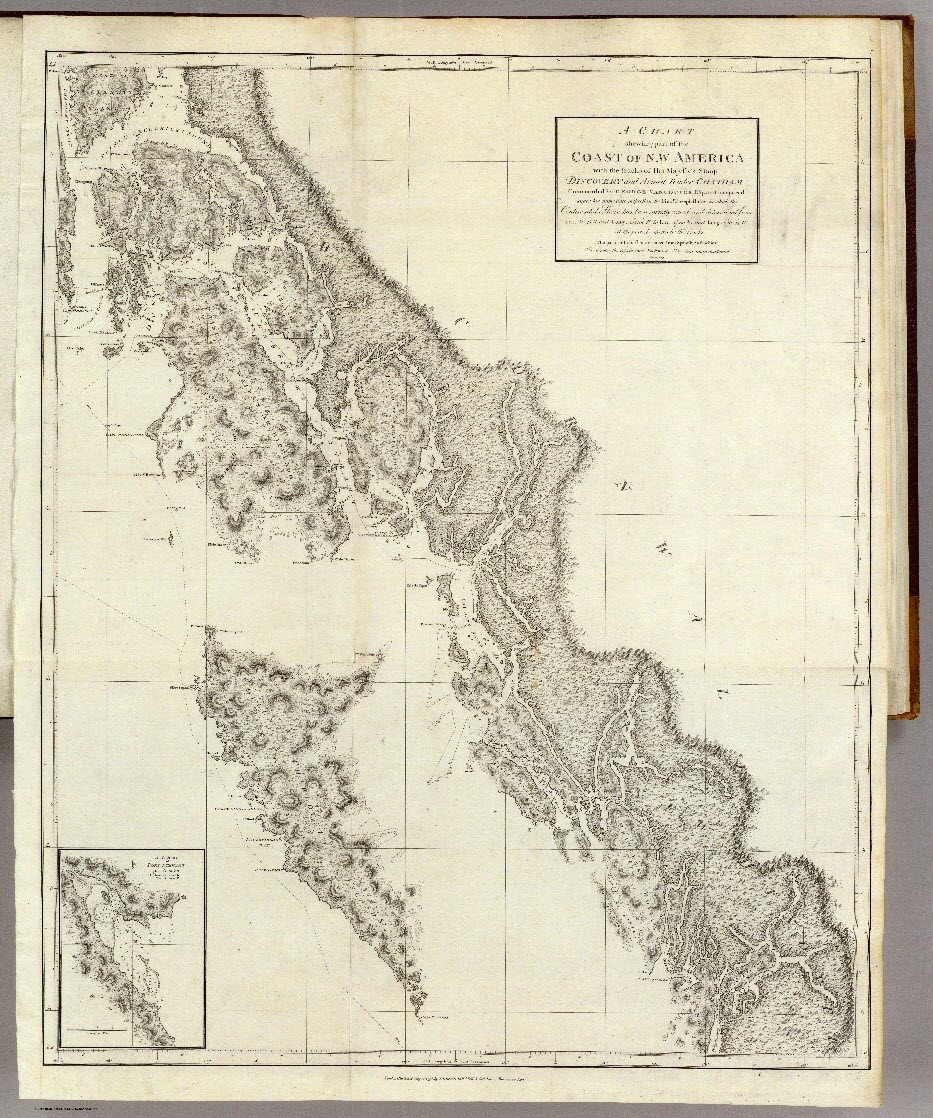 Since 1966, ASCE has designated more than 285 projects as National or International Historic Civil Engineering Landmarks as part of its Historic Civil Engineering Landmark program. While some of these landmarks, such as the Brooklyn Bridge, Eiffel Tower, and Hoover Dam, are well known, others are less prominent.
Vancouver's mapping of North America was designated an ASCE landmark in 2009. Here are five things you didn't know about George Vancouver and his mapping of the western coast of North America:
Vancouver's mapping expedition confirmed that a Northwest Passage did not exist through the North American continent.

Vancouver's

maps of the southern coast of Alaska

, surveyed in the late 1700s, were still in use 100 years later.

Lewis and Clark used Vancouver's

maps

during their exploration of the Louisiana Territory.

Vancouver named more than 400 places, the majority of which are still in use.

Vancouver's maps were referenced in the settlement of the Oregon Boundary Dispute Treaty of 1846 between Britain and the United States.
For more about George Vancouver and his mapping expedition, ASCE along with the Canadian Society for Civil Engineering and the Institution of Civil Engineers covered the topic in "The New Trans-Atlantic Cable" series on civil engineering history.
This article is one in a series of recurring features that the ASCE History and Heritage Committee offers on topics related to the history and heritage of civil engineering. Email chair Chuck Spinks at [email protected] for more information about their work.
As the committee continues to build an inventory of all ASCE Historic Civil Engineering Landmark projects, members of the committee and other volunteers have been visiting sites to photograph landmarks and ASCE plaques while assessing their conditions. If interested in volunteering to help the committee record these landmarks, email committee chair Tonja Koob Marking, at [email protected].
Committee members have also been researching and writing ASCE Notable Civil Engineers biographies. If interested in volunteering to help the committee document and preserve the histories of notable civil engineers, please email committee chair Dick Wiltshire at [email protected].