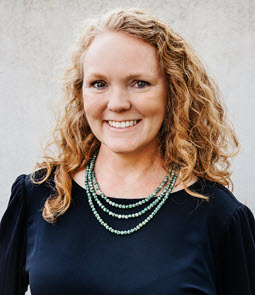 Janey V.S. Camp, Ph.D., P.E., F.ASCE, a research professor in civil and environmental engineering at Vanderbilt University and the director for the Vanderbilt Engineering Center for Transportation and Operational Resiliency, has been named a fellow by the ASCE Board of Direction.
Camp has been leading civil engineering research projects at Vanderbilt for over 11 years. Her research is focused on evaluating vulnerabilities and resilience of infrastructure systems and the communities they serve. She utilizes tools such as geographic information systems (GIS) and data analysis to help inform decisions for both the public and community leaders.
She has served on the ASCE Committee for America's Infrastructure since 2012, as president of the Tennessee Society of Professional Engineers, and is currently serving on the author team for the 5th National Climate Assessment for the Southeast Chapter, the Metro Nashville Stormwater Management Committee, and the TennSMART board.
Camp has received numerous awards for service to the profession, including ASCE's 2012 Citizen Engineer Award, Tennessee Technological University's (TTU's) College of Engineering 2018 Distinguished Young Alumna Award, and TTU's 2019 Outstanding Young Alumnus Award. She has been featured in the ESRI Press book Women and GIS: Stars of Spatial Science as one of 30 women internationally making an impact using GIS; quoted by various media outlets; and featured in a segment on NPR's All Things Considered.
She also has a passion for STEM education and outreach and has participated in multiple local outreach activities, among them developing training for teachers on using GIS in the classroom and, more recently, developing a K-12 risk education curriculum aimed at high school students.
Camp received both her bachelor and master's degrees in civil and environmental engineering from Tennessee Technological University and her doctoral degree in environmental engineering from Vanderbilt University.
She is a licensed professional engineer in Tennessee, a certified GIS Professional (GISP), and a Certified Floodplain Manager (CFM).