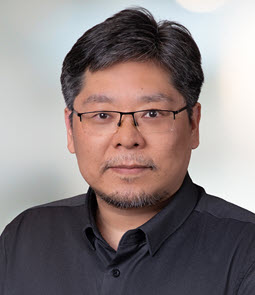 Zhengyu "Alex" Hu, P.E., P.Eng, C.Eng, F.SEI, F.ASCE, a vice president at Thornton Tomasetti, has been named a fellow by the ASCE Board of Direction.
Hu is a highly accomplished structural engineer with 25 years of experience in the AEC industry and is recognized for his extraordinary contributions to the structural engineering profession internationally. He specializes in the design of a wide range of building types, from supertall to long-span structures. His expertise lies in complex structural analysis and design, structural system optimization, and seismic design, including performance-based seismic design (PBSD) of building structures. His design work has included many significant world-class building structures and has been awarded globally for its innovation.
He began his career in structural engineering in 1998 and worked for some prestigious engineering firms in China, progressing from a graduate engineer at CCTEG Nanjing Design & Research Institute to a principal structural engineer at P&T Group by the time he relocated to Canada in 2011. He then spent six years at WSP Canada as a technical lead in structural engineering. Since joining Thornton Tomasetti in 2017, he has risen to the position of vice president (2020) and leads the technical management of structural engineering practice at TT's Toronto office.
In addition to his engineering practice, Hu is an author and editor of major international technical books, among them Seismic Design for Reinforced Concrete and Steel Building Structures and Seismic and Wind Design for Tall and Complex Building Structures, both of which are to be published by Springer. He is also an adjunct professor at the Faculty of Engineering and Architectural Science (FEAS), Civil Engineering, Toronto Metropolitan University (formerly Ryerson University), Canada.
He is a fellow of the Institution of Structural Engineers (IStructE) in the UK as well as currently serving as an IStructE Council member, as chairman of the IStructE Ontario Regional Group in Canada, and as marking examiner of IStructE Chartered Membership Examination.
Hu serves on numerous national and international codes and standards committees. He is a technical committee member of Canadian Standard CSA-S16 Design for Steel Structures and of IT6 of Provisions Update Committee (PUC) for the 2026 NEHRP. He is also an ASCE/SEI standard committee member and vice chairman of the Seismic Subcommittee for the ASCE/SEI-Standard for Design of Foundations. He is a past National Code Committee member of GB 50191-2012 Code for Seismic Design of Special Structures in China.
Hu received his master's degree in structural engineering and his bachelor degree in civil engineering from Hohai University, in China.
He is licensed to practice civil and structural engineering in Canada, the United States, the United Kingdom, and China. He is a licensed professional engineer in Alberta, Ontario, a designated structural engineer in British Columbia, Canada, a licensed professional engineer and structural engineer in California, Washington, and Illinois in the U.S., and a chartered structural engineer registered with the Engineering Council, UK.