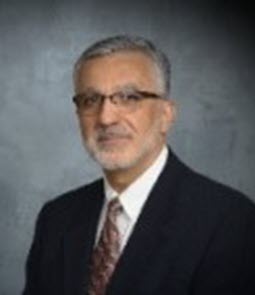 Soliman Khudeira, Ph.D., P.E., S.E., F.SEI, F.ASCE, an adjunct professor of civil engineering in the department of civil, architectural, and environmental engineering at the Illinois Institute of Technology, has been named a fellow by the ASCE Board of Direction.
Khudeira has been the editor-in-chief of ASCE's Practice Periodical on Structural Design and Construction since 2015, and was an associate editor with the journal starting in 2008. He has over 35 years of civil engineering experience in the private and government sectors. Currently, he is a Section Chief of Major Projects with the Chicago DOT, where he manages multiyear, multiphase major transportation programs and projects.
He has published over 11 peer-reviewed papers, three book chapters, and presented topics in various conferences as a speaker, keynote speaker, and panelist.
Khudeira received the ASCE Citizen Engineer of the Year award from ASCE-IL in 2021.
In addition to his experience as an adjunct professor and civil engineer, Khudeira volunteers his time to benefit the engineering profession, attract new talent to the profession, and advance the career of students and young engineers. This includes participating as a moderator and judge in the Midwest Regional Ethics Bowl Competition, teaching math and science for ACT classes to high school students, and teaching FE exam classes to college students and PE exam classes to young engineers. He has also taught engineering graphics for the WYSE competition to high school students.
He chairs the essay/poster competition as part of Engineers Week (E-Week), is faculty advisor to the IIT student-chapter of AAAEA-IL, chairs the college scholarship award committee of AAAEA-IL, is a judge in the IIT's international bridge building coopetition, and serves as a chair of the SEAOI Midwest Bridge Symposium.
Khudeira is a former president (2020-21) of the Structural Engineers Association of Illinois and was on the board of directors of SEAOI from 2010 to 2020.
He is a licensed structural engineer and licensed professional engineer in the state of Illinois. He obtained his bachelor's degree in civil engineering in 1984, a master's degree in civil engineering in 1987, and his doctoral degree in civil engineering in 1999, all from the Illinois Institute of Technology.