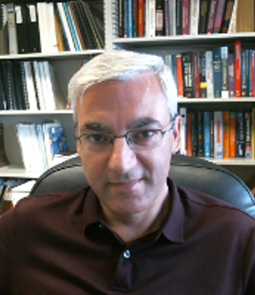 Nasir G. Gharaibeh, Ph.D., P.E., F.ASCE, a professor in the Zachry Department of Civil & Environmental Engineering at Texas A&M University, has been named a fellow by the ASCE Board of Direction.
Gharaibeh has more than 25 years of experience in the field of infrastructure management, focusing on pavement, bridge, and stormwater drainage systems. He has devised computational methods and tools for managing these systems in an optimal manner, considering their gradual deterioration under loading and environmental effects and sudden damage from natural hazards such as flooding.
These tools and methods are used for assessing infrastructure current condition, predicting infrastructure future deterioration, and planning infrastructure maintenance and rehabilitation projects. Gharaibeh pioneered the use of citizen-science methods for monitoring infrastructure systems in local communities. These methods enable the residents to be proactive participants in their community's infrastructure decision-making processes.
He received his doctoral degree from the University of Illinois at Urbana-Champaign and his bachelor and master's degrees from Jordan University of Science and Technology, all in civil engineering.