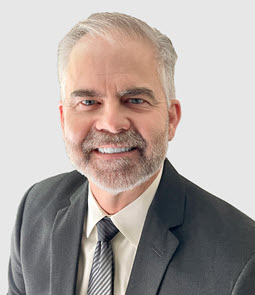 James W. "Wes" Jordan, P.E., S.E., F.ASCE, a vice president of Rimkus, has been named a fellow by the ASCE Board of Direction.
Jordan began his engineering career working for a small structural engineering firm followed by a move to Truswal Systems Inc., both being in the Dallas, Texas area. He then relocated to Chicago to gain further structural engineering design experience from such firms as Epstein, Superior Engineering, and Middough.
After 16 years, Jordan joined Rimkus (in 2002) to explore the world of forensic engineering. He discovered a passion and talent for this type of work, and found the Rimkus corporate culture a place where he could thrive. Jordan earned his MBA from Purdue University–Calumet while at Rimkus, and subsequently served in various leadership roles over his 21 years with the company, including district manager, regional division manager, national division manager, and vice president.
When he had gained substantial forensic engineering experience assessing structures exposed to hurricanes, tornadoes, fires, earthquakes, and other events, Jordan developed skills as an author and testifying expert on forensic engineering matters. Soon after a favorable verdict from a Hurricane Katrina trial in federal court resulting from his expert testimony, he accepted speaking engagements for various venues, including national conferences for the insurance and legal community.
Over his 30 years as an ASCE member, Jordan served in various technical leadership roles to promote the civil engineering profession, including president of an ASCE branch, president of the Indiana Structural Engineers Association, and two terms (eight years) of service on the Indiana Fire Prevention & Building Safety Commission (governor appointments). He has been active in the Forensic Engineering Division of ASCE for many years, authoring or co-authoring 11 ASCE papers and participating in numerous Forensic Engineering and Structures Congresses. Jordan also serves on the Forensic Engineering Practice Committee, recently contributed as a peer reviewer for an ASCE publication on rain loads, and was inducted into the Order of the Engineer in 2009.
He credits his employers, mentors, colleagues, peers, and family for their support and encouragement over his career. He plans to "pay it forward" by continuing to encourage, mentor, and support others as they pursue their engineering careers.
Jordan earned a BSCE degree in 1985 from Texas A&M University, in College Station, Texas.