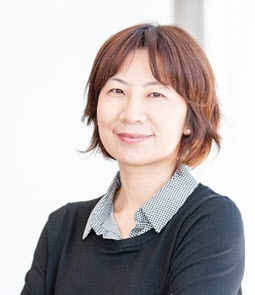 Ying Tan, Ph.D., P.E., F.ASCE, professional associate and senior bridge engineer at HDR, has been named a fellow by the ASCE Board of Direction.
With 24 years of industry experience, Tan has designed segmental bridges, highway bridges, and light-rail bridges, as well as advanced finite element analysis.
Major projects throughout her career include the I-395 Signature Bridge at Miami, Don Valley Crossings of the Ontario Line at Toronto, Load Rating and Repairs of I-526 James B. Edwards Bridge over the Wando River at Charleston, South Carolina, and several NCDOT high-profile projects including Monroe Expressway, US 64 Asheboro Bypass, Fayetteville Outer Loop Completion, and Triangle Expressway.
Tan is active in presenting complex bridge analysis at conferences. She presented "Instrumentation, 3D FEM Calibration, and Analysis of an In-Service Light Rail Transit Bridge" at ASBI Annual Convention 2019, "Three Challenges Continuous Welded Rails Bring to a 6,400-foot-long Viaduct" at TRB Annual Meeting 2020, "Post-Tensioning Tendon Repairs of Two Segmental Concrete Bridges" at ASCE Iowa Section Structural Conference 2022, and "State of the Art and Current Practice on Rail-Structure Interaction in North America" at TRB Annual Meeting 2023, Joint Rail Conference 2023 and International Bridge Conference 2023.
Tan has 12 publications in journals and conference proceedings. The article "Correlation of Test and FEA Results for the Nonlinear Behavior of Straight Pipes and Elbows" won the Journal of Pressure Vessel Technology (JPVT) Journal Editor's Choice Award in 2003. She was the co-author of the Welding Research Council Bulletin 472, "Using Finite Element Analysis to Determine Piping Elbows Bending Moments (B2) Stress Indices."
She is a licensed civil engineer in North Carolina since 2005. She finished a four-year structural engineering bachelor's degree program in three years at Shenzhen University, China, in 1994. She achieved master of science degree in earthquake protective engineering at Tsinghua University, China, in 1998 and Ph.D. in structural engineering and mechanics at North Carolina State University (NCSU) in 2001. While she pursued her doctoral degree she was appointed as an instructor, teaching statics for two semesters at North Carolina State University Civil Engineering Department.
Tan is passionate about sharing her expertise as well as assisting young engineers in developing their careers. She serves as the practitioner advisor for the ASCE NC Eastern Branch at North Carolina State University. At HDR, she is chair of the modeling technology center and co-chair of the constructability technology center.