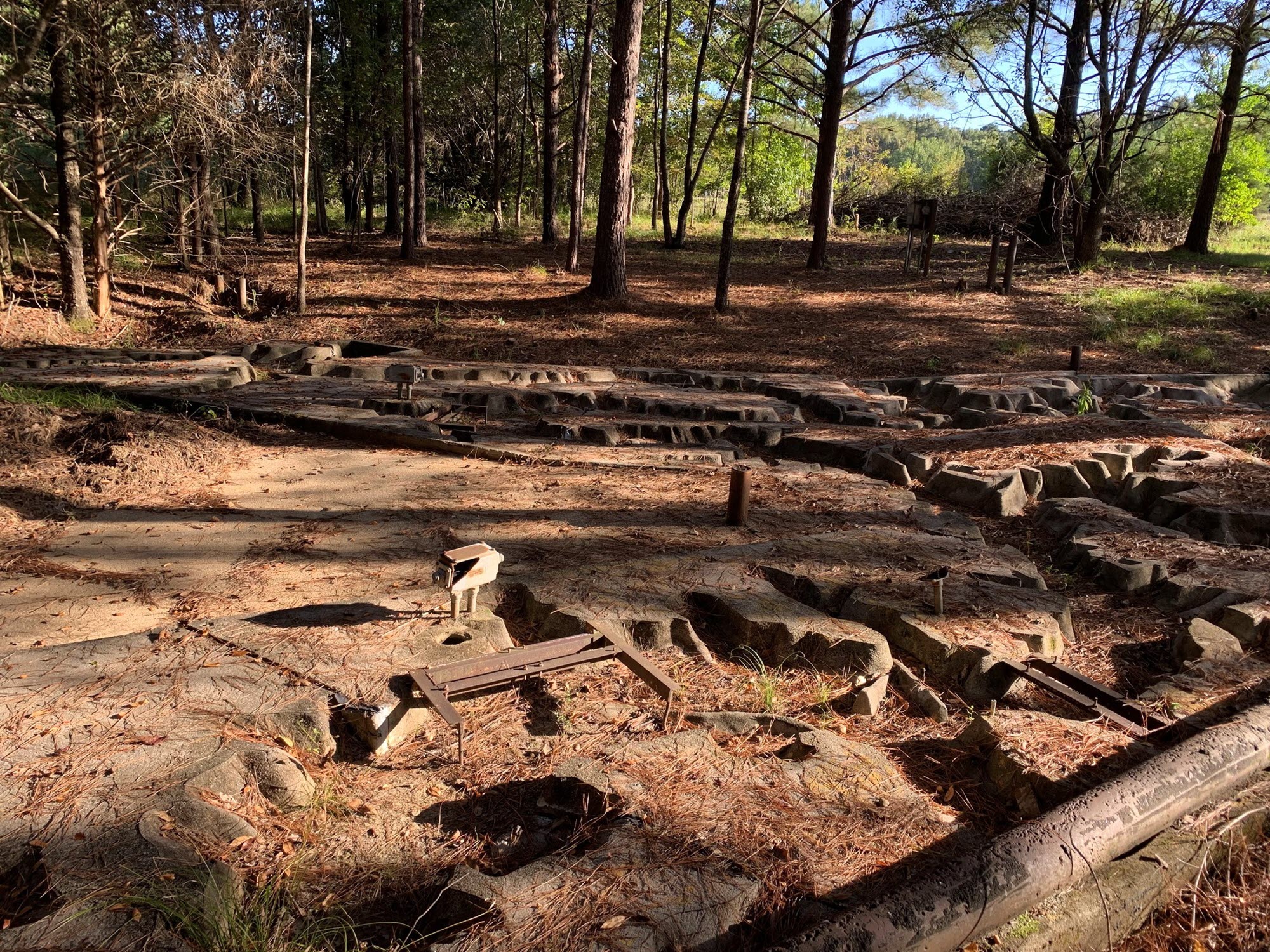 Pardon the pun, but it's hard not to get sedimental.
The Mississippi River Basin Model is turning 80 years old this fall.
The U.S. Army Corps project covers more than 200 acres just northwest of Jackson, Mississippi, detailing in concrete the drainage basin of the Mississippi River system at an astounding scale. For decades in the mid-20th century, the model played a critical role in the Army Corps' levees and flood mitigation systems.
"All the panels were hand-sculpted," said Sarah McEwen, P.E., CFM, M.ASCE, Central Region hydrology and hydraulics discipline lead for Neel-Schaffer in Jackson, longtime leader for ASCE's Jackson Branch, and one of the founders of the Friends of the Mississippi River Basin Model nonprofit.
"And it's a giant map, which makes it really neat because you can walk from Natchez to Memphis in minutes. It's amazing to be able to see a real-life scaled terrain model."
The Friends of the Mississippi River Basin Model will celebrate the remarkable landmark's 80th anniversary with a community party in October at Buddy Butts Park, where the model sits outside of Jackson – complete with food trucks and games.
McEwen still remembers the day she first saw the model. It was 2015; she was an engineering intern at the start of her career. She and some fellow engineers were looking for a community outreach opportunity.
"And we were told that 'Hey, there's this model out in this park in Jackson. You've got to go check it out. It's kind of abandoned, but it's so neat," McEwen said.
"So a group of us went out to the park one day during lunch and walked around, and we were just kind of amazed that hidden behind these trees was this giant, 60-acres of concrete that you can walk through and explore. We spent a lot of time just kind of saying, 'Oh, what's that? What's this?' just trying to put the pieces together."
The ASCE Jackson Branch held a cleanup day to help restore the model, and soon McEwen led a group to launch the nonprofit. Said McEwen: "We thought, 'Let's see what we can do for as long as we can to tell its story and honor the engineers who came before us.'"
The Friends have put in years of hard work to restore the park and clean up the model. ASCE designated it a National Historic Civil Engineering Landmark in 2018, and now it turns 80 in much better shape than when McEwen first explored the site nearly a decade ago.
"It is exciting," McEwen said. "We're having a big party to celebrate what this model has meant and what it could mean to the community going forward. And we're hopeful we can keep this momentum going."
Even as BIM and other technology have taken such modeling into the virtual space, the Mississippi River Basin Model remains unique as a testament to civil engineering innovations past and future.
"There's always going to be a place for physical models," McEwen said. "There are definitely advancements in how physical modeling is done. You can look at what LSU is doing with their Center for River Studies. They have the Lower Mississippi River Physical Model with sediment transport.
"Now, the Mississippi River Basin Model may never be run for scientific reasons again. But because of where it's located, because of what it is, there are so many things it can do to be a beacon for STEM education.
"You can connect the hydrologic cycle to hydraulics to explain how and why the levee systems of the Corps were built and how they're operated. With our new Google map that we've linked, you can explore the location.
"There's just so much it could be."
Follow the Friends of the Mississippi River Basin Model on Facebook.