Equity is not a new topic on college campuses: For decades, campuses have been preoccupied with making spaces that support racial minorities, women, and the LGBTQ community and accommodate the physically disabled. But last year's racial justice protests and the disparities exposed by the COVID-19 pandemic have led campus designers to consider more deeply the challenges of making educational spaces more equitable.

One such effort was last month's Equity Matters II Leadership Summit, conceived by Phoenix-based architecture and environmental design firm Studio Ma; hosted by Studio Ma principal Christiana Moss, FAIA; and moderated by Architect magazine editor Wanda Lau, LEED AP. The Feb. 10 online panel of university architects and officials tried to reframe and expand ideas about addressing equity through design.

On the one hand, campus planners still face the age-old problem of maintaining their physical plant of buildings and modernizing them for new code requirements and new educational needs. But they now must reckon with growing demands for more inclusive spaces, such as lactation rooms, gender-inclusive restrooms, prayer rooms, and places for foot washing.

Designers are also beginning to reconsider building typologies. For instance, universities for years have been racing to build high-end new residence halls, recreation centers, and student unions, but the University of Virginia is pushing the idea of student well-being further with its new, 160,000 sq ft, $100 million student health and wellness center. The center will host the university's kinesiology department along with gathering spaces, a teaching kitchen, and counseling and support services. Centrally located in a new student residential neighborhood, the center is meant to be a welcoming facility that not only provides students with preventive physical and mental health care but destigmatizes students' anxiety about accessing counseling services.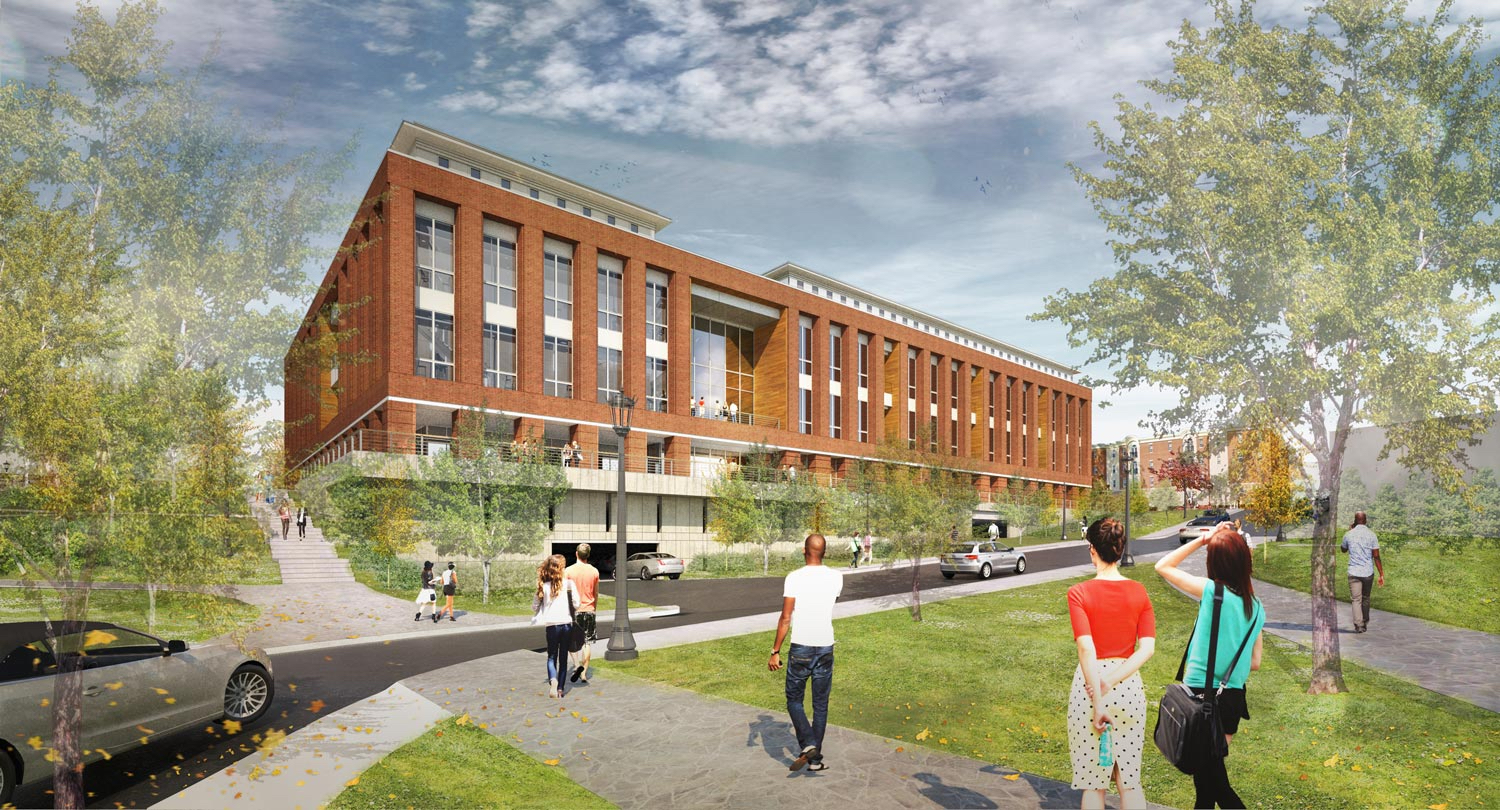 "It's a real transformational change for the university," said panelist Alice J. Raucher, FAIA, AUA, LEED AP, architect for the University of Virginia, in a follow-up interview with Civil Engineering.
Yet COVID-19, which has forced students around the country to leave campuses and take classes remotely, has highlighted the need for equitable technology. "When we sent students home almost a year ago, many of our students didn't have up-to-date hardware, nor did all of them have access to Wi-Fi," said panelist Marilynn Davis, the chief real estate officer of Clark Atlanta University, a historically Black university near downtown Atlanta. "So we ended up purchasing 4,000 computers for … our students and in many cases creating hot spots for them so they could get their work done."

CAU is partnering with Apple, Atlanta-based energy company Southern Company, and educational nonprofit organization Ed Farm to develop a tech and media arts innovation center called the Propel Center. The facility is intended to serve as a hub not only for CAU and its neighboring historically Black colleges and universities (Spelman College, Morehouse College, and the Morehouse School of Medicine) but also for HBCUs across the country.

At the University of New Mexico, in Albuquerque, many Navajo Nation students face a two-hour commute each way — every day — to reach the campus, and it's estimated that 50% do not have reliable access to the types of technology necessary for remote learning, said panelist Ted Jojola, Ph.D., director of the UNM's Indigenous Design + Planning Institute and regents and distinguished professor at the university.

One solution has emerged at the Lobo Rainforest, a new tech incubator, social space, and residence hall in downtown Albuquerque. "The Navajo Nation itself actually has made an arrangement with the university to rent 200 of those units for their own students," said Jojola, "so that they don't have to endure that kind of commute that they ordinarily would be subjected to."
Bridging town and gown
Davis explained that she mentioned the Propel Center during the summit to highlight the need for schools, especially HBCUs, to partner with corporations to keep up with escalating demand for new school facilities to stay competitive.
"Unless you're Harvard or (another) elite school, it can outstrip your resources to do this quickly," she said. "The need for this is happening at a time in our nation's history when companies are recognizing, for business reasons as well as social equity reasons, that they need to cultivate and nurture a whole group of students and future workers and thought leaders in communities that they have not paid attention to in the past. It's a good moment to put those two together."

Davis and other panelists also stressed the importance of reframing equity in terms of considering the communities that surround campuses, which, in the case of CAU, has suffered for decades due to disinvestment. One example she gave was the idea of partnering with Atlanta's library system in the future to develop tech buildings so neighborhood kids could share the university's resources and be inspired by seeing students and researchers who look like them.

CAU is also exploring ways to leverage its proximity to the center of Atlanta to revitalize both the campus and the community, ranging from mixed-income housing to addressing food deserts to supporting local businesses and skill development for the formerly incarcerated. The goal is to create new, vital spaces without displacing existing residents.
Representation matters
Lastly, the summit drove home that the symbols of the university matter and that spaces need to be made that signal to students from all walks of life that they matter. UNM, for instance, despite having a Native American population estimated to be around 5% (in 2017 numbers), doesn't have a dedicated center for Native students, many of whom are first-generation students.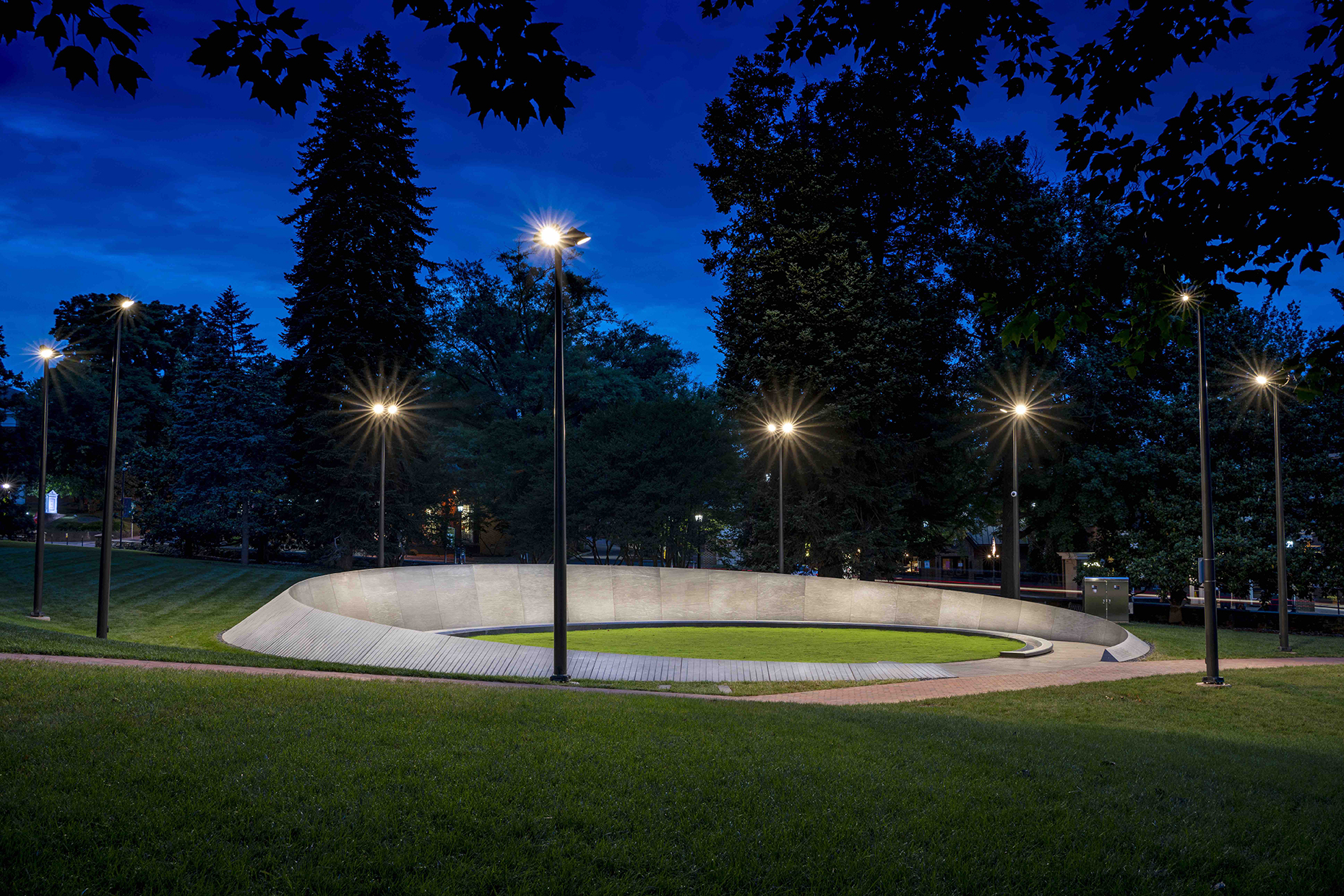 Last year, the University of Virginia completed a memorial to honor the estimated 5,000 enslaved Africans Americans who worked on the grounds and helped develop the campus between 1817 and the end of the Civil War in 1865. The Memorial to Enslaved Laborers memorial was designed by Boston-based Höweler + Yoon Architecture in collaboration with Mabel O. Wilson, Ph.D., a Columbia University architecture professor and founder of Studio &; Charlottesville, Virginia, landscape architect Gregg Bleam; and Frank Dukes, Ph.D., a lecturer and distinguished institute fellow in the University of Virginia School of Architecture's Institute for Engagement & Negotiation.
The memorial features a circular form made from two nested rings formed from local granite that are embedded into a hillside. The form is a reference to the "ring shout" dance that slaves performed to celebrate spiritual liberation, according to the university's website about the memorial. An opening in the ring symbolizes a "broken shackle that signals the end of physical bondage."
The $7 million memorial was the culmination of a student-led movement, stretching back more than a decade, that has led the university to reckon with its own history. "On the one hand, we all think that it's (Thomas) Jefferson's masterpiece," Raucher said of the University of Virginia campus, "and (on) the other hand, you know, we hear that the university is referred to as 'the plantation' in the community. Our Black community is a great proportion of the descendants of the enslaved community that built the university. Our students are very active in this community and want to feel welcome." She says the impact of the memorial on the campus community has been "quite extraordinary."

As planners try to broaden our ideas of equity, they also link the concept with the very mission of higher education for all students, which Davis described during the panel this way: "How can we ensure a solid education to enable our students to compete in the 21st century and how can the built environment really help them to do that?"