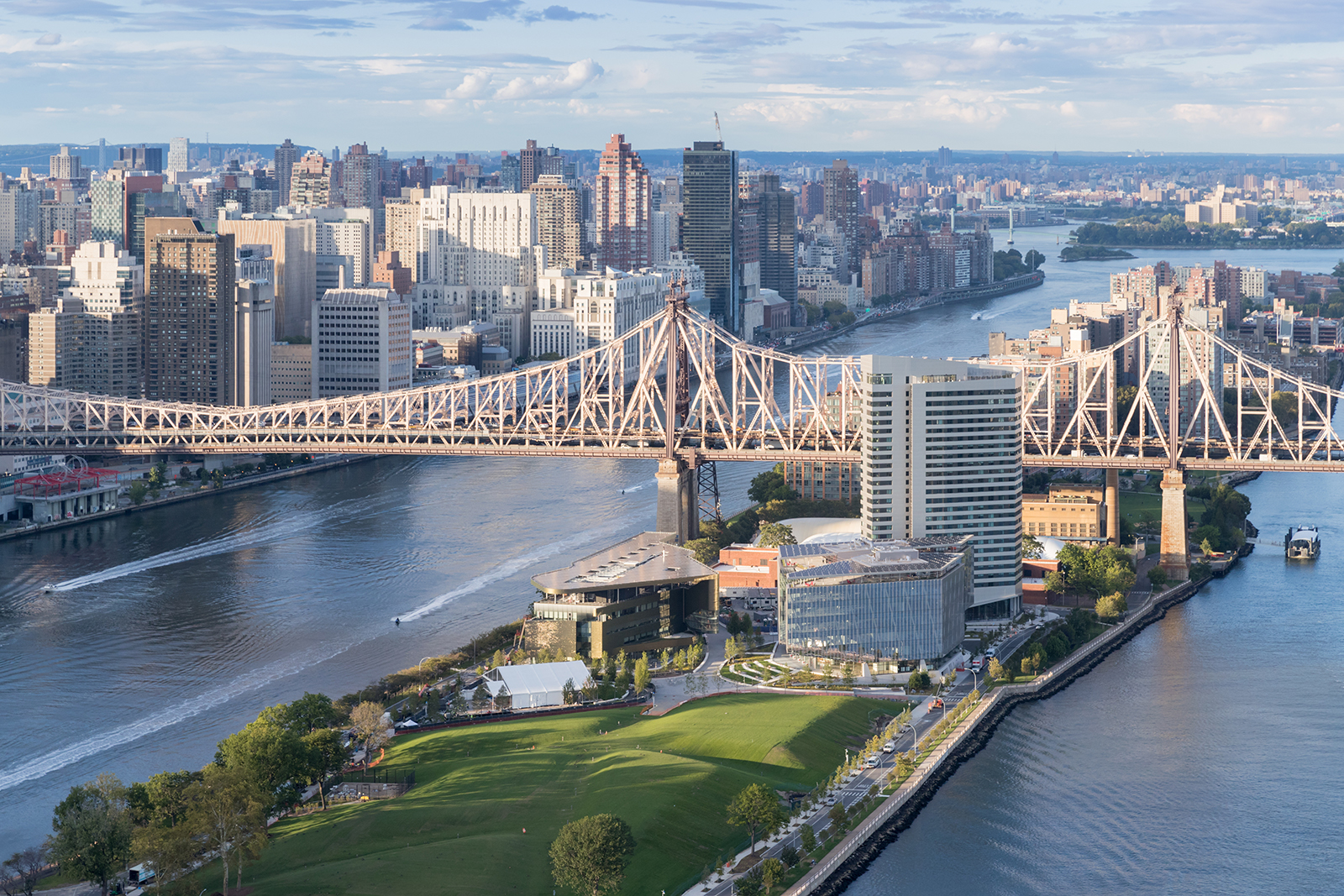 Looking to spur efforts to combat climate change within the design and construction industry, the global engineering and strategic consulting firm Buro Happold recently set ambitious targets for achieving net-zero carbon status as a company and reducing the carbon emissions of its clients.
Achieving these targets will require a fundamental realignment of how the privately owned, approximately 1,850-person company operates both internally and externally. In particular, Buro Happold — which has its headquarters in Bath, England, United Kingdom — will have to contend with the challenging question of how to reduce so-called embodied carbon, or the carbon emissions associated with materials used during project construction.
In January, Buro Happold released its Global Sustainability Report: Innovating to meet net zero, which outlines its agenda for addressing climate change in the near term and in the coming decades. "Buro Happold is at the forefront of the drive to reduce the whole life carbon of the built environment," the Global Sustainability Report states. "We are helping private sector clients to embed similar targets across their development portfolios and deliver solutions on their projects."
Leading the way
"We must lead the way in addressing the climate emergency," says David Herd, Buro Happold's managing partner for California. Between now and 2030, "there's going to be a massive acceleration" in the adoption of measures to address climate change, he says. "As leaders in that field, it's only right that we set our own progressive targets."
"In leading the way and solving the problem, we are demonstrating our commitment and determining the path forward for our clients," Herd says.
To this end, Buro Happold lists the following targets in its Global Sustainability Report for achieving net-zero carbon status:
Reducing its own operational carbon emissions by 21% by 2025 while implementing a carbon offset policy beginning in April 2021 to account for residual emissions.

Designing all new build projects to be net-zero carbon in operation by 2030 while ensuring that all projects are net-zero carbon in operation by 2050.
Reducing the embodied carbon intensity of all new buildings, major retrofits, and infrastructure projects by 50% by 2030.
Providing a design workshop for every project to focus on lowering its embodied carbon.
Measuring the embodied carbon associated with the company's scope within all of its building and infrastructure projects having a fee value of more than 50,000 pounds ($69,000).
Buro Happold is part of a "growing number of companies setting net-zero targets," says Cynthia Cummis, the director of private sector climate mitigation for the World Resources Institute. "If done creditably, it is the highest level of ambition for climate target setting. That's what we want to see companies do."
WRI is one of a handful of entities jointly developing the Science Based Targets initiative, an effort to standardize climate targets to ensure worldwide consistency. The initiative also aims to help companies determine how to achieve "science-based" targets, meaning changes that are in line with what is needed to limit global warming to less than 2 degrees Celsius above preindustrial levels. Buro Happold is a participant in the initiative.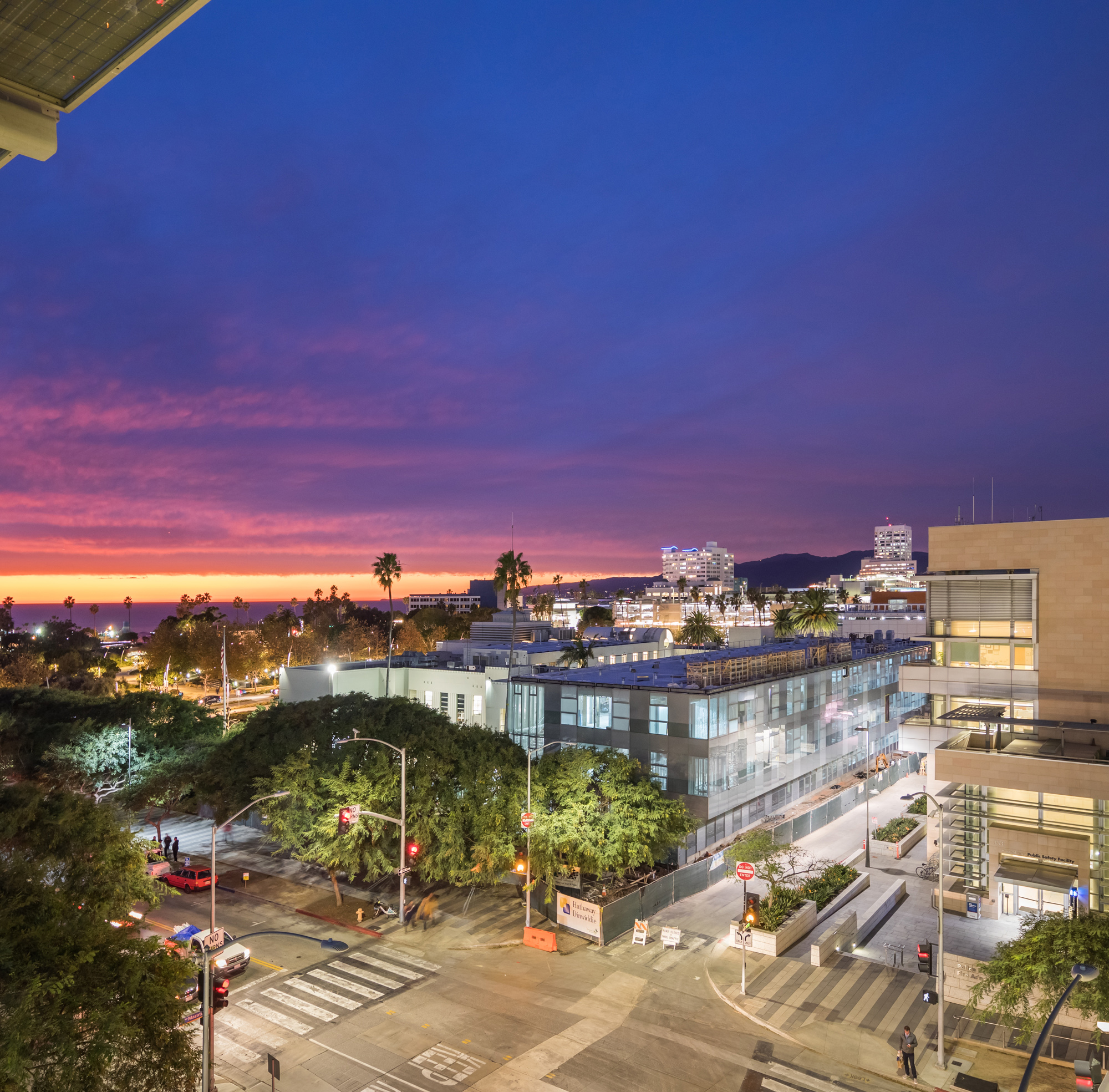 For corporate climate reduction goals to be meaningful, they must include short- and long-term targets, Cummis says. Five- to 15-year targets are ideal, she notes. "Those are the ones that we think companies should focus on first," Cummis says.
Accounting for emissions
In its report, Buro Happold provides estimates of its global carbon footprint for its fiscal year from May 2019 to April 2020. During this time, the company generated an estimated 6,279 absolute metric tons of carbon dioxide emissions, amounting to a 6% decrease compared with the previous fiscal year, according to the report. Buro Happold offset this total by 277 absolute metric tons of carbon dioxide emissions through the purchase of renewable energy, the report notes. (Absolute in this context refers to total greenhouse gas emissions).
Almost 50% of the company's carbon dioxide emissions took the form of "indirect" emissions associated with business travel, the report notes. Nearly a quarter of the remaining carbon dioxide emissions (1,508 absolute metric tons) involved such other indirect sources as suppliers, hotels, and waste. The remaining emissions resulted from the indirect sources of commuter travel (833 metric tons) and purchased electricity and heat (695 metric tons) as well as 130 metric tons of "direct" emissions from gas and vehicles owned by the company, according to the report.
Buro Happold intends to achieve net-zero carbon status for its operational emissions by the end of its current fiscal year, which ends April 30, according to the report. For its U.K. operations, the company procures 100% of its electricity consumption through Renewable Energy Guarantees of Origin, a mechanism for verifying that electricity originates from renewable sources. All remaining energy consumption will be offset by other carbon-offset schemes, the report states.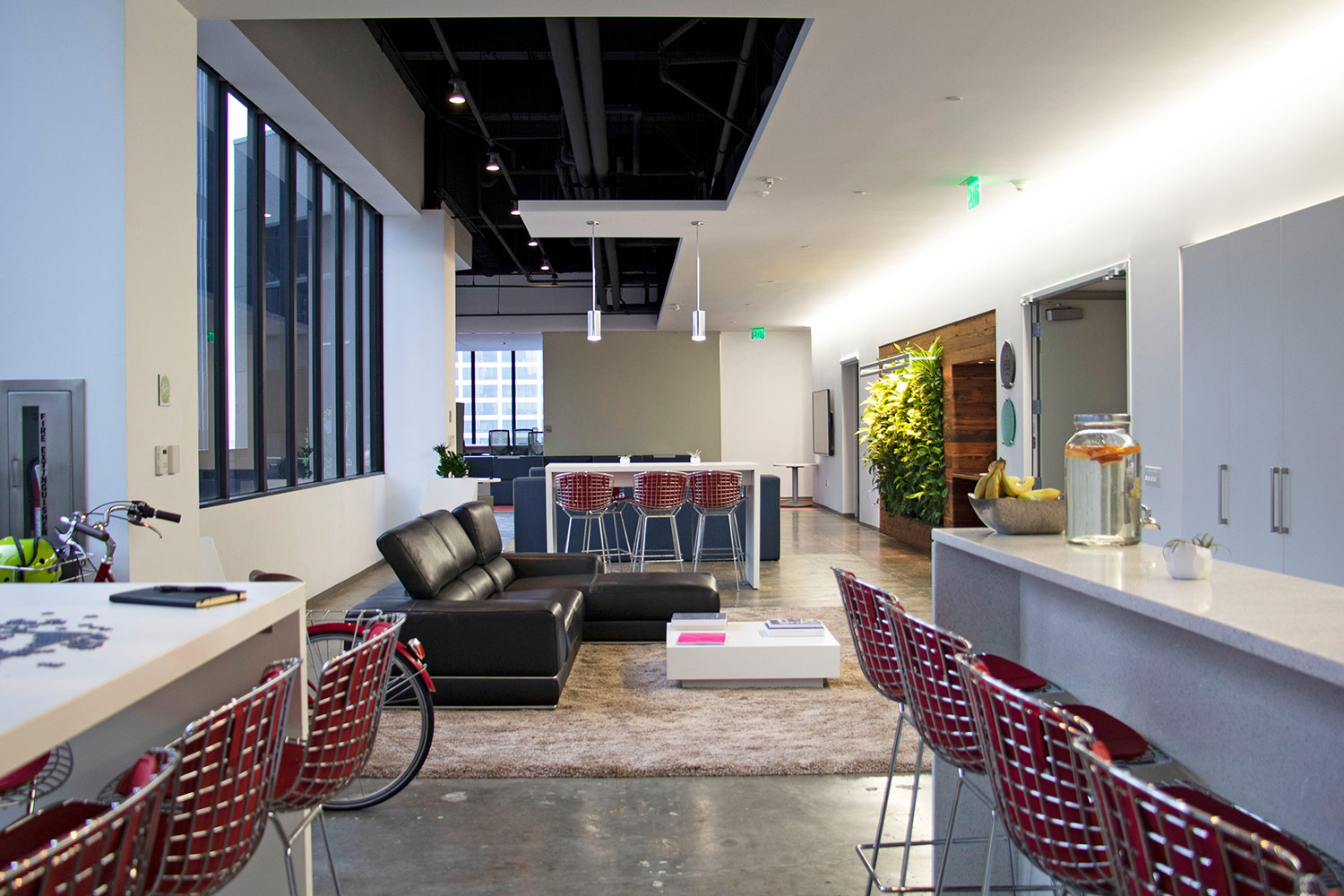 As for how it will reduce its operational carbon emissions by 21% by 2025, Buro Happold is "developing these plans in more detail," according to a statement provided by the company. The approach to be taken will include a "commitment to science-based targets, setting annual business travel carbon budgets, and increasing home-based working," the statement said.
The challenge of embodied carbon
To succeed at becoming a net-zero carbon company, Buro Happold must go beyond reducing the carbon emissions associated with its operations and a project's operations and do more to address the challenge of embodied carbon. "We are now able to design buildings with near-zero operational emissions using high levels of insulation, zero carbon energy sources, and natural ventilation and cooling," the company says in its Global Sustainability Report.
"However, the construction of a building requires the use of large volumes of material that create significant greenhouse gas emissions in their production," the report states. "Because the in-use emissions can now be greatly reduced, these up-front emissions, embodied in the materials of construction, have become the dominant challenge for our engineers."
To assist with the goal of reducing embodied carbon in design and construction, Buro Happold has developed a Life Cycle Analysis toolkit for assessing the embodied carbon associated with a given project, according to the Global Sustainability Report. "Embodied carbon training is being delivered across several disciplines so that clients can be provided with the best options for (minimizing) embodied carbon on their projects," the report states.
Such a focus on reducing embodied carbon is expected to drive "innovation in materials in structural engineering," Herd says. "How can you make concrete more sustainable? Can you use cross-laminated timber more?"
Detailing progress by dashboard
To monitor its progress in achieving its carbon-reduction goals, Buro Happold has developed an in-house building performance dashboard. To be rolled out in the 2021-22 fiscal year, the dashboard will display both modeled and measured energy consumption, operational carbon, and embodied carbon for all projects, according to the Global Sustainability Report.
With the dashboard in place, Buro Happold "will get real-time feedback as to how we're trending toward achieving our goals," Herd says. The data from the dashboard will provide valuable "business intelligence" for clients while helping Buro Happold move forward. "The information is going to drive decision-making," Herd says.
Transforming the business
The drive to achieve net-zero carbon status is expected to affect essentially every aspect of Buro Happold's business, including how the company designs and delivers projects. "First of all, it's going to affect how we select what projects we undertake and the consultancy services we offer," Herd says.
In the event that clients do not wish to focus on carbon reduction, Buro Happold would look to persuade them to reconsider, Herd notes. However, as the 2030 deadline nears, the company would have to reevaluate maintaining its relationships with clients that remain uninterested in reducing their carbon footprints. "It will potentially mean that there are clients we're working with at the moment that we won't be working with by 2030, because our goals and our mission are no longer aligned," he says.
As part of efforts to achieve its carbon-reduction targets, Buro Happold is in the process of transforming the nature of the services it provides its clients, Herd says.
Rather than simply conducting traditional design work focused on a particular project, the company offers "strategic consultancy" services to clients that increasingly need help determining how to reduce the effects of climate change and carbon emissions across its entire global operations — from supply chains to transportation systems to real estate holdings, he says.
"The embedding of climate change targets will have a significant ripple effect on business operations and strategy for many companies," Herd notes. "It's an opportunity for us to provide leadership in strategy, stakeholder engagement, business intelligence, and data management consulting services."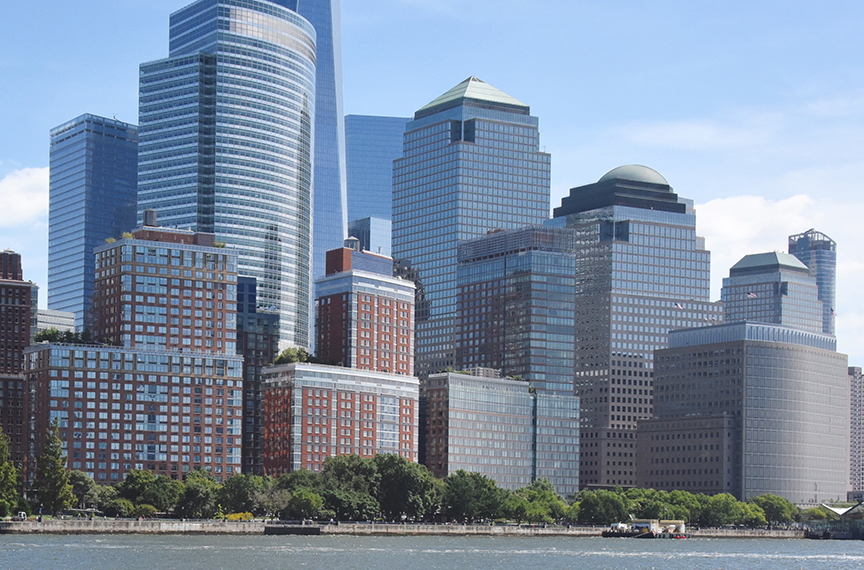 As a result, Buro Happold "has broadened our work from changing the world one building at a time to changing the world one organization at a time," Herd explains. "We're working with organizations to develop strategies, plans, and guidelines for implementation of climate change initiatives," including efforts to improve resiliency and address vulnerabilities.
Such a shift in emphasis — particularly when it involves large, global companies, cities, counties, universities, and other public agencies — translates into exponentially greater carbon reduction as compared with an individual design project. "When consulting on the social, environmental, and economic footprint of a major corporation, city, or county, the impact you're having is massive," Herd says.
By engaging in such efforts as developing sustainability plans for Los Angeles County and other large areas, Buro Happold is positioned ultimately to exert a more profound effect, Herd says. "Traditionally, our work was design work," Herd says. "Our impact was of a relatively modest scale on that one building. Now we're developing plans that impact the lives of over 10 million people at a time."