Holding Back the River: The Struggle Against Nature on America's Waterways, by Tyler J. Kelley. New York City: Avid Reader Press, 2021; 256 pages, $27.

"Cryin' won't help you, prayin' won't do you no good … when the levee breaks, mama you got to move"
That lyric from the classic Led Zeppelin song "When the Levee Breaks" sounds like either a statement of fact or very direct, solid advice. Trouble is, as journalist and author Tyler J. Kelley explains early in Holding Back the River, all too often in the United States' history, presented with that situation we choose not to move.
A recent case in point he cites is a U.S. Army Corps of Engineers proposal, in the wake of massive Missouri River flooding in 2011, to move levees back to a safer distance from the river. This would have corrected repetitive mistakes stretching back half a century by farmers, who often ignored recommended levee setback distances in order to maximize the amount of arable land — choosing to gamble on short-term gain over long-term reduction of risk and damage from inevitable flood events. The farmers balked at the plan, sinking it politically, and just eight years later, in 2019, history repeated itself to the tune of billions more damage.
As the book shows, though, none of this is terribly unique to the last century of U.S. history, or even dating further back. "Advanced civilizations have always been obsessed with controlling water," Kelley writes. "A river that overflows its banks and changes its course at will is no place for the immobility of bridges, roads, factories, or power plants, no place for the assumptions of concrete and steel." This is the essential tension that underlies the book and the struggle it depicts, because "capitalism requires predictability, and private property requires boundaries" — and nature cares about neither.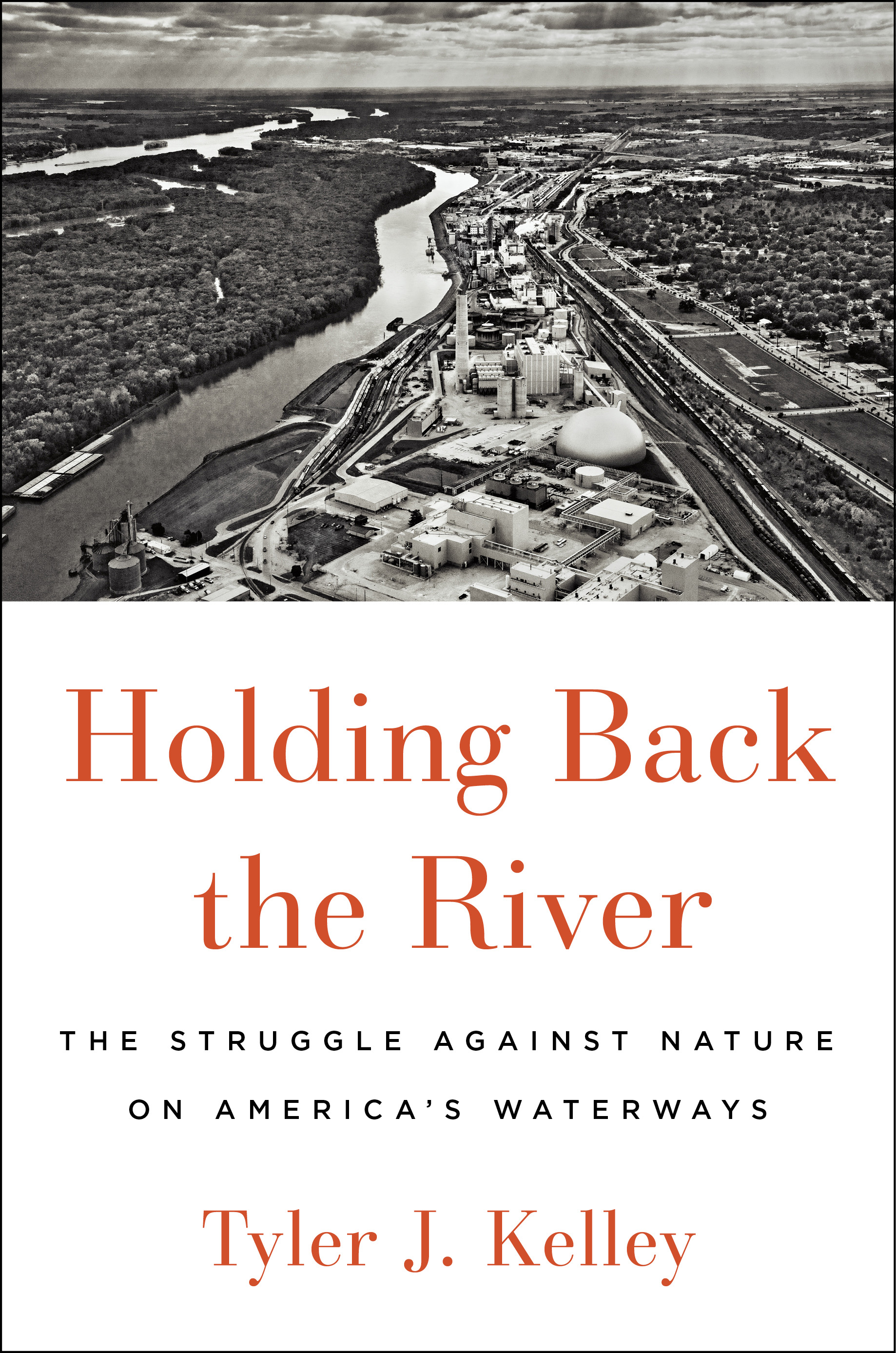 Kelley's journalistic approach to his subject serves him well, allowing him to weave stories of the people fighting and affected by this struggle — from farmers to engineers, colonels to elected officials — into detailed explanations of river flow concepts and floodplains, lock and dam construction and function, and the Army Corps' ceaseless efforts to keep all the plates spinning. At the same time, he drives home the stakes for the entire country, regardless of whether you live anywhere near a major "inland waterway," because of the importance of both massively productive farmland and cheap river transportation to our economy.
Holding Back the River highlights, at bottom, another key infrastructure issue. And like many of those, while part of the problem has certainly been the lack of money invested in it, an additional one is spending that money wisely, in ways that make long-term sense. This has always been a truism, but as climate change becomes harder to ignore, it is ever more pressing that we learn from our past mistakes. Because eventually, as another Zeppelin song notes, "Upon us all a little rain must fall."