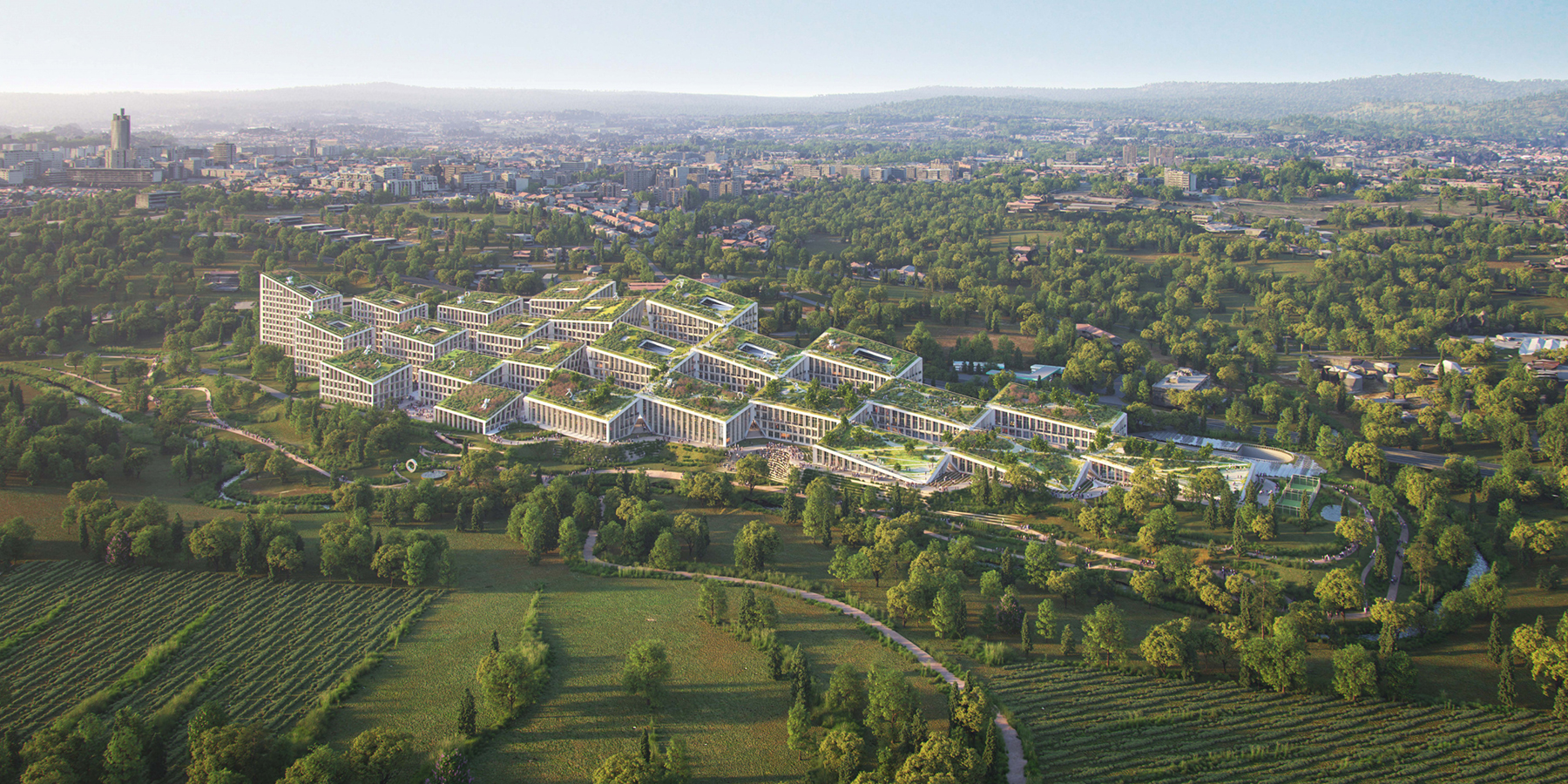 The long, 178,000 sq m terraced Fuse Valley site will contain public plazas, paths, and courtyards that are landscaped and host various pieces of art. The village will be centered along a central axis that extends the width of the site from the river to the west and a main road to the east. This axis will feature major public programs and amenities, such as an academy, an auditorium, a canteen, and wellness facilities. The buildings along this central axis will be tapered to create a covered pedestrian boulevard.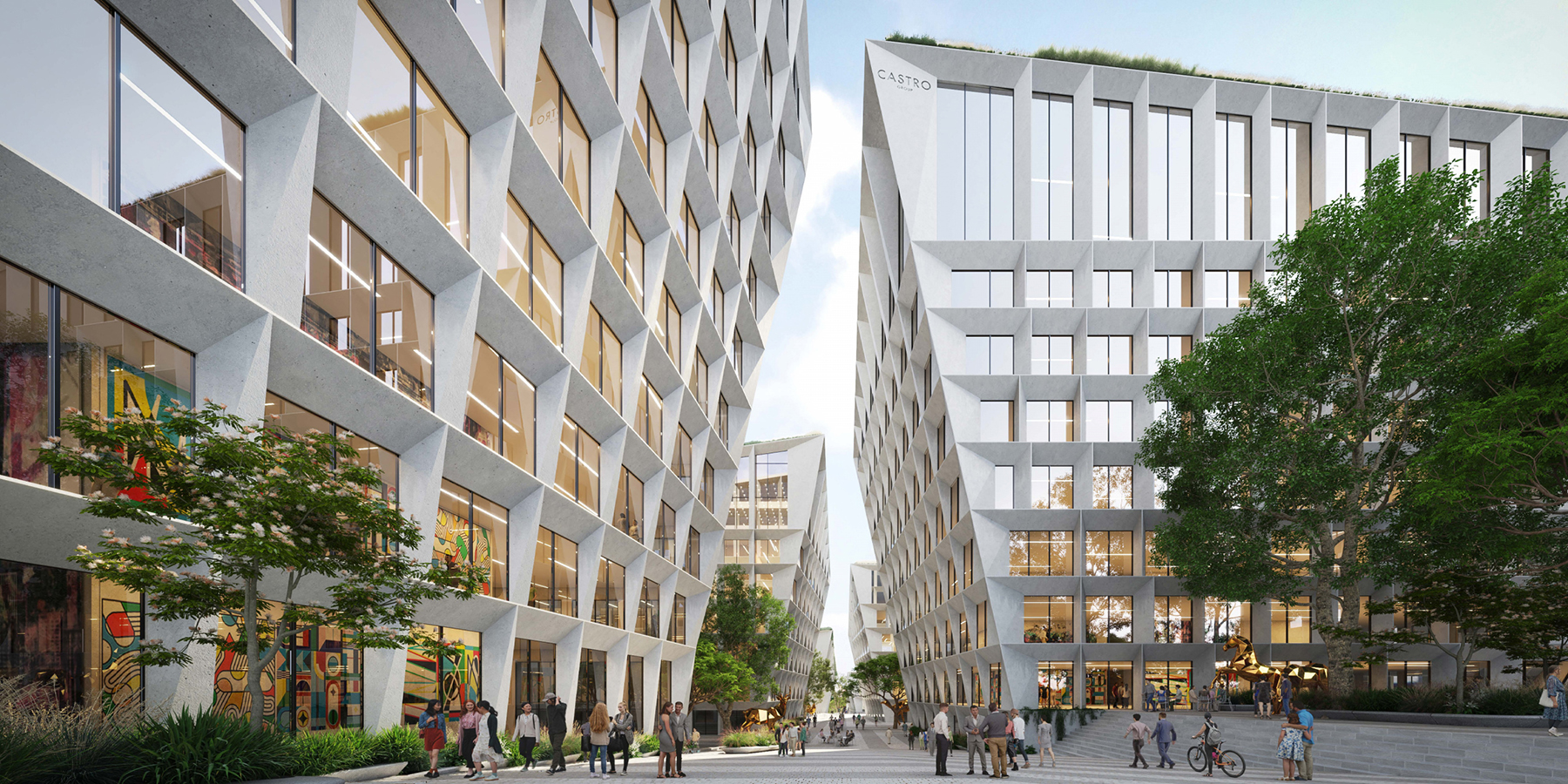 The interconnected buildings that together will comprise the Farfetch headquarters's urban fashion village will be south of this axis, while the remainder of the village's buildings will be to the north.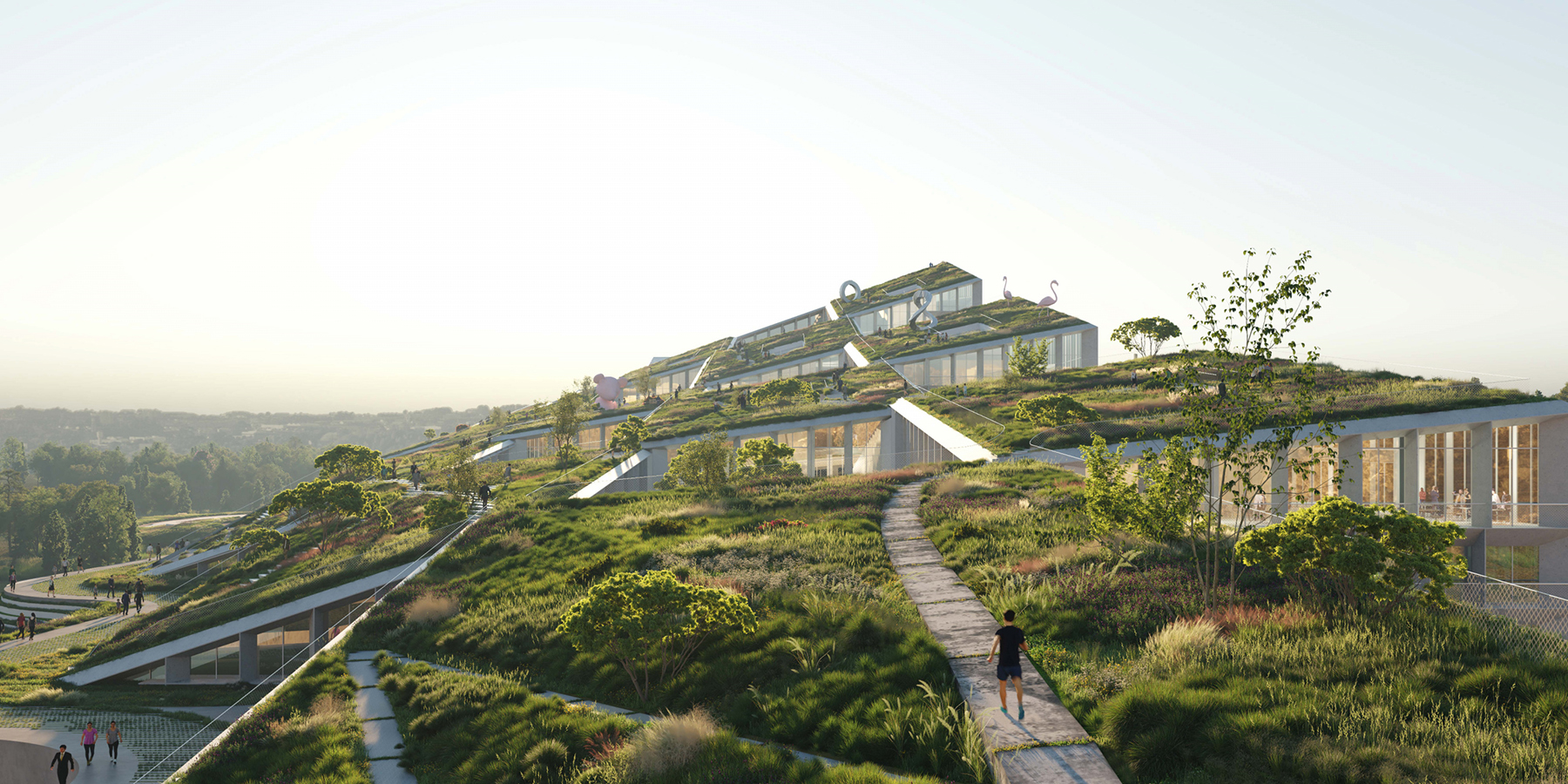 While all buildings within the village will boast green roofs, unusually, the rooftops of the Farfetch buildings will be interconnected with walkable paths that wind through the vegetation and between the buildings. Protected terraces within the green rooftops will provide space for people to gather and work or relax.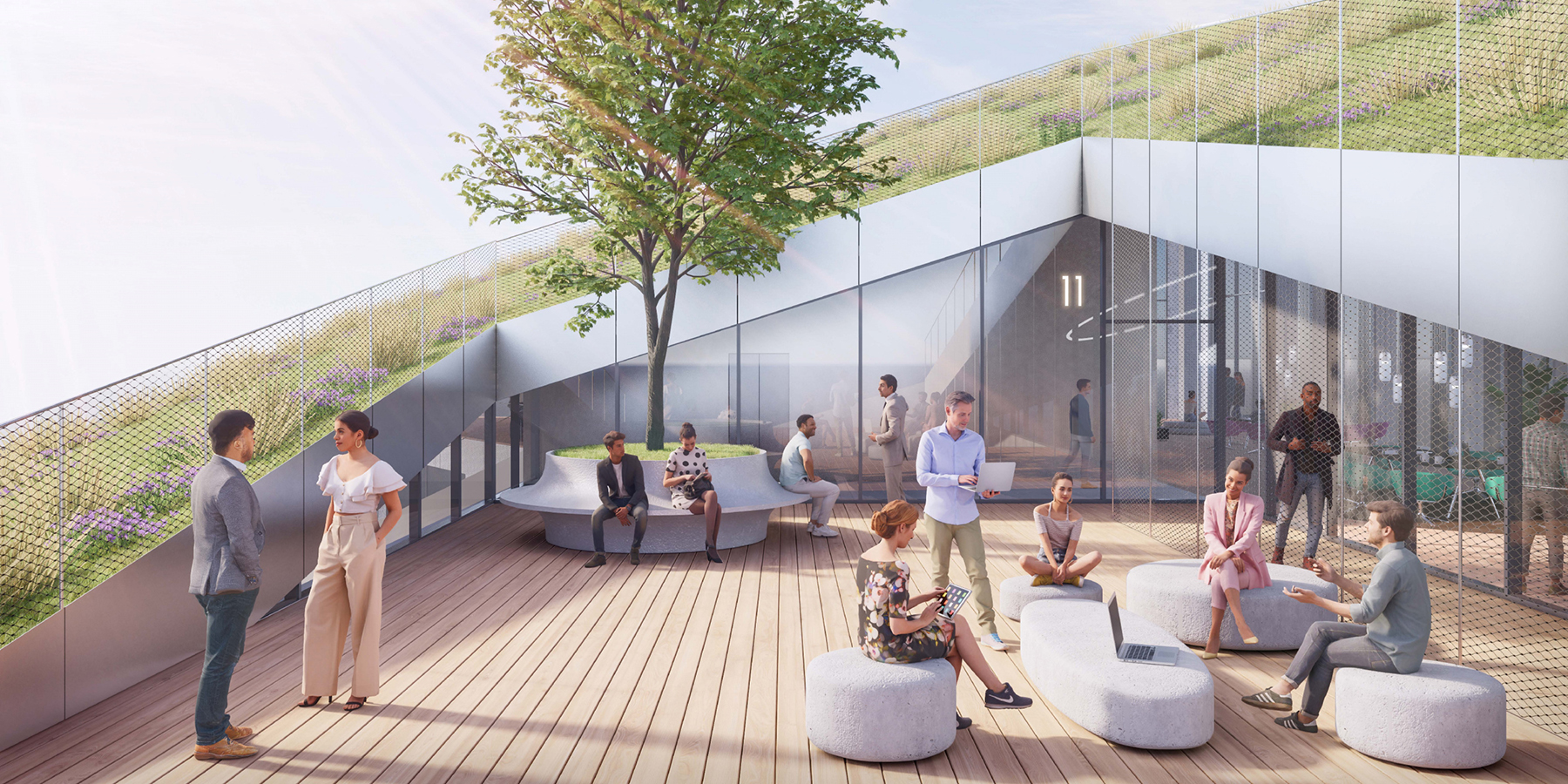 The buildings have been designed as extensions of the hillside upon which they will be built. The elevations of the sloped building roofs will rise and fall to create a visual roof-scape reminiscent of peaks and valleys. Along the side of the village that faces the roadway, the buildings will reach a maximum of 11 stories. These will decrease through the village to two-story buildings along the river. This building height elevation change has two purposes: It will maximize the natural views toward the river of every building and utilize the building massing along the roadway to block noise in the village's public plazas and green areas.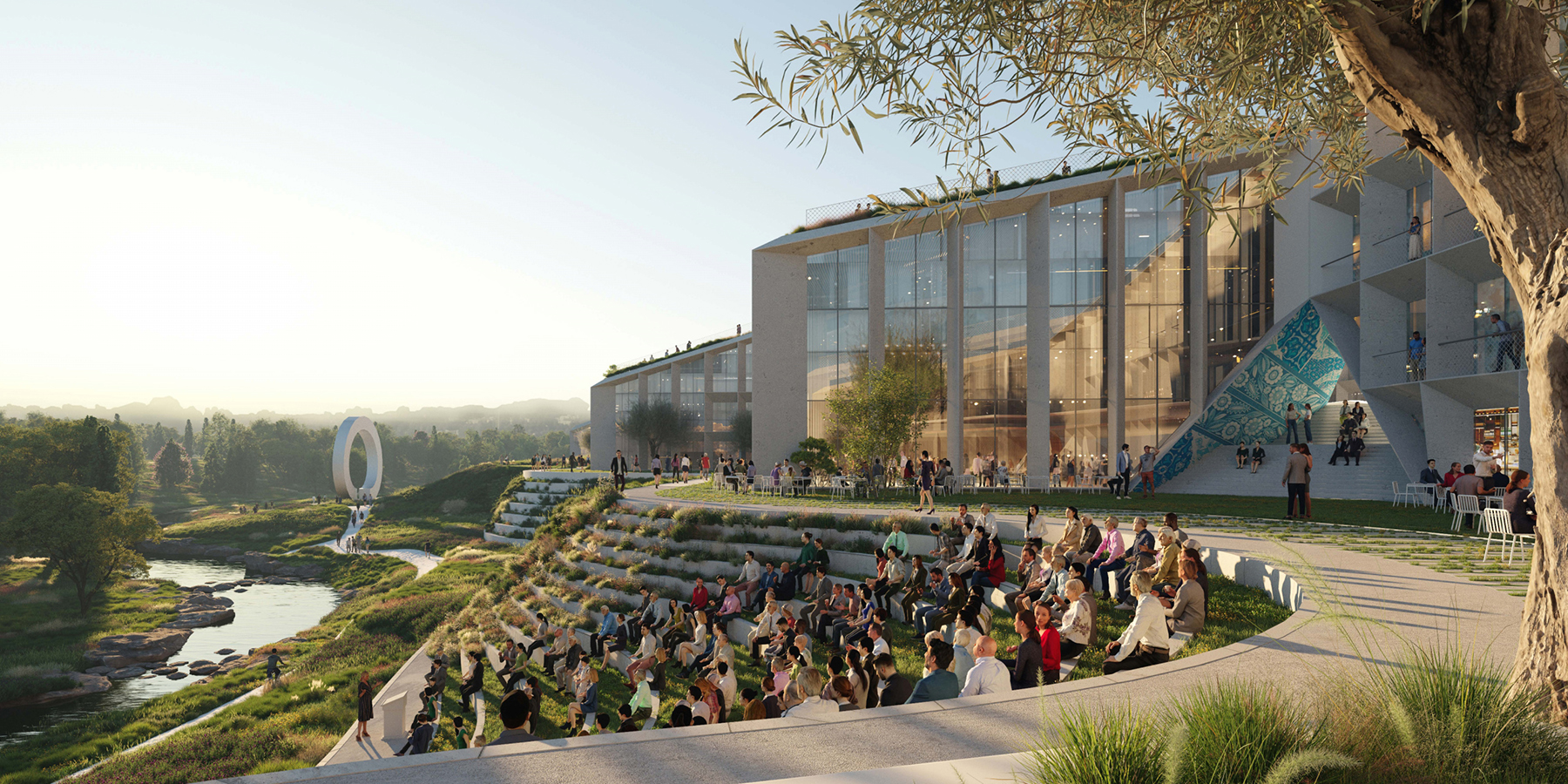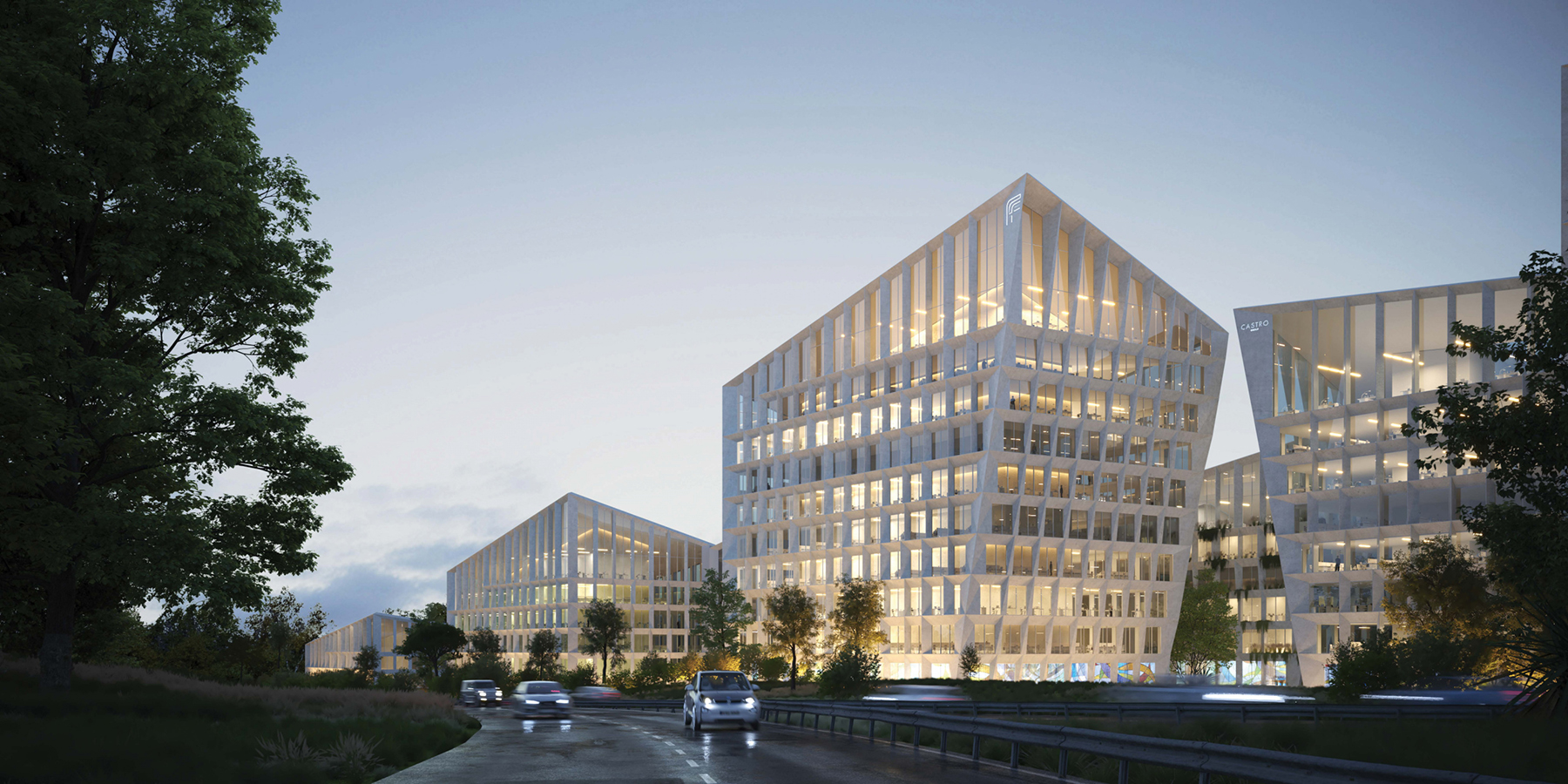 The ground levels of the buildings will contain canopies to create archways into the courtyards that stud the site. These canopies and archways will be utilized to bring color and texture to the streetscape, according to material distributed by BIG - Bjarke Ingels Group.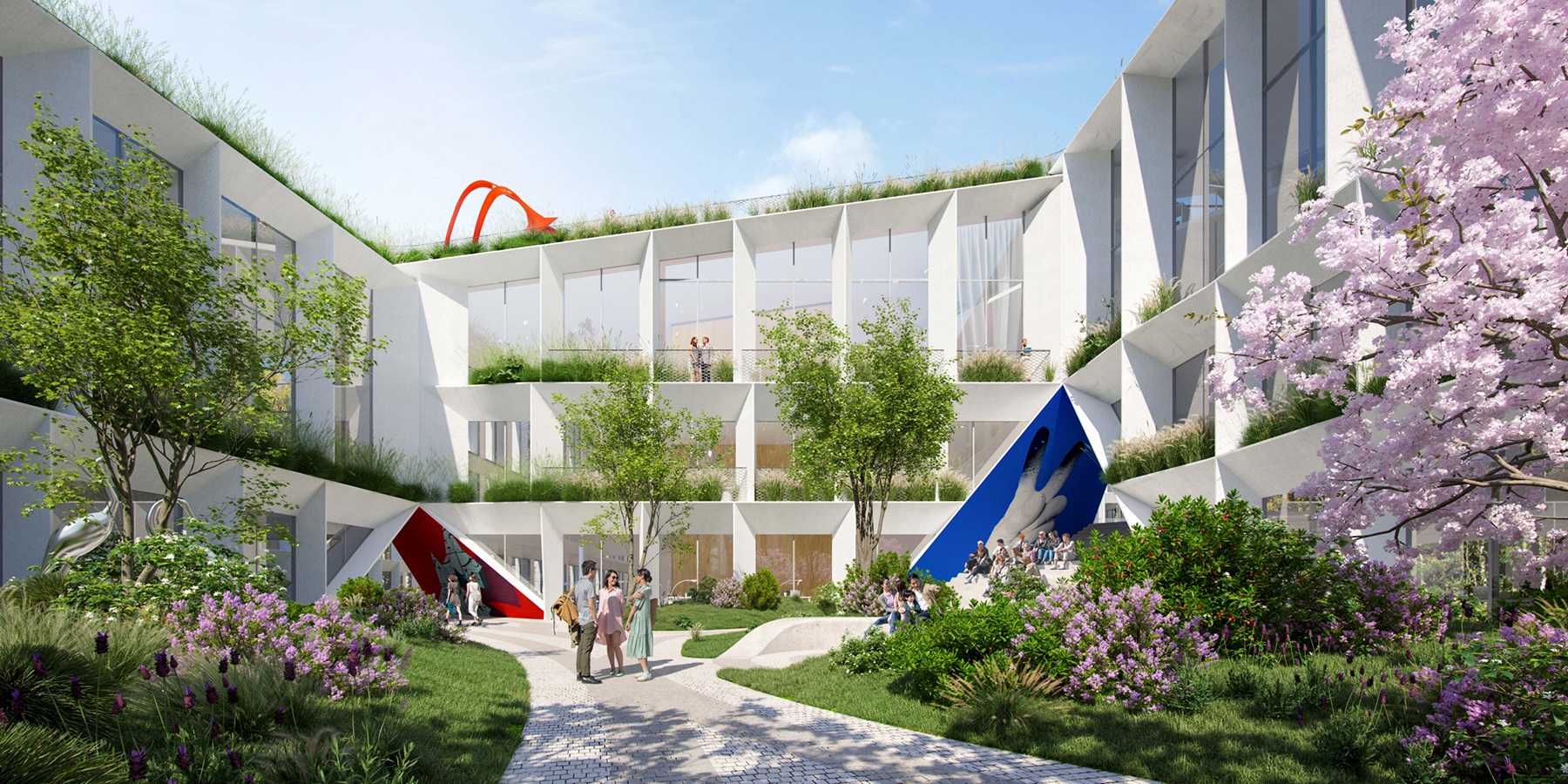 The project, which is scheduled to break ground in 2023, is being developed in collaboration with Castro Group, a real estate developer in Portugal.
The village is expected to be open in 2025.