By Catherine A. Cardno, Ph.D.
A design has been chosen for Belsenpark, a new 90 m tall mixed-use tower in Dusseldorf, Germany, that will be located on the left bank of the Rhine and adjacent to a busy elevated highway.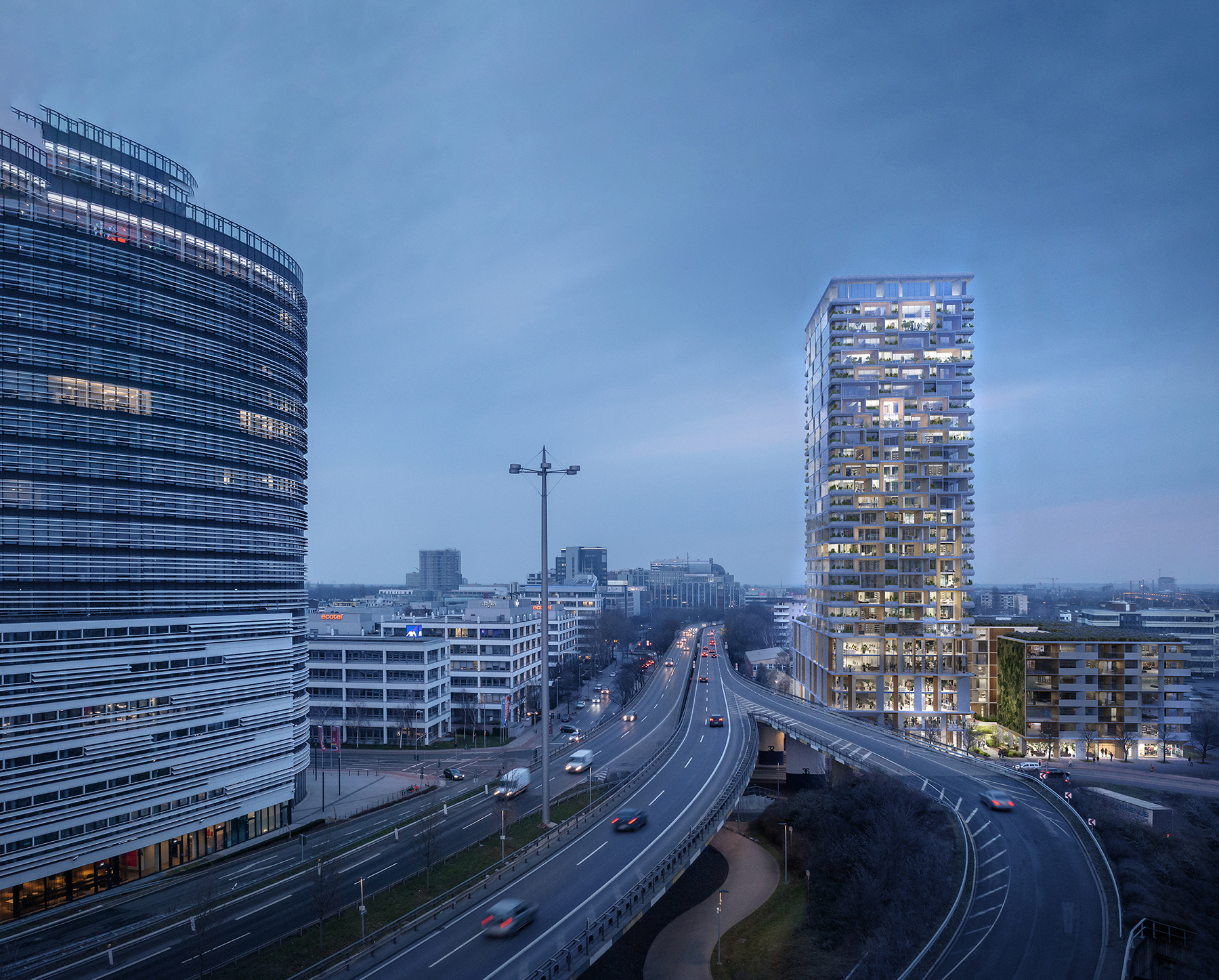 The winning design in the international architectural competition was created by UNStudio and OKRA Landscape Architects for the developer PANDION. The structure and facade of the submitted design were created by Bollinger+Grohmann, with mechanical, electrical, plumbing, and energy design by KBP Ingenieure GmbH and fire design by hhpberlin.
The tower will be part of the Belsenpark master plan urban development that is underway in the city's Oberkassel district.
Located on the edge of the master plan's site, the tower and its two low-rise buildings have been designed to connect with the surrounding communities despite their proximity to the elevated highway. This is accomplished, in part, by a pocket park as well as ground-level retail, restaurant and cafe options, and health facilities.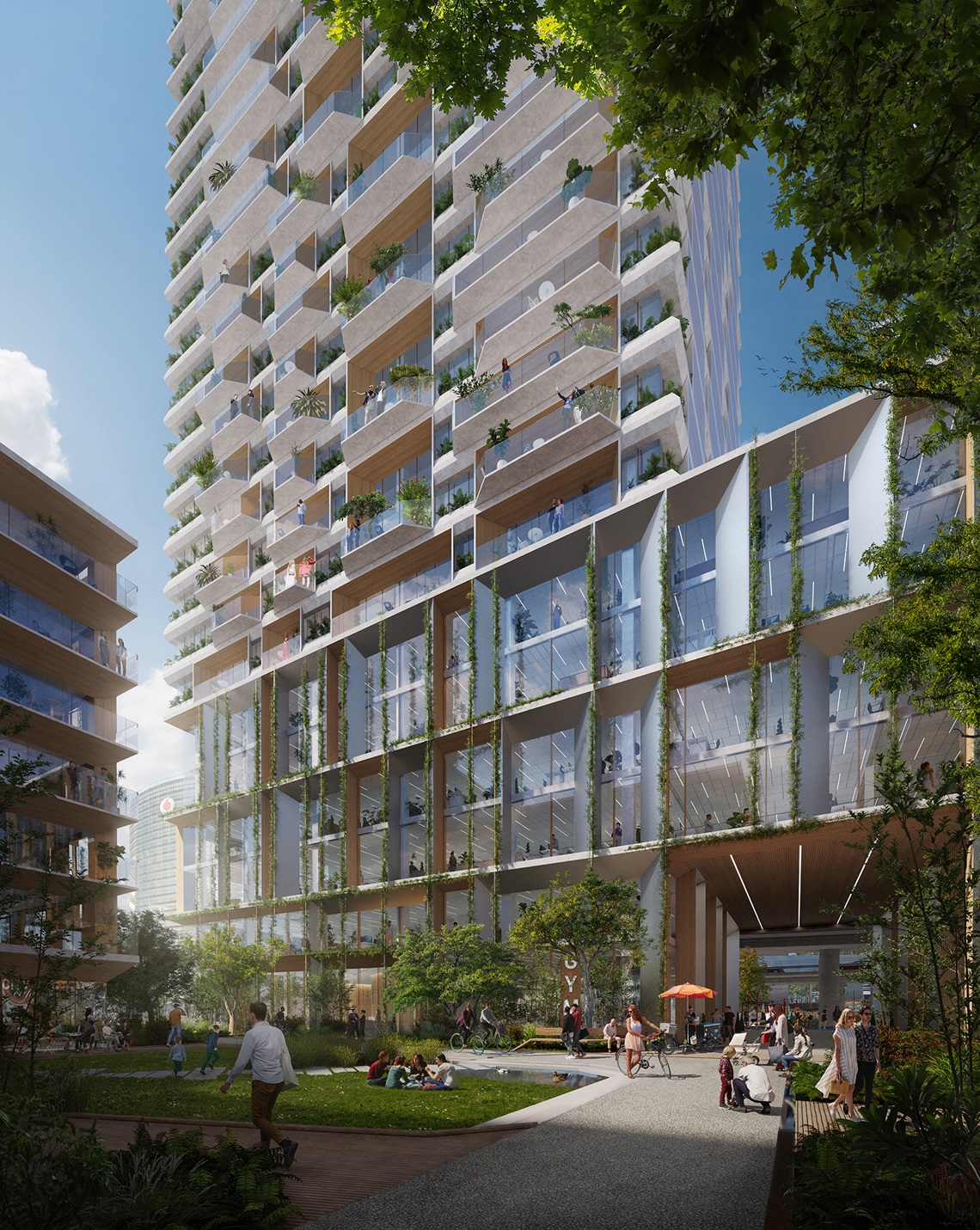 A pedestrian axis has been given priority and will extend underneath the elevated highway and through the building and courtyard park to ensure access for bicyclists and pedestrians to the new buildings as well as to one of the city's existing green corridors.
"The location of the project therefore forms a critical green link within this network, supporting new biodiversity on a larger scale, while physically connecting various smaller green facilities at a neighborhood level," according to material released by UNStudio.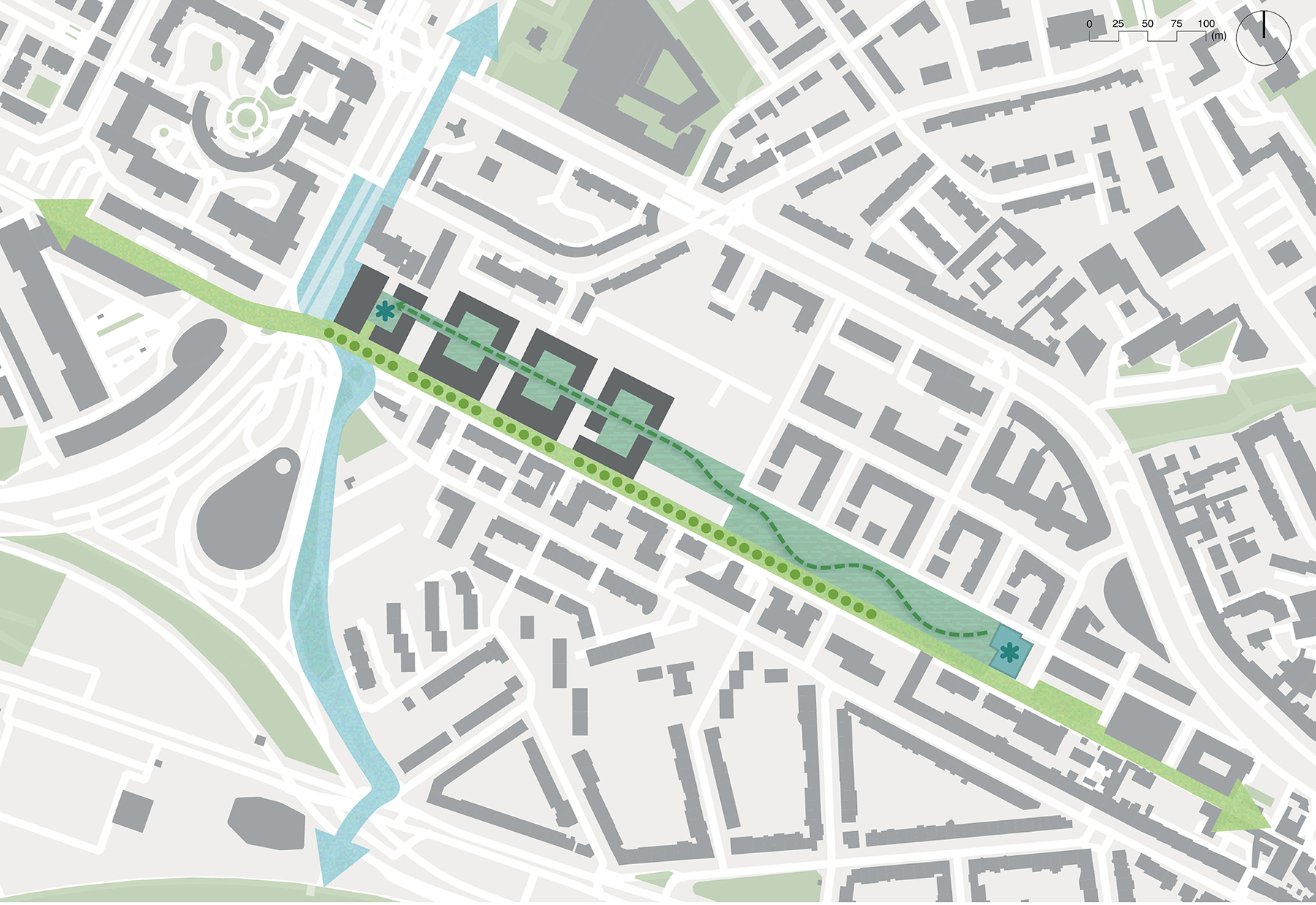 The low-rise buildings will include affordable housing, while the lower levels of the tower will be used for office space with the upper floors dedicated to variously sized apartments, ranging from 30 sq m to 130 sq m.
The office space from the seventh floor down has also been designed to behave as a sound barrier for the pocket park and low-rise residential housing.
The outdoor space for each apartment has been designed in response to the noise pollution, daylight, and sunlight levels it faces. Deep soffits in the facade will offer soundproofing and passive sun protection.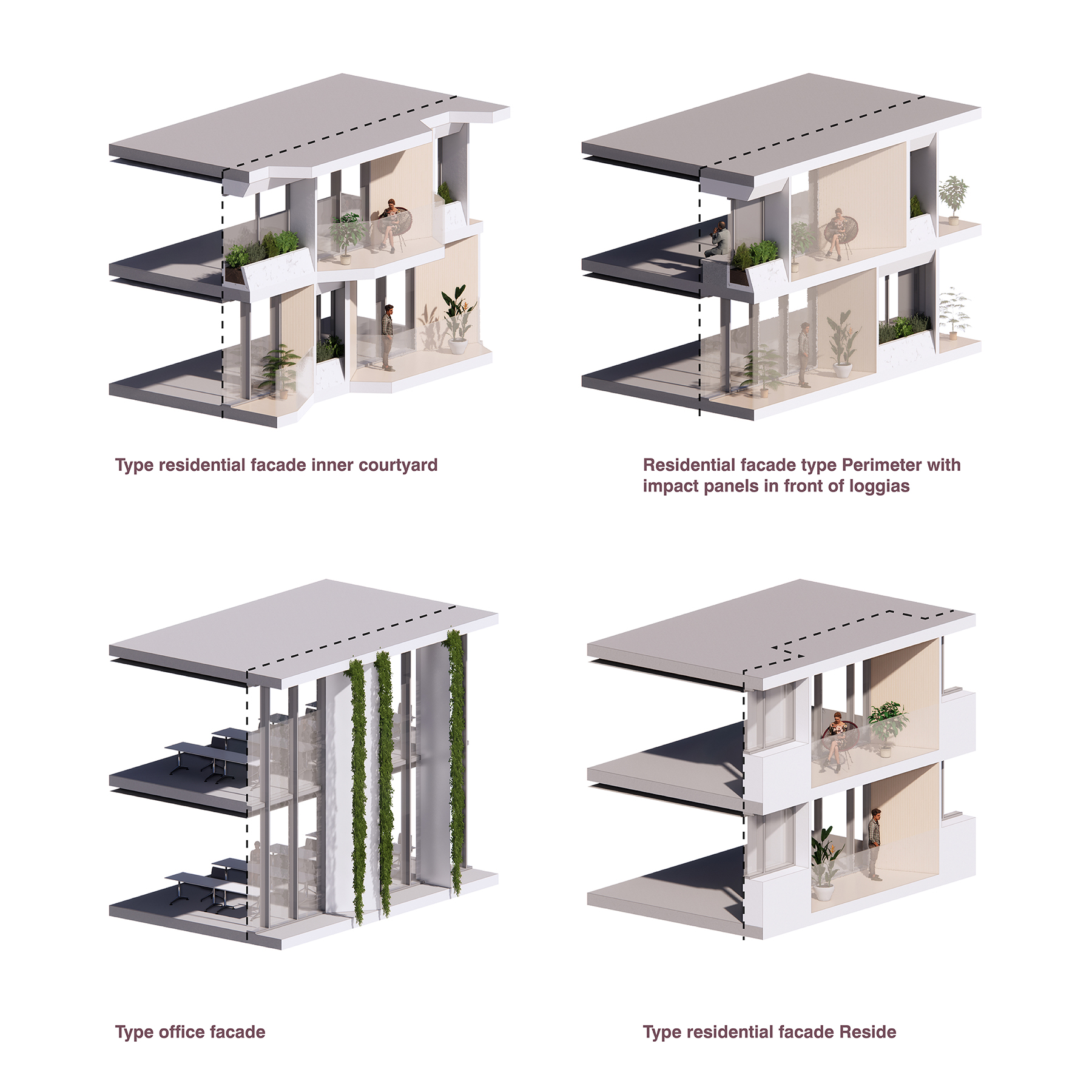 Open balconies with all-glass balustrades will face the interior park.
On the side facing the elevated highway, the apartments will contain loggias enclosed with sound-absorbing baffle planes.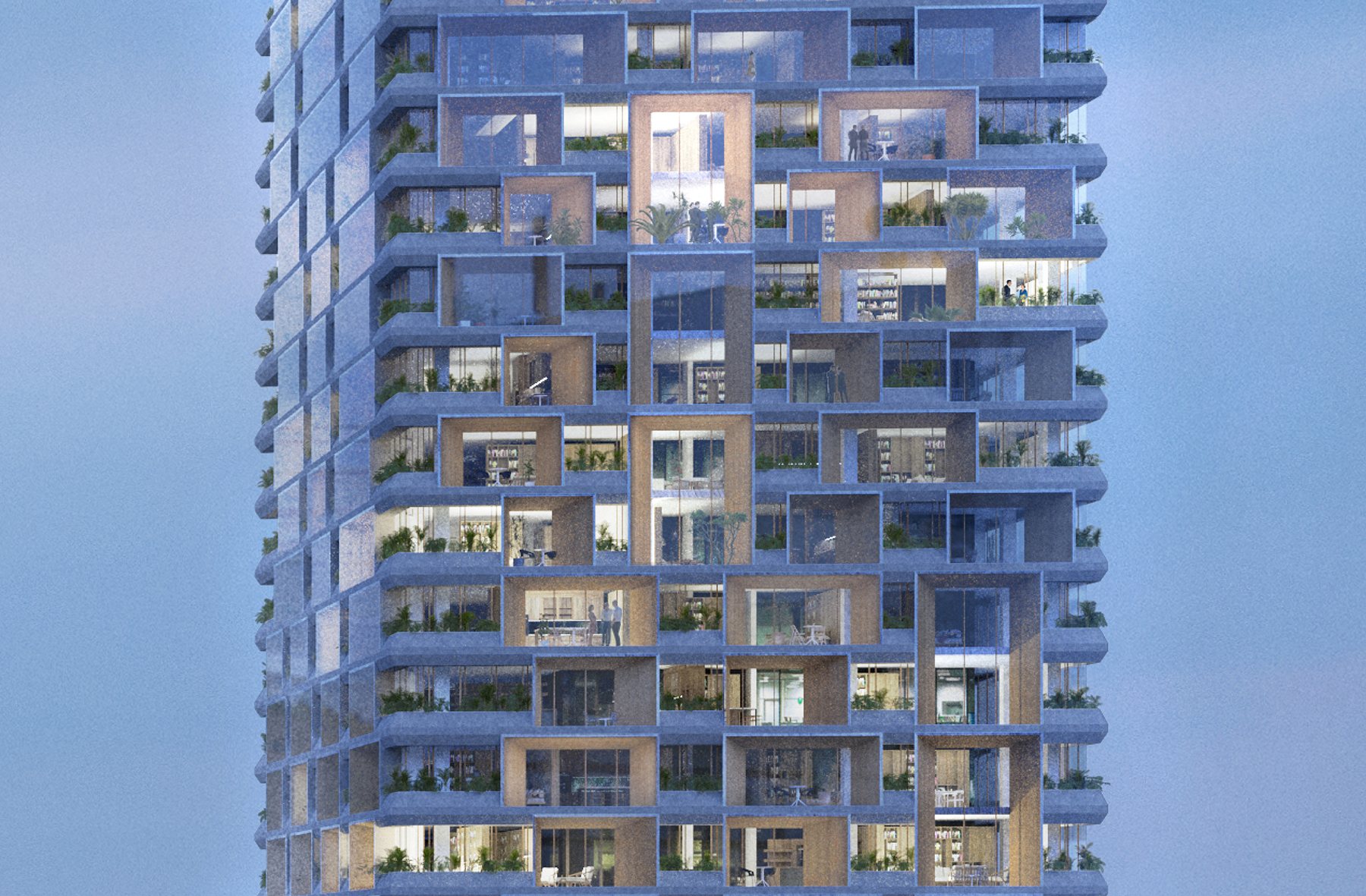 Rainwater will be captured on the buildings' green roofs via a water-retention layer; overflow will be directed to the pocket park for use in its greenery.
Excess water will be collected in a water feature that will act as a detention basin during extreme rainfall, with water channeled from this feature into a rainwater tank for use in the park during dry periods.