By Catherine A. Cardno, Ph.D.
The winning design for a new cycleway access point that will be added to Australia's Sydney Harbour Bridge has been selected. The new accessway will connect the northern end of the bridge to Bradfield Park.
Designed by a team led by landscape design practice ASPECT Studios with design partner Collins and Turner, the design is a serpentine cycleway that is intended to be light, fluid, and transparent.
Additional team members include Yerrabingin, Design 5 Architects, Eckersley O'Callaghan, JMT Consulting, and Electrolight.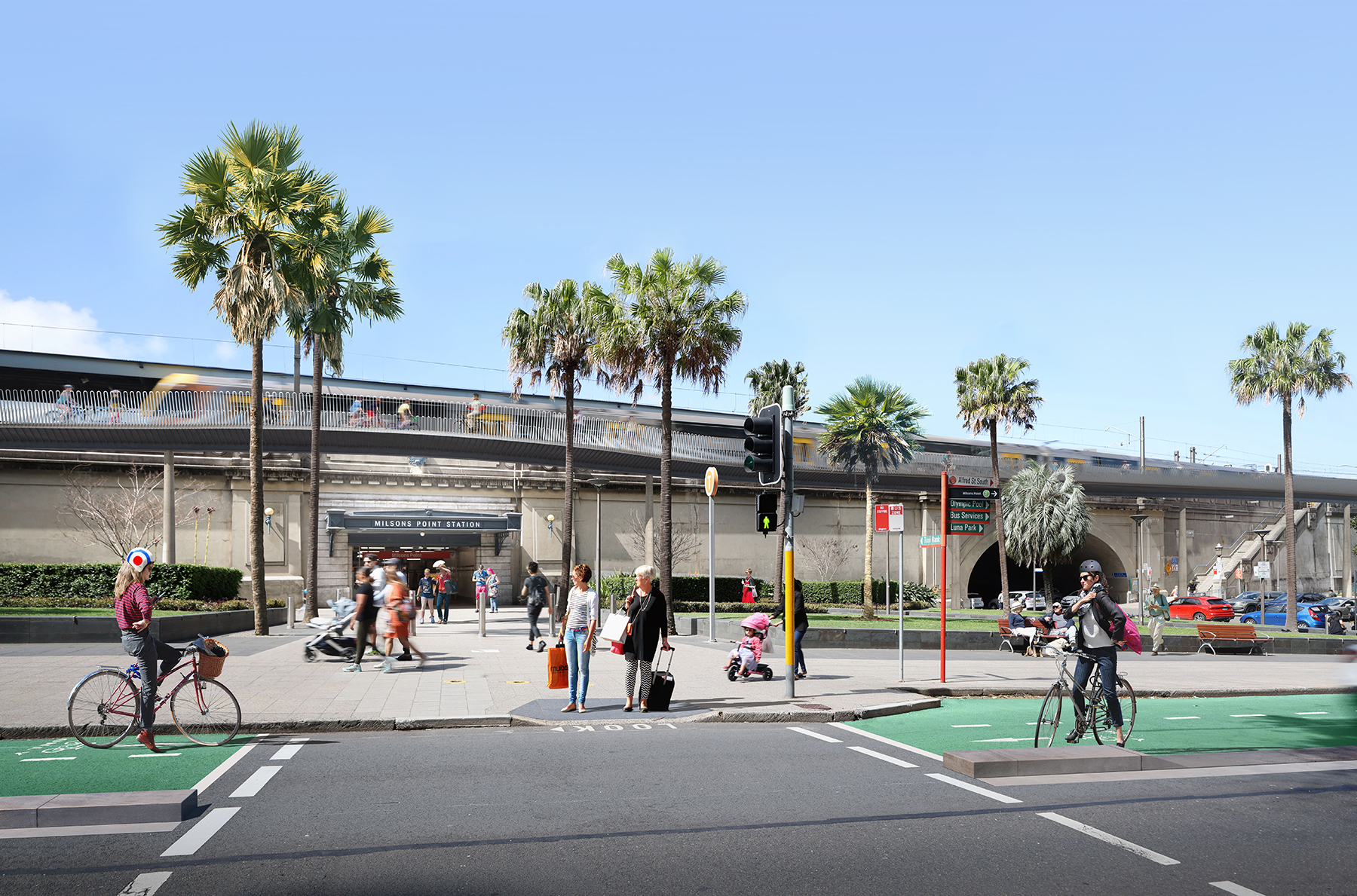 The design of the new bicycle access point is purposefully minimalistic, preserving sightlines in the park, such as the entrance to the New South Wales heritage-listed Milsons Point Railway Station, which opened in 1932.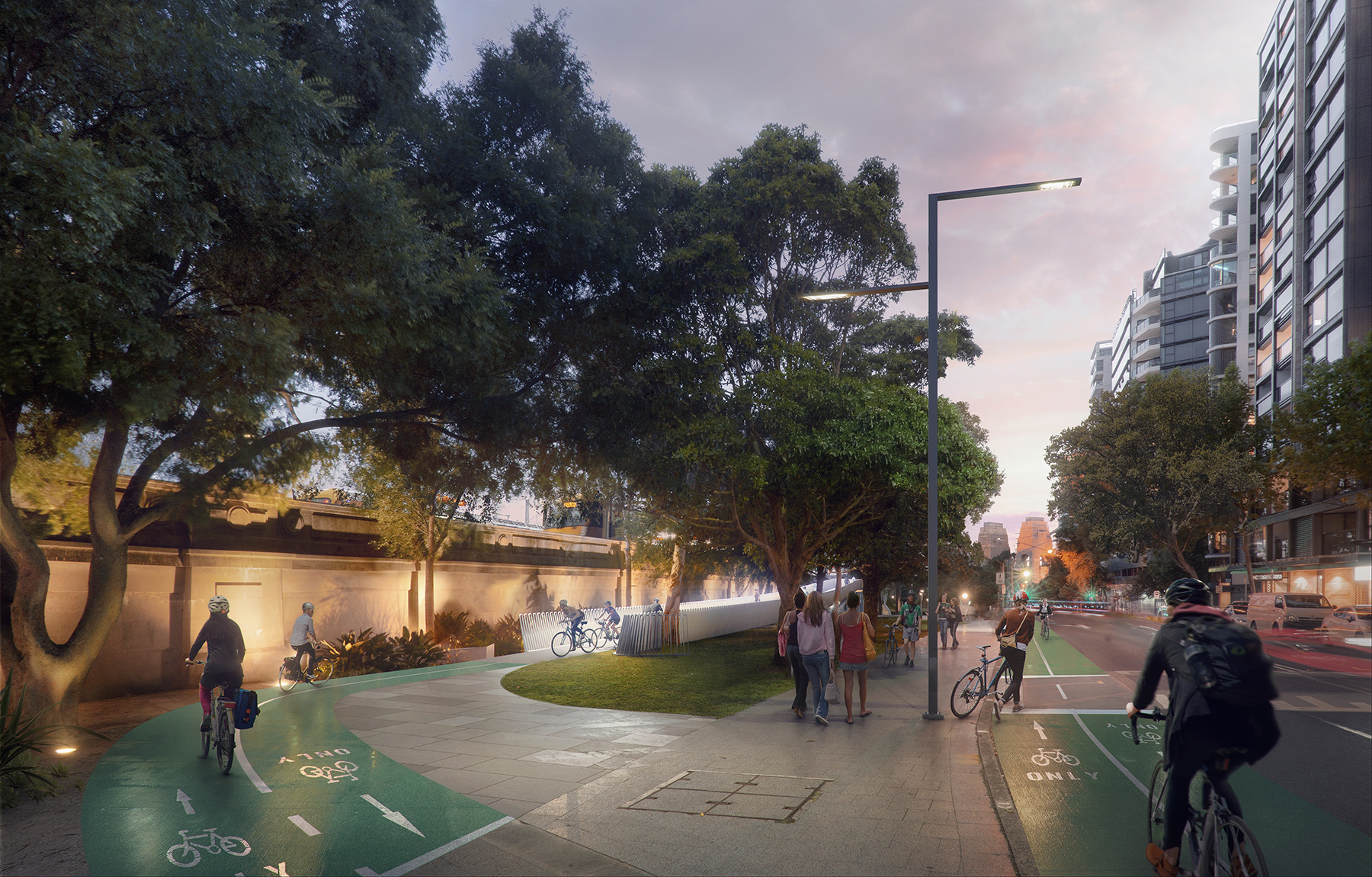 The new cycleway's touchdown point will be on an existing path to minimize the need for any additional hard surfaces in the park and to preserve all existing trees.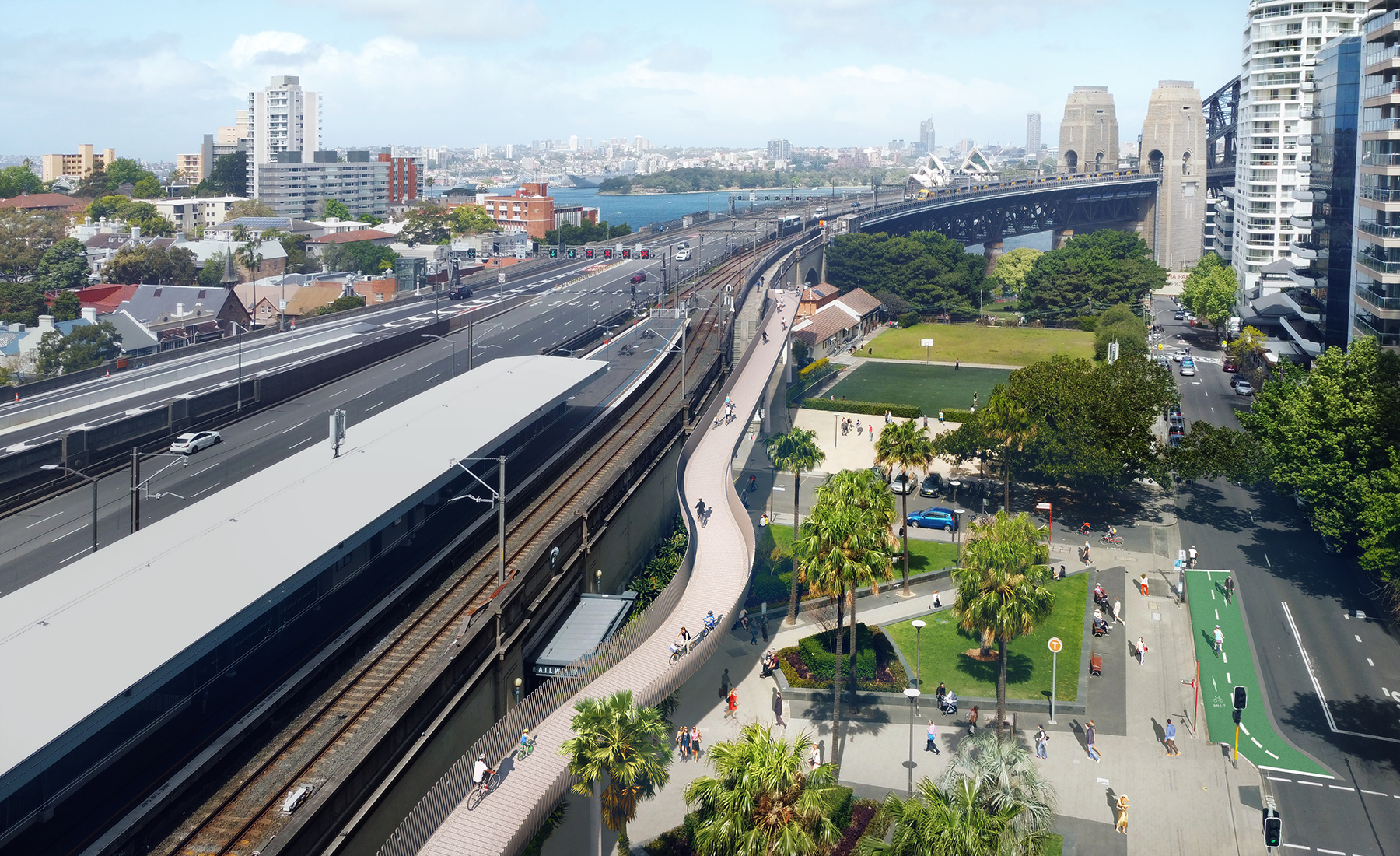 Approximately 2,000 bike trips are taken daily on the existing Sydney Harbour Bridge cycleway, making it the most heavily used route in the city, according to press material distributed by ASPECT Studios. This is despite the fact that riders must climb 55 steps and push their bicycles through existing safety barriers to access the cycleway from the park.
Construction of the new connection point, which will streamline access to the bridge's existing cycleway, is expected to begin in 2023.