By Catherine A. Cardno, Ph.D.
By mid-2023, a new parking garage will be ready for use in Amsterdam's Central Station. Designed for use by bicyclists, the IJboulevard garage will have a capacity of 4,000 bicycles — and be completely submerged in the body of water known as IJ.
Connected to the North Sea to the west and the IJmeer to the east, the IJ is considered by some a river and others a lake; regardless, it forms the city's waterfront.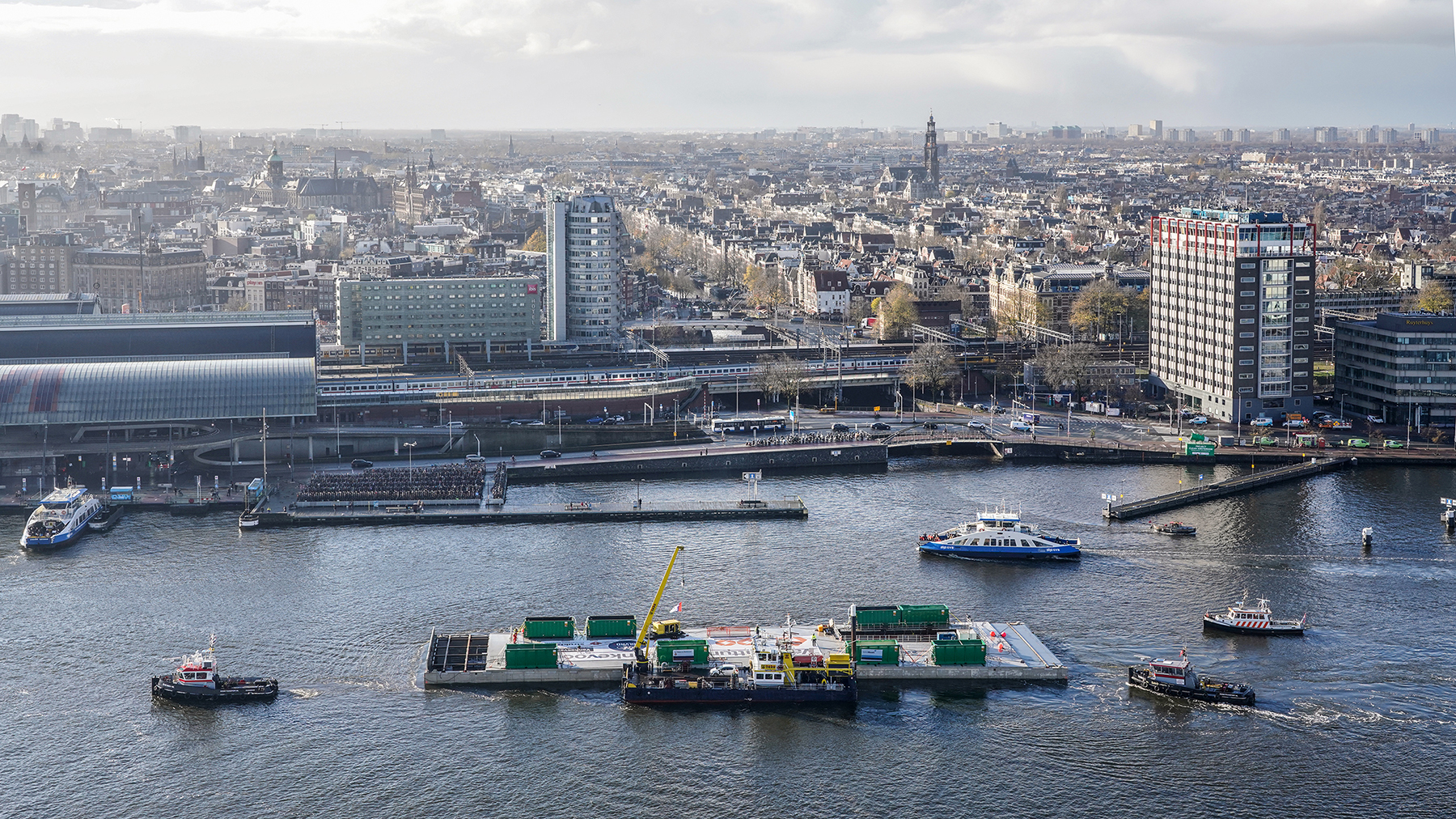 The new concrete parking garage was built on land in three sections — each weighing 7,000 metric tons — that were driven into the IJ on specially built transporters with the capability to contract, allowing the sections to float. Each section was then floated into position and submerged onto prebuilt foundation piles by loading the top of the sections with ballast.
The concrete sections had to be carefully moved and placed without damaging the station or nearby car and metro tunnels. The sections were ultimately fixed to the piles, and bio huts, wood, coconut mats, and porous concrete were integrated to facilitate the growth of ecological habitats.
A 6,000 sq m public pedestrian boulevard will be built atop the underwater parking structure, with a buffer zone built along the garage's outer edge to protect it and nearby infrastructure from boat impacts.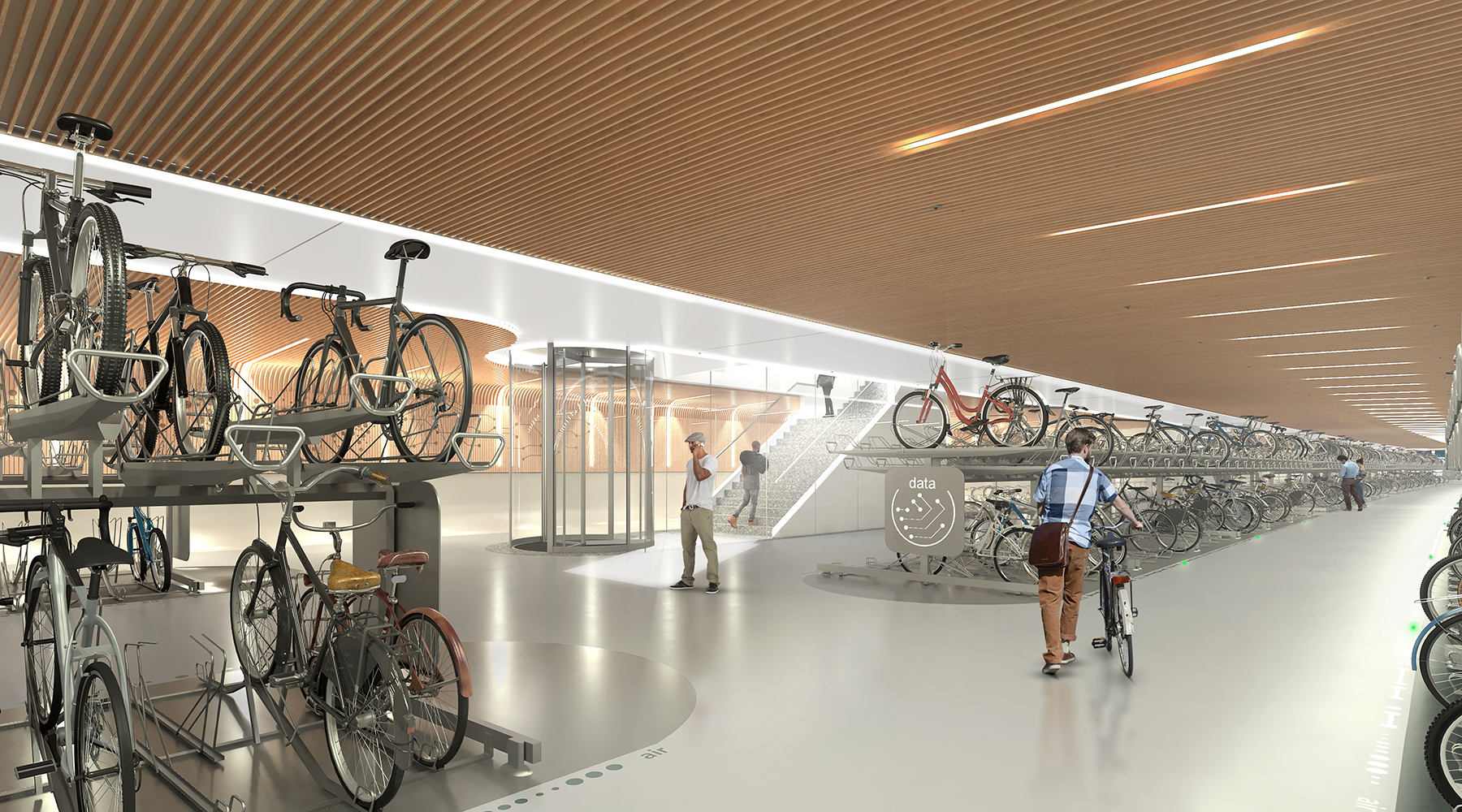 Access to the underwater structure will be via spacious stairs and elevators.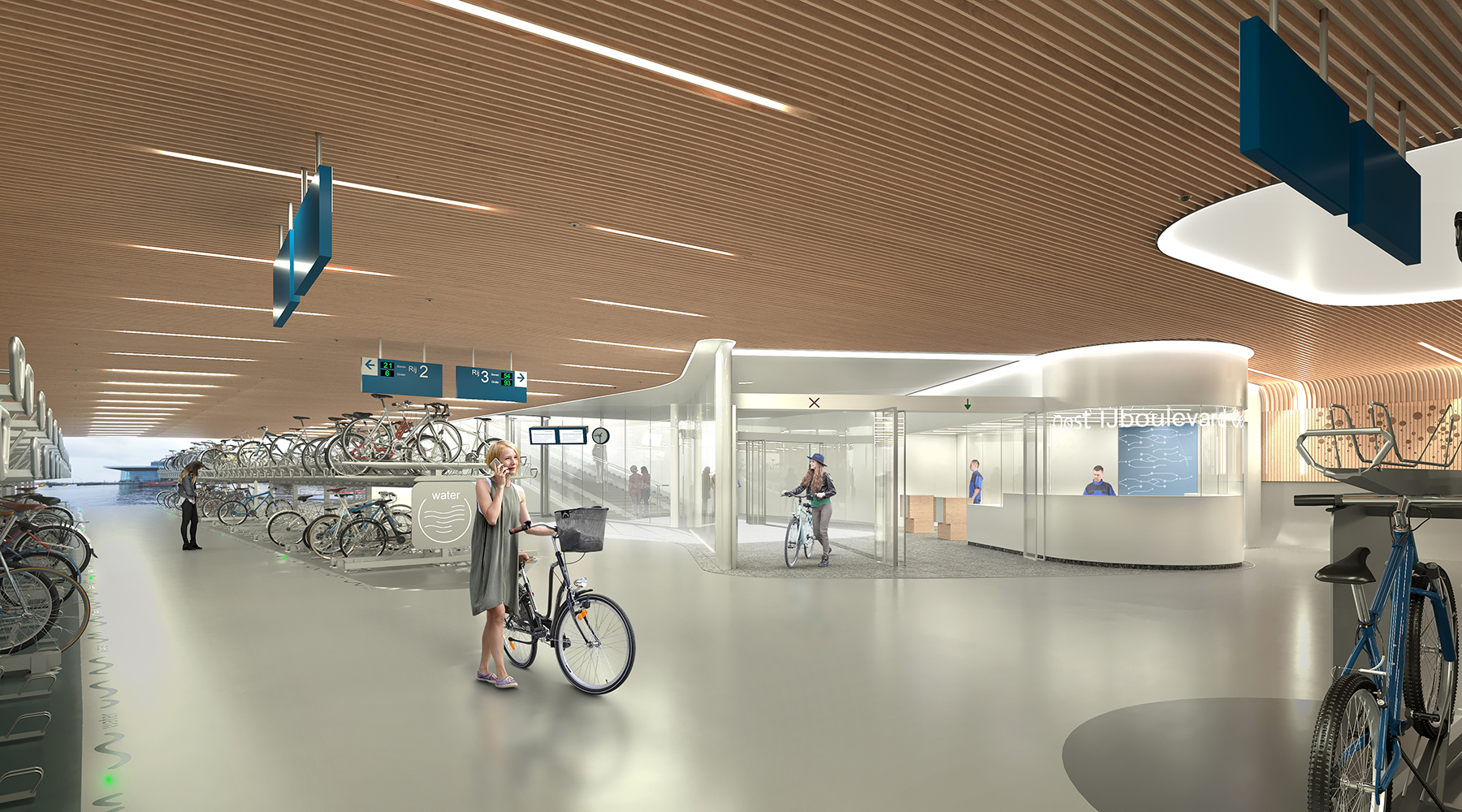 With long sightlines and parking rows and central parking attendants, the column-free parking garage has been designed for riders' comfort and safety, according to the design team. Its flowing shapes were inspired by the movements of pedestrians and bicyclists.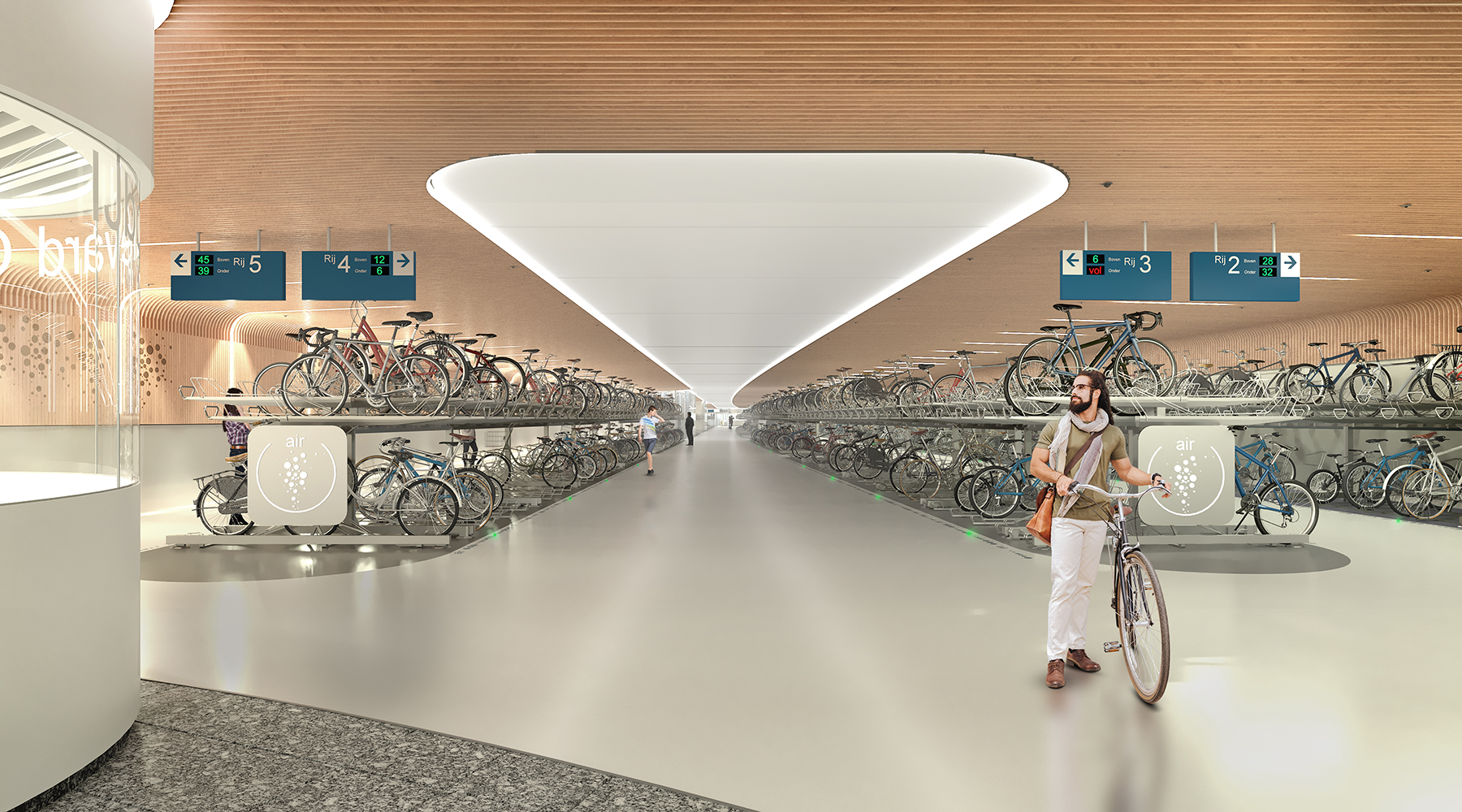 Constructing the sections off-site while the foundations were placed on-site saved time and carbon dioxide emissions, according to the design team.
The project is a collaboration among the city of Amsterdam, Amsterdam Transport Authority, and ProRail. Van Hattum en Blankevoort, a VolkerWessels company, is carrying out the work with Volker Staal en Funderingen, Homij Technische Installaties, and Gebr. Van Kessel.
The spatial design is by VenhoevenCS architecture+urbanism and DS Landschapsarchitecten. Royal HaskoningDHV contributed to the design of the collision protection. The transport and immersion of the elements was carried out by Strukton Immersion Projects and Mammoet Nederland.