By David Jen
A new building in San Francisco marks the start of its sustainable Mission Rock neighborhood, which will leverage shared infrastructure to lower its carbon footprint while evoking California's dramatic landforms through its architectures.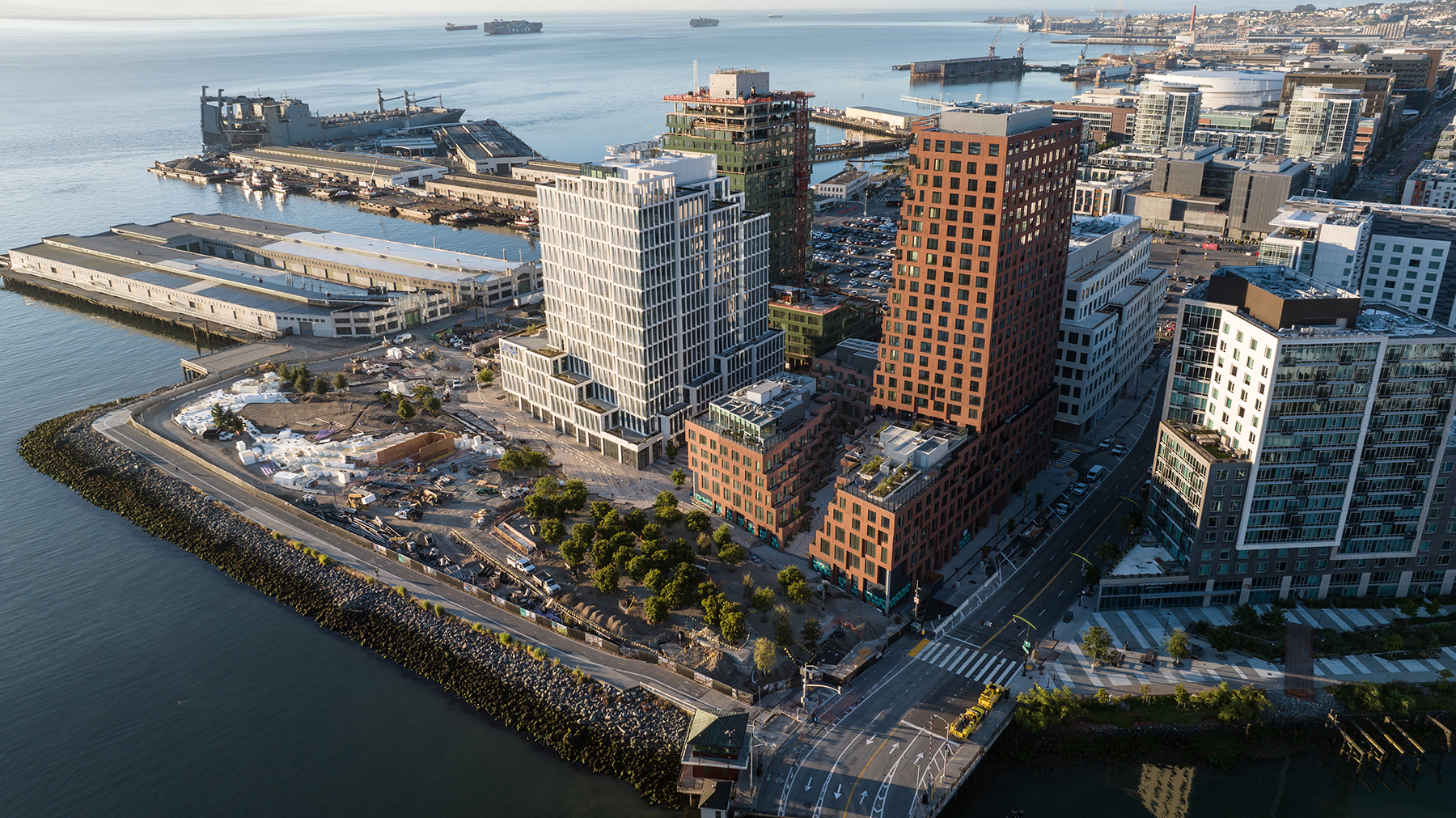 Designed by Rotterdam, Netherlands-based firm MVRDV for Major League Baseball's San Francisco Giants and real estate company Tishman Speyer, the 23-story Canyon opened to residents on June 21. In addition to its residential units, the 34,900 sq m project also houses retail spaces, office spaces, and the primary district-energy system for the neighborhood.
"The Canyon is instantly recognizable thanks to its ruggedly textured red-brown facade," according to press material provided by MVRDV. "The design references Californian rock formations and features a landscaped public 'canyon' that cuts diagonally through the building's plinth, connecting to the offices and to shared amenities for residents."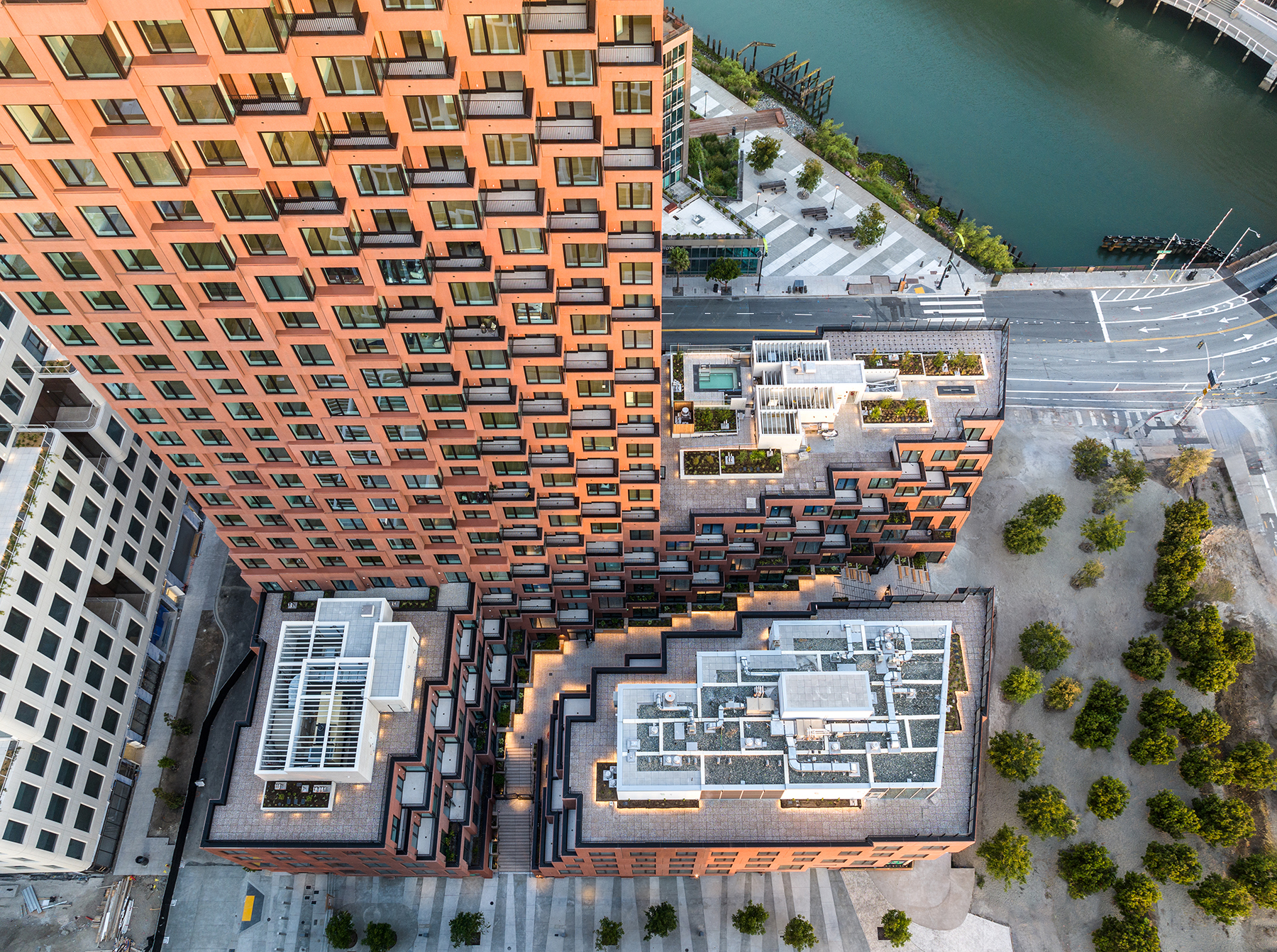 A 240 ft tower sits atop the five-story plinth, providing two floors of offices and 283 apartments.
"With our design we introduce a feeling of topography to make the building very much connected to its location," writes MVRDV founding partner Nathalie de Vries in press material. "Crucially, this approach also enabled us to contribute to a lively neighborhood; with the public ravine as its focal point, The Canyon creates a landscape of activity where the public realm connects to the shops, offices, and homes to keep Mission Rock busy and alive."
In addition to The Canyon, Mission Rock's first phase will include a 23-story, mixed-use mesa-like building designed by Studio Gang; an eight-story office building replete with terraced gardens designed by WORKac; and a 13-story office building designed by Henning Larsen reminiscent of the striped basalt columns in California's Devils Postpile National Monument.
The firms worked collaboratively to create "designs which worked seamlessly together while each having a distinct appearance," writes MVRDV.
Together, the four new buildings will offer about 1,200 new rental homes — 40% of which will be affordable to low- and middle-income individuals and families — in addition to office, retail, and 8 acres of park and open space, according to the Port of San Francisco.
The simultaneous design process also allowed the buildings to share heating, cooling, and water recycling systems to lessen the carbon emissions of the neighborhood.
"At full build-out, the energy and blackwater recycling systems are estimated to reduce annual energy usage by 24,000 MMBtu, water and non-potable water usage by 18 million gal. per year, sewer discharge by 12 million gal. per year, and CO2 emissions by 1,600 tons per year," says Matteo Gramellini, senior project leader of The Canyon.
Located across McCovey Cove south of the Giants' Oracle Park, the neighborhood's proximity to the San Francisco Bay allows it further energy savings. Its district-energy system, which distributes 125 F hot water and 42 F chilled water throughout the buildings for climate control and domestic potable hot water needs, will eventually exchange heat with water in the bay in lieu of cooling towers.
"By replacing conventional cooling towers, the bay water exchange system is expected to conserve millions of gallons of water per year, reducing site water use," says Gramellini.
Furthermore, the neighborhood will provide bike and pedestrian access, public transit access, and induction stoves to help minimize carbon emissions.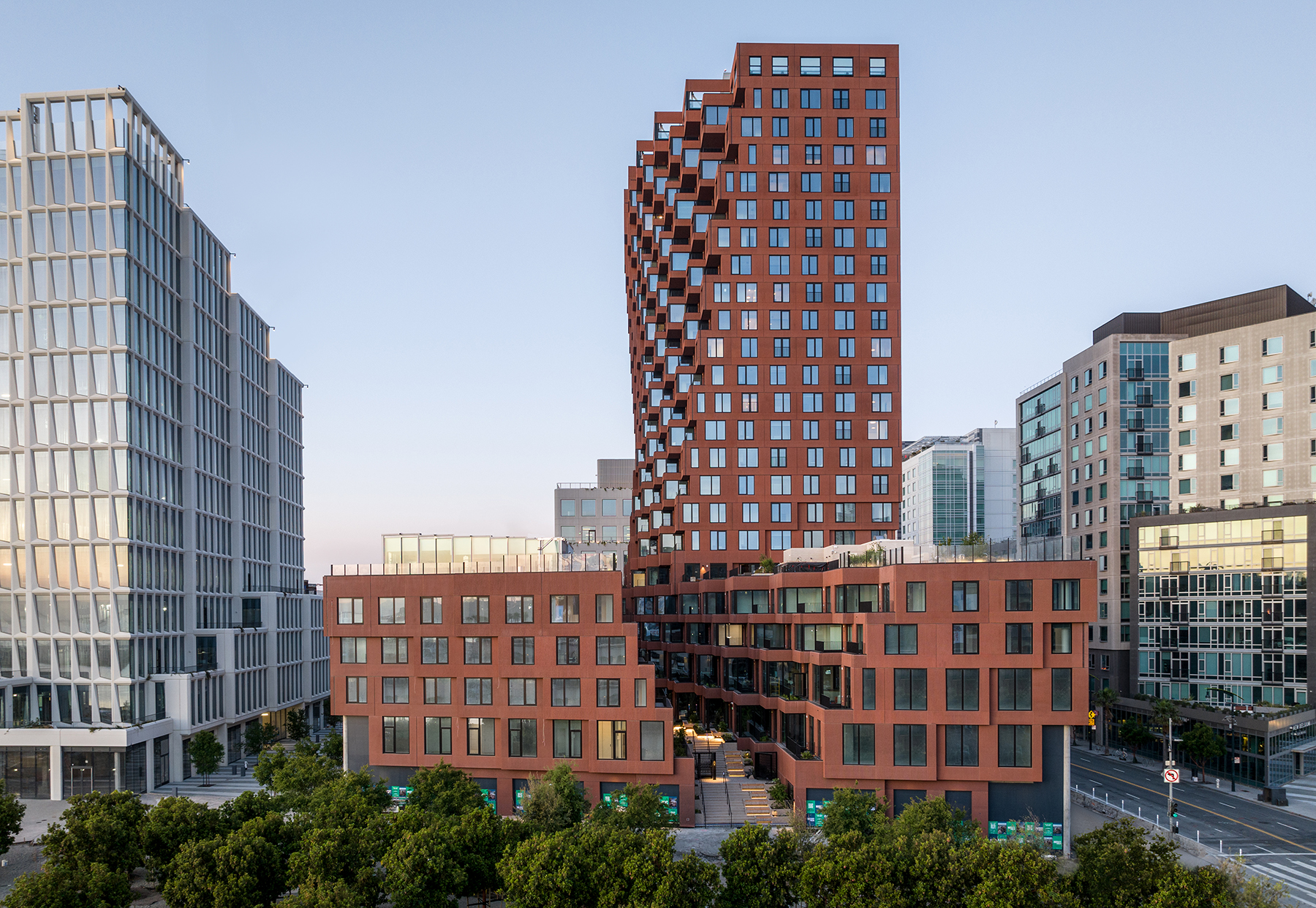 The Port of San Francisco expects the completion of Mission Rock's first four buildings, along with the construction start of a new parking structure, before the end of 2026. The neighborhood's remaining two phases will begin thereafter.
This article is published by Civil Engineering Online.