By Kayt Sukel
The city of London celebrated the full completion of the Elizabeth line on May 21, approximately one year after first opening. This long-awaited train service, often referred to as Crossrail, is the result of an engineering feat. The line was made possible by the creation of dozens of miles of tunnels beneath the city, linking Reading and Heathrow Airport in the east to Shenfield and Abbey Wood out west. Today, with the latest expansion of service, trains run every 2 1/2 minutes in London's busy city center during peak travel hours. According to Transport for London, the entity that governs trains, buses, and other public transportation within the city, the addition of the Elizabeth line has increased capacity, reduced journey times, and made trains more accessible for riders across the Greater London metropolitan area.
But while many have applauded Crossrail's modern, airy stations — as well as its spacious, state-of-the-art trains — most news stories covering line updates couldn't help but mention that the new train line was not only years late in opening but 4 billion pounds (nearly $5 billion) over budget. This was largely due to issues with signaling systems, says Mark Wild, OBE, former CEO of Crossrail. But despite the many challenges the project faced, Wild says, one of its greatest successes was how stakeholders integrated archaeology into the very DNA of this transformational infrastructure project.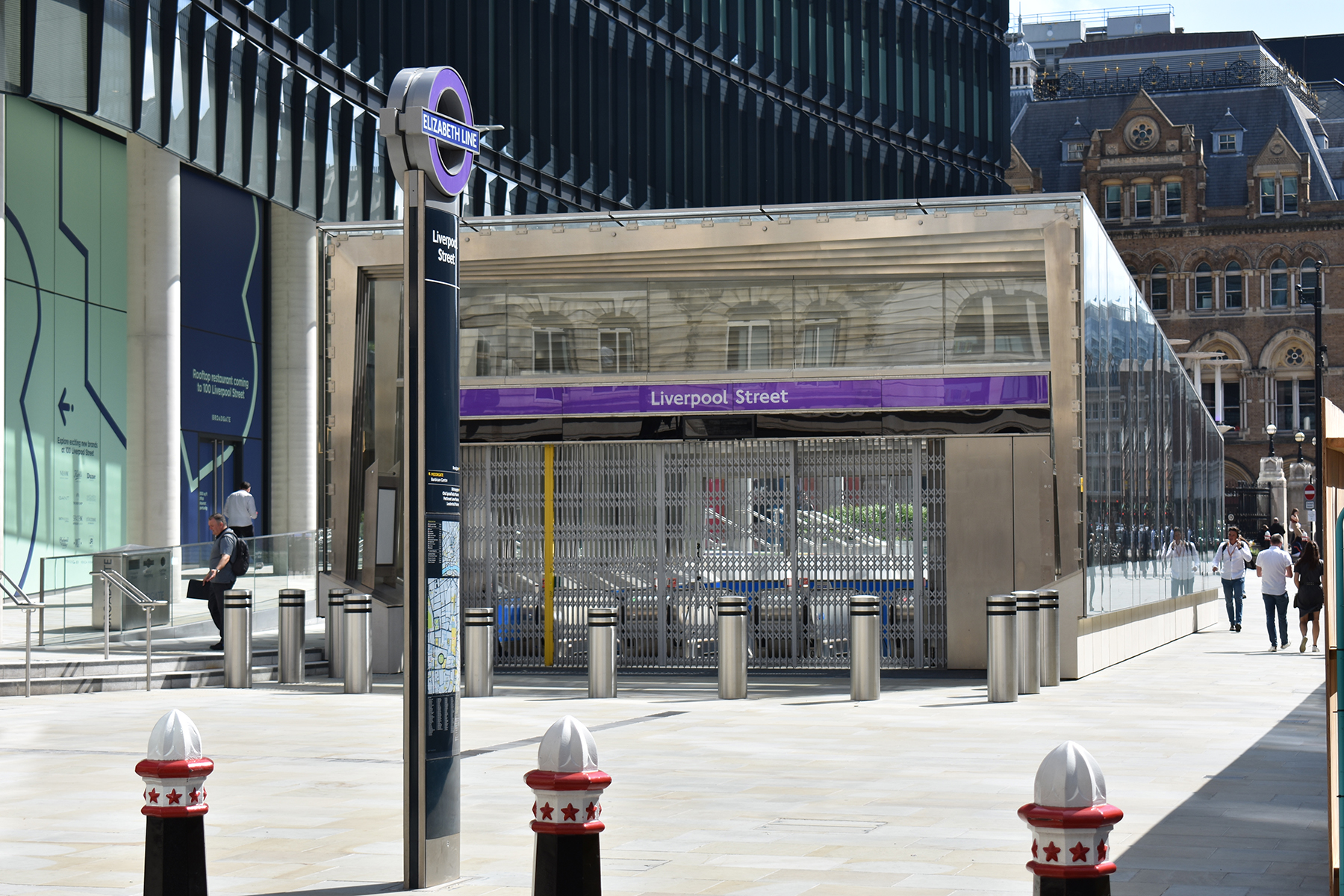 "London is one of the most difficult cities in the world to undertake this type of excavation project — it's been here for 2,000 years," Wild says. "Crossrail required 42 km of tunneling, between 15 and 30 m deep underneath the city. We knew that this major civil engineering excavation in the center of London was always going to be the major risk. But Crossrail really set a benchmark for how to deal with archaeology — and it's something that can and has been repeated around the world."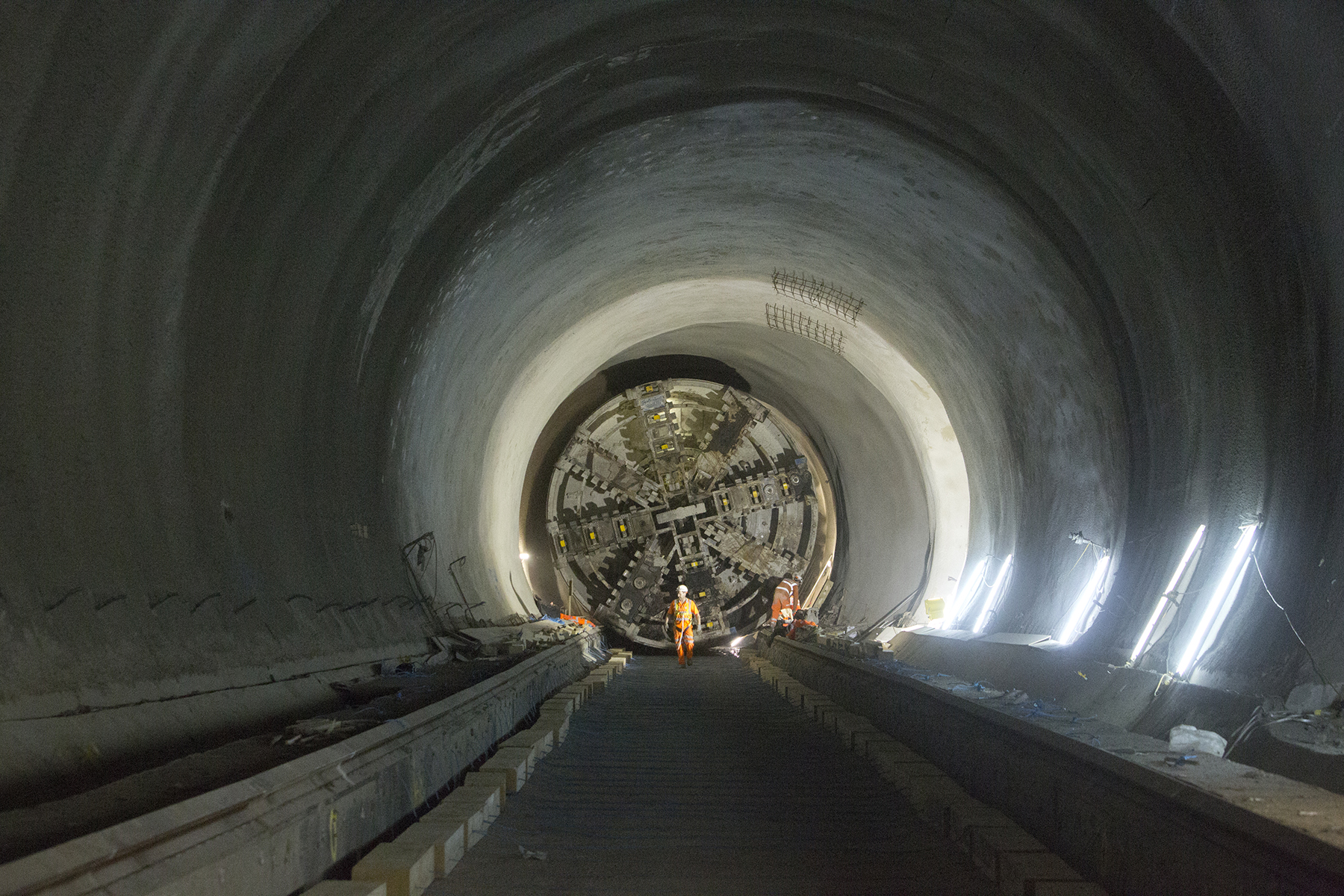 Starting before beginning
The London Underground is the oldest subway system in the world. Since it opened in January 1863, the city it serves has grown by leaps and bounds. While lines have been occasionally added to the Tube, as the locals call it, over the past 150-plus years, it hasn't been enough to keep up with population growth. The city has long held that the addition of an east-west railway could help ease passenger congestion. Efforts to finally start such a line over the past century were shot down, usually due to a lack of funding. Finally, in 1990, the United Kingdom granted permission to British Rail and London Transport to start planning Crossrail, the name given to this ambitious east-west line. And those plans needed to include how the project would manage to dig miles of new tunnels under the center of the city.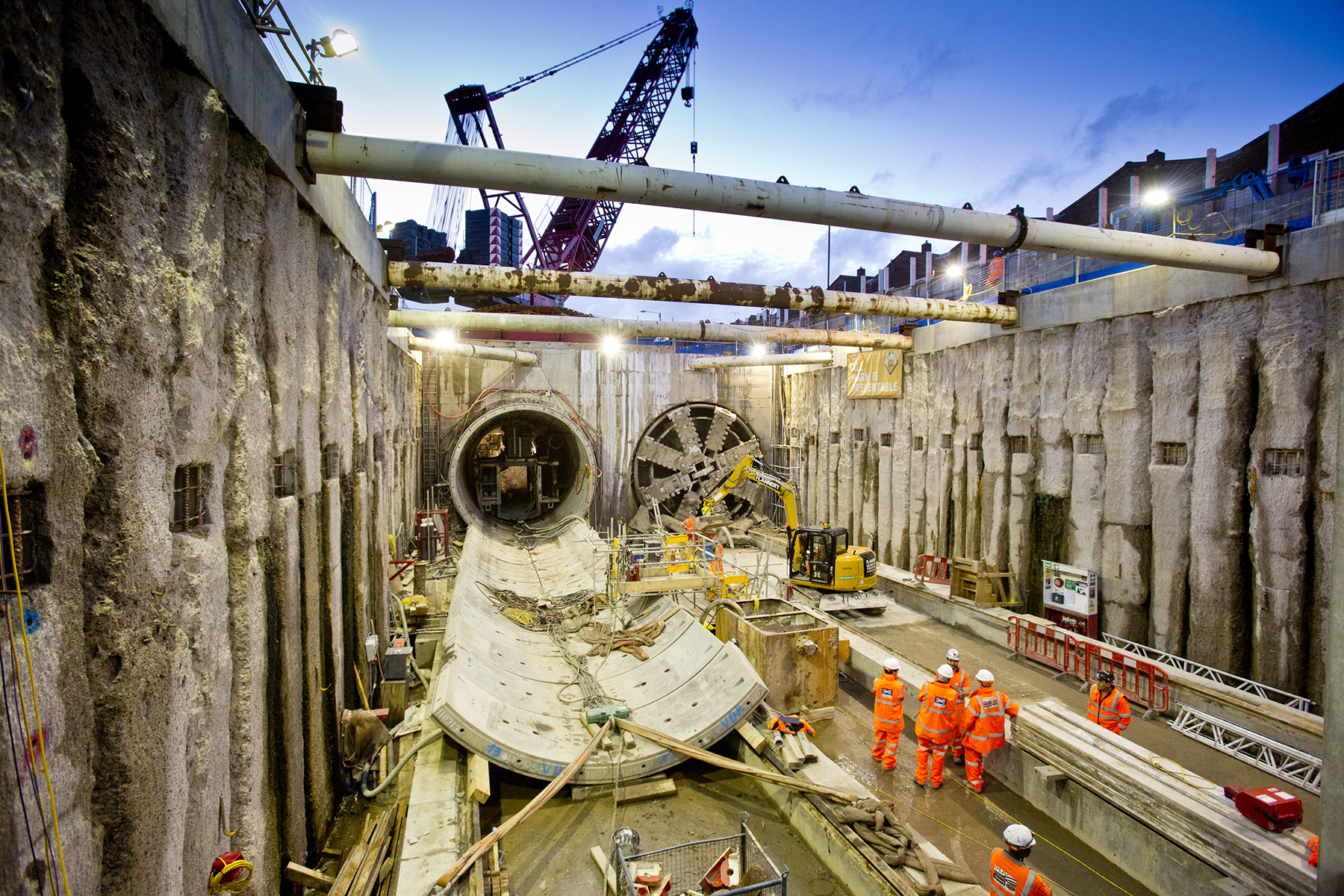 There is planning, of course — and then there is doing. It wasn't until 2008 that the UK parliament passed the Crossrail Hybrid Bill, which not only gave Crossrail Ltd. (the company responsible for the project sponsored by Transport for London) the green light to "build, operate, and maintain" the new line but also designate how heritage issues, including archaeological finds, would be addressed along the way. Jay Carver, lead archaeologist on Crossrail, says that London's long history of archaeological investigation helped inform the plans for what was then the largest infrastructure project in Europe.
"From the very beginning, our local authorities were lobbying during the parliamentary process to ensure that the historic environment, the historic buildings, and the various monuments along the route of the railway would be protected," Carver explains. "And when some of those sites couldn't be protected, the project needed to ensure they would be successfully investigated."
To do so required a detailed strategy long before the project broke ground — and a stalwart champion, well versed in the art and science of archaeology, to work directly with Crossrail Ltd. executives to help guide the project when it encountered areas of historical significance.
"Crossrail put a lot of effort into thinking about how to manage the archaeological finds," says Wild. "They had Jay Carver, a brilliant archaeologist, on the senior team. Right from the very beginning archaeological support was embedded directly in the project, and that allowed us to directly integrate with the other project needs like construction schedule and costs."
Once the project's headline strategy for heritage was developed, Carver says the next step was to get a team of archaeologists to investigate every major construction location in detail. He says he and his team pored over every reference to the locations affected by the planned tunneling. It was necessary to fully understand the entire history of each site in detail — and have a good idea of what they might find here.
"We then used that information to produce a three-dimensional model for all the main stations, portals, and shafts to highlight what we could expect to find," says Carver. "When you are doing this kind of tunneling project, having a 3D model is quite important because a lot of things may be above or below the level of impact. These detailed plans were absolutely essential for us to forecast what we were likely to come across and at what level of excavation we might come across them — and how to best manage it when we did."
Uncovering history
Those models proved to be remarkably accurate — and invaluable to the project as digging started. Wild says this early planning meant that the archaeological team could immediately manage finds in a way that wouldn't derail the progress of the new train line. Wild says the most famous example of this was the discovery of the Bethlem Royal Hospital burial ground, better known as the Bedlam insane asylum, at the Broadgate entrance of the line's Liverpool Street station.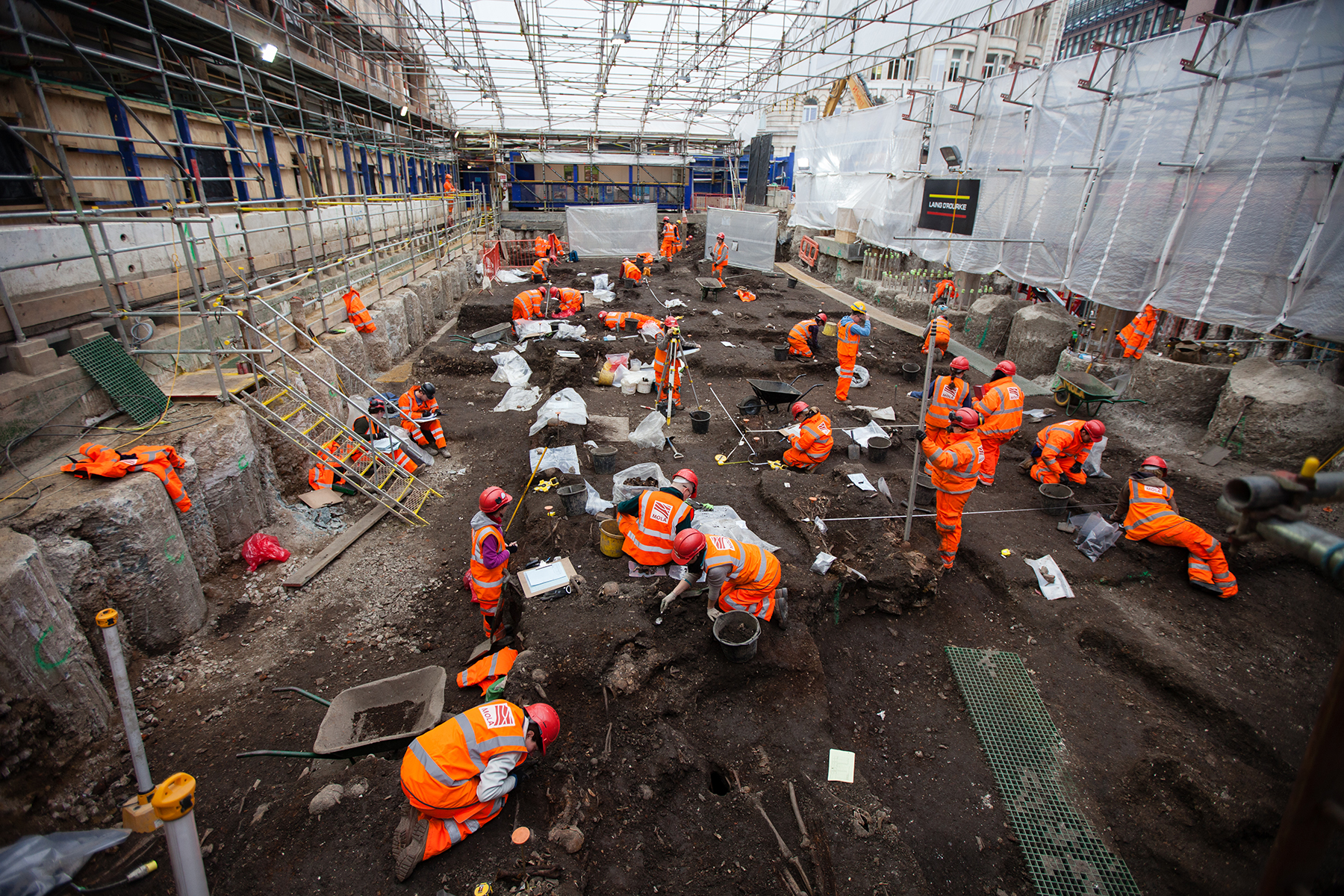 "At 3 to 4 m down, we found a body. For whatever reason, ground-penetrating radar hadn't picked anything up. But the archaeological team knew the burial ground was around there somewhere, and they were ready to intervene immediately," he says. "It really was remarkable. Within a month or two of finding that first set of remains, there were dozens of archaeologists on the site working 24/7 to excavate this huge shaft with teaspoons and brushes to make sure the site was handled appropriately."
Those excavations also uncovered a Roman suburb, complete with a wooden wagon road almost perfectly aligned with the railway ticket hall box at Liverpool Street. Carver says it was one of his favorite finds during the project, as it demonstrated such a lovely "continuity" of travel infrastructure within the city across the centuries.
"We landed straight on this road — and had it in full profile," he says. "We kept finding all these skulls alongside of it in roadside ditches. Five m below street level and it was all preserved below ground. It really was quite amazing."
London legend long held that these skulls were left from roadside executions meant to act as harsh warnings to travelers about what might happen to those who disobeyed the local laws. But, as Carver and his team investigated the matter, they found a different, more natural explanation for these particular roadside detractions.
"We proved that these remains were actually being washed out of a nearby cemetery and ending up as secondary deposits. There's a buried river called the Walbrook nearby, and over time, that water eroded the burial ground, and the bones washed out the side down to the road," he explains. "That answer might not have been as fulfilling as some of the legends that some had put forth — but we were able to contribute something there. Having the chance to really open up that area on a big scale and prove this theory, as well as show how much history can survive below existing buildings, was an amazing experience."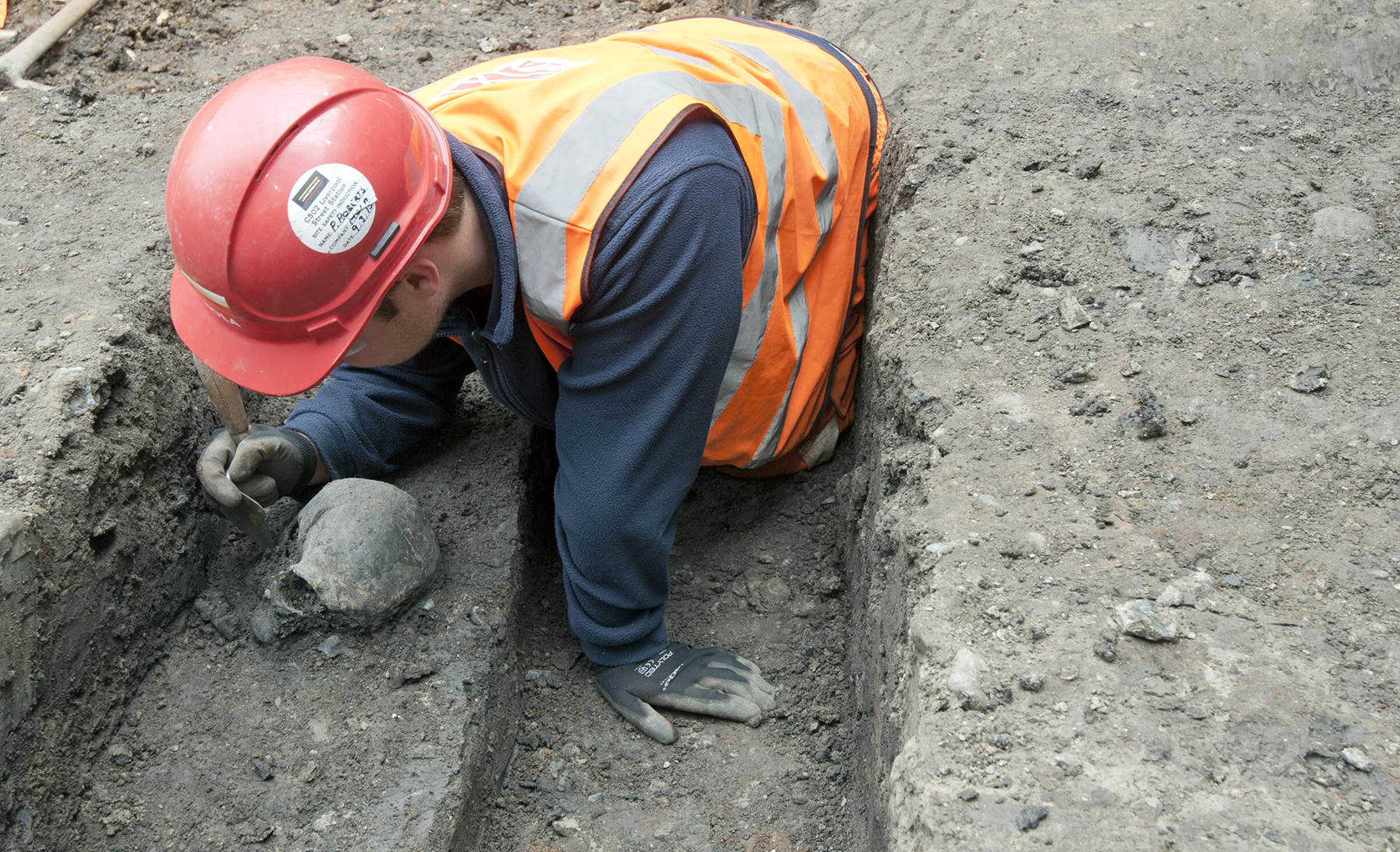 As good as Crossrail's 3D models were, however, there were still surprises in store as the project made its way across the different dig sites. The group uncovered a Great Plague burial site at Charterhouse Square in Farringdon — and while Carver says he and his team had some idea of how deep those graves might be, the exact location of the cemetery was a mystery.
"We kept very close observation on any holes being dug in that area — and eventually, only a very small shaft, about 5 m in diameter, came down onto that burial ground," he says. "Right up until the day we were on-site with an excavator, we weren't quite sure whether we'd come across the plague burial ground or not. But we did — and it turned out to be one of the great finds of the project."
Building an archaeology legacy
While ample attention has been paid to the burial sites excavated during the Crossrail project, the archaeologists found much, much more. In fact, Carver's archaeological team uncovered hundreds of artifacts, ranging from a Tudor bowling ball to a woolly mammoth tusk, representing 8,000 years of history. These items were among those heralded as the project's "oldest and oddest" finds and were exhibited at the Museum of London in 2017.
"The story of Crossrail can't be told without the archaeology," says Wild. "It was central to our mission — intrinsic to what we thought was most valuable in our goals. And I think that's one of the biggest takeaways from the project. We honored the archaeology. It was never just a bolt-on. Crossrail celebrated the fact that this project and those who worked on it are part of a time continuum — we're all just passengers on this planet, and in 300 years, some archaeologists may be uncovering artifacts from this project."
Carver agreed — and he added that what he's most proud of is the fact that the Crossrail project carefully documented everything as team members moved through the project, including the archaeological efforts. Those lessons are published on the Crossrail Learning Legacy website, which anyone can access. In addition, the archaeological team completed its analyses and reporting in record time — within just a few years. It has published all its work, including the 3D models that guided efforts as the team tunneled in central London. A collection of 10 books is available to the public on the Archaeology Data Service website.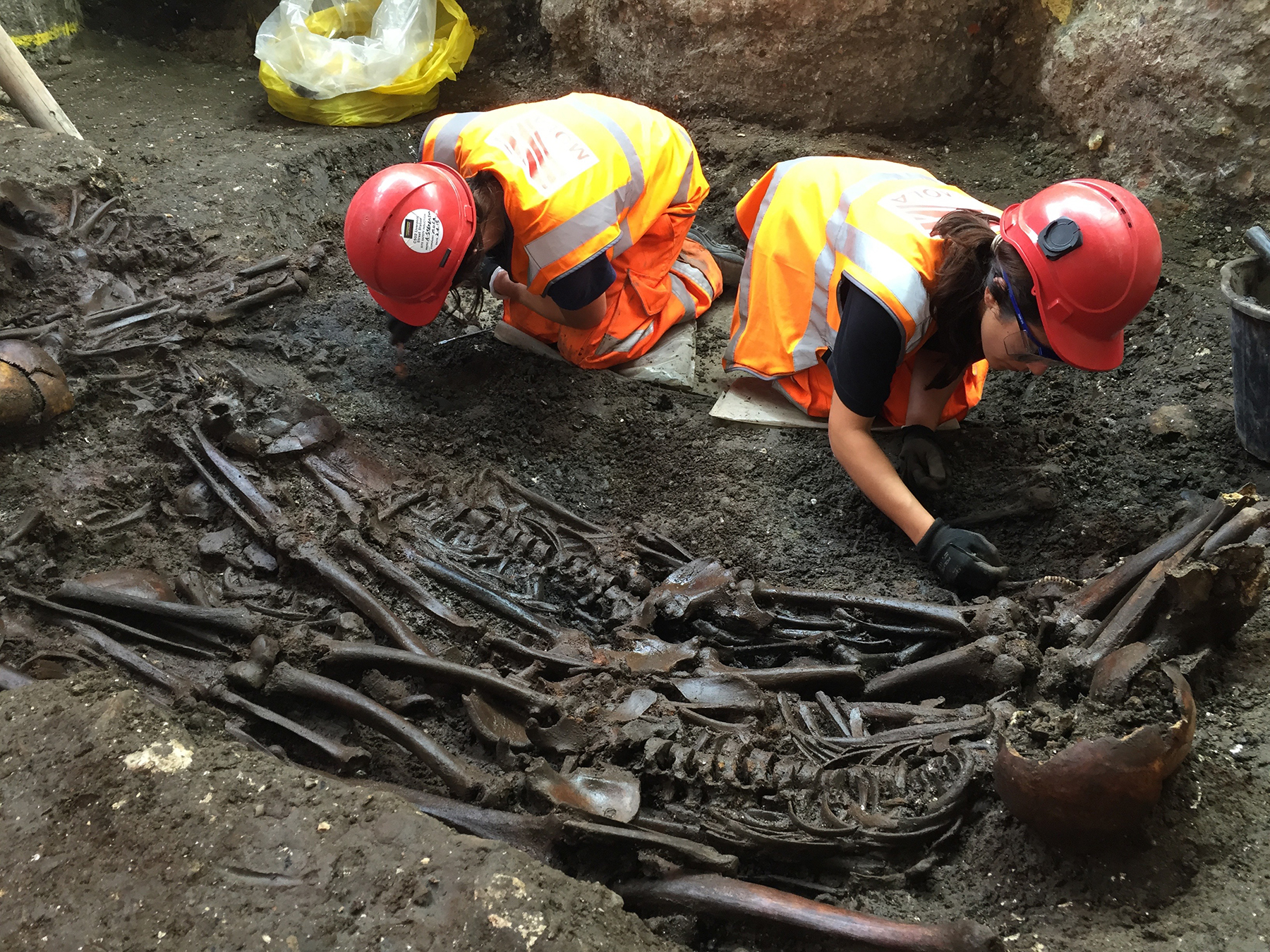 "We've made all of our publications freely available online and made sure it was part of our project budget to make those publications available for posterity," Carver says. "Others can refer to our work and learn from it as well as use the models that we put forward for design, management, and implementation. We hope that others will take those models and adapt them to the local circumstances so they can be more successful with their own infrastructure projects."
Those efforts may be leveraged by engineers and archaeologists sooner rather than later. The Elizabeth line's heir apparent, a north-south rail link called Crossrail 2, is on pause due to lack of funding. But Carver believes it's only a matter of time before someone gets the go-ahead to start tunneling in support of it — and he hopes that those involved can make good use of the materials this team left behind. Wild, who says he's now given over 200 "lessons-learned" presentations after the completion of the Elizabeth line, says he hopes the project's emphasis and investment in archaeology will become the norm for infrastructure projects in London and other cities of historical significance going forward.
"The Elizabeth line has reached the objective it set out to achieve. It's added 10% to public transportation capacity, it's created a railway that's accessible to everybody, and it's halved the journey time across London," he says. "But one of our greatest successes is the way that engineering and archaeology worked together in this agile way. Across the project, when we encountered a new site or some kind of problem, they were able to act on it as a team and resolve it so we could continue with the construction of the Elizabeth line. Given that we are, by creating these infrastructure projects, building history ourselves, it's important that we honor history as we do our work."
This article is published by Civil Engineering Online.