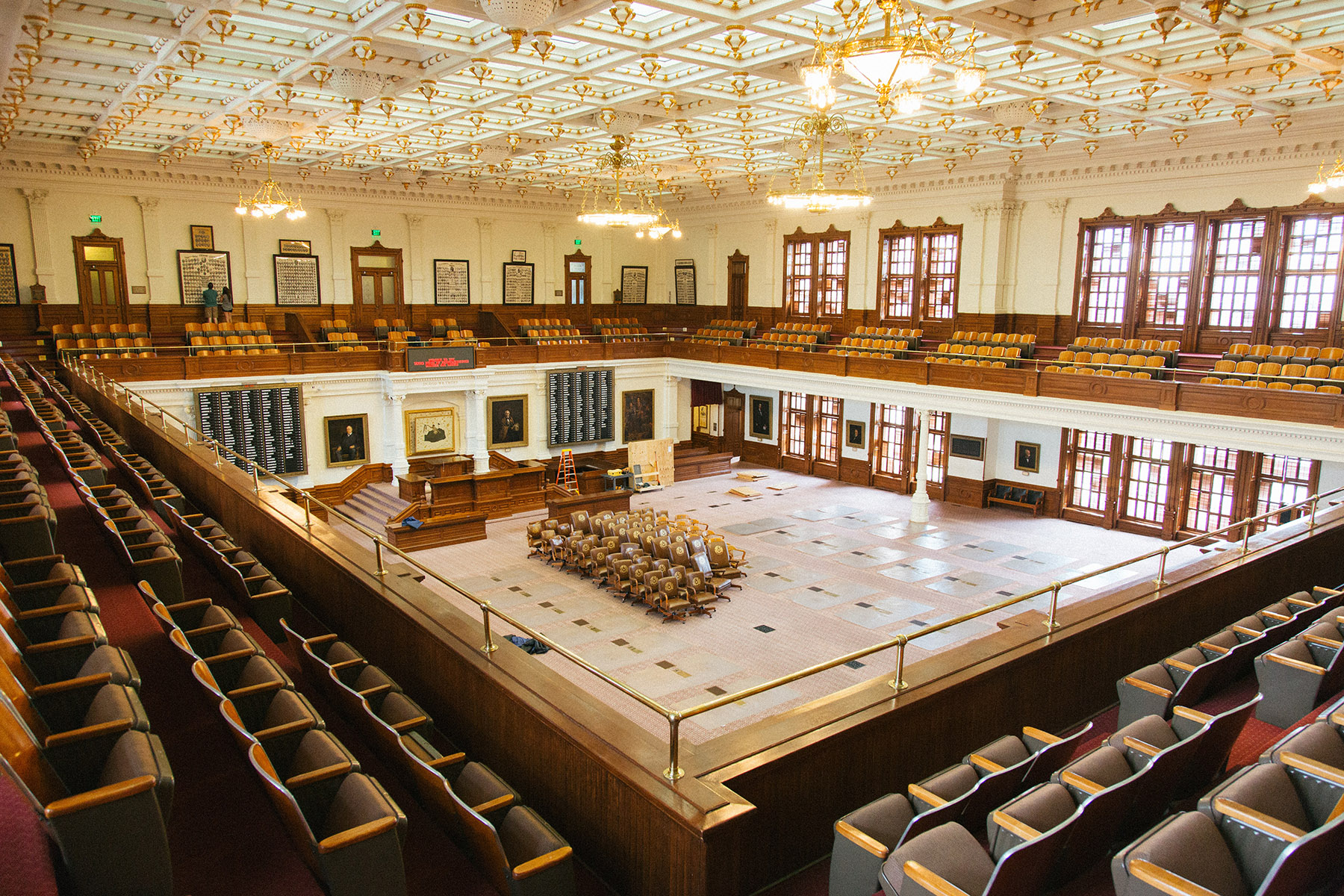 The outlook for federal infrastructure funding remains a bit foggy after former Vice President Joe Biden won the presidential race on Nov. 7. Although Biden campaigned on a pledge to boost infrastructure funding, the possibility of a divided Congress casts some doubt on his ability to increase spending to the levels he would like. That said, congressional leaders of both major parties may opt to boost infrastructure spending as part of efforts to help the economy recover from the COVID-19 pandemic.
Although Democrats will maintain control of the House during the next session of Congress, their majority has been somewhat diminished. Meanwhile, control of the Senate hinges on the outcomes of two runoff elections in Georgia scheduled for Jan. 5. Only one of the two Republican candidates needs to win for the GOP to maintain a razor-thin majority in the Senate. Meanwhile, both Democratic candidates must win if the Democratic party is to retake control of the upper chamber. A Republican-controlled Senate would be expected to pose a major obstacle to some of Biden's more ambitious plans.
Presidential candidate Biden ran on a campaign that included pledges to devote significant sums of federal funding to various sectors of infrastructure, particularly those expected to address climate change. Dubbed Build Back Better, Biden's infrastructure plan envisioned a "national effort aimed at creating the jobs we need to build a modern, sustainable infrastructure now and deliver an equitable clean energy future," according to Biden's campaign website. "Biden will make a $2 trillion accelerated investment, with a plan to deploy those resources over his first term, setting us on an irreversible course to meet the ambitious climate progress that science demands," the website says.


In addition to infrastructure, this spending would be devoted to such areas as power, buildings, housing, agriculture, and conservation. Civil works spending would go toward "rebuilding America's crumbling infrastructure — from roads and bridges to green spaces and water systems to electricity grids and universal broadband — to lay a new foundation for sustainable growth, compete in the global economy, withstand the impacts of climate change, and improve public health, including access to clean air and clean water," according the website. As for transit, Biden's plan calls for providing "high-quality, zero-emissions public transportation options" for "every American city with 100,000 or more residents."
In the realm of energy, the Build Back Better plan aims to achieve a power sector that is free of carbon pollution by 2035. To reduce energy usage, the plan calls for upgrading 4 million buildings and 2 million homes over four years. The plan also envisions driving "dramatic cost reductions in critical clean energy technologies, including battery storage, negative emissions technologies, the next generation of building materials, renewable hydrogen, and advanced nuclear (power generation)."
In many ways, Biden's Build Back Better plan focuses as much on creating jobs as it does on the idea of improving infrastructure. "We need millions of construction, skilled trades, and engineering workers to build a new American infrastructure and clean energy economy," the site states.
Not surprisingly, Democrats on Capitol Hill are delighted by the prospect of a new administration that appears more willing to work with them to fund major infrastructure initiatives. A Biden presidency promises a renewed focus on infrastructure, particularly surface transportation, said Rep. Peter DeFazio, D–Ore., the chair of the House Committee on Transportation and Infrastructure, in a Nov. 8 statement. "Despite all his talking and tweeting about investing in our Nation's crumbling infrastructure, President Donald Trump's most significant contribution to the conversation on infrastructure was turning Infrastructure Week into a running joke," DeFazio said. "As a result, the American people got four years of worsening congestion, increased carbon pollution, and further decline in the state of our roads, bridges, public transit, and more.
"That all changes under a Biden administration," DeFazio said. "The President-elect has made it clear he is ready to work with Congress to deliver results for all Americans with bold investments in infrastructure that help everyone, from large metro areas dealing with unreliable transit and soon to be jam-packed highways to rural communities that suffer from bridges in poor condition and deteriorating roads." DeFazio also noted that he and Biden "share the goals of a robust national rail network and turning the transportation sector — the number one contributor to carbon pollution in the U.S. — into one that is clean, efficient, reliable, and resilient to extreme weather events."
A new administration and Congress present opportunities for infrastructure advocates, including ASCE. In the coming year, the Society's "top priority" in terms of federal legislation will be the "nexus of infrastructure and the economy," says Caroline Sevier, ASCE's director of government relations. Essentially, ASCE would like to see "two tranches" of federal funding aimed at promoting economic recovery and improving the state of the nation's infrastructure, Sevier says.
The first tranche involves emergency funding for transportation agencies hit hard by the economic downturn caused by the COVID-19 pandemic. Congress is expected to pass a broad legislative package to facilitate economic recovery either during the postelection lame-duck session or early during the next session. Any economic recovery bill needs to include significant relief funding for state departments of transportation, transit agencies, and the Airport Improvement Program, Sevier says. "These facets of our infrastructure are really seeing reduced revenues because of the pandemic," she notes.
In July, the American Association of State Highway and Transportation Officials called on Congress to provide $37 billion in federal funding to state DOTs to offset anticipated revenue losses through fiscal year 2024. Absent such funding, state DOTs fear that they will not be able to carry out their core functions effectively, including their capital construction programs. Also in July, the American Public Transportation Association requested $32 billion in emergency funding for public transit agencies hit hard by the pandemic. ASCE supports the calls by AASHTO and APTA for these funding amounts in a federal economic recovery package, Sevier says. But this relief funding is "merely to keep the lights on and cover operating expenses," she notes. "It's not for actual infrastructure improvements."
The second tranche that ASCE will work for involves a significant boost in federal spending for infrastructure, broadly speaking. Unlike the relief funding for state DOTs and transit agencies, this separate funding would be used to improve the condition of infrastructure assets around the country, Sevier says.
Such funding could take the form of a single, broad-based bill focused on infrastructure, or it could result from a series of smaller, more specific legislative actions, such as the reauthorization of the federal surface transportation program. In late September, Congress extended the program for one year, rather than letting it expire on Oct. 1 (see "Yearlong Extension of Surface Transportation Program Prompts Funding Concerns," Civil Engineering, November 2020, pages 10-11).
Passage of the Water Resources Development Act is another key priority for ASCE, Sevier says. The legislation, which authorizes projects and sets policy mainly for the U.S. Army Corps of Engineers, is typically passed by Congress every two years. At press time in mid-November, the full Senate had yet to take up its version of the WRDA bill. The House passed its WRDA bill in July (see "House Passes $10-Billion Water Resources Development Act, Focus Turns to Senate," Civil Engineering, September 2020, pages 12-13).
"As of right now, we're still focused on trying to get (WRDA) finalized before the end of the calendar year," Sevier says. "Hopefully that doesn't bleed into next year, but if it does, that would be another top priority."
This article first appeared in the December 2020 issue of Civil Engineering as "Biden Win, Senate Uncertainty Spell Mixed Bag for Infrastructure."