Edited by Margaret M. Mitchell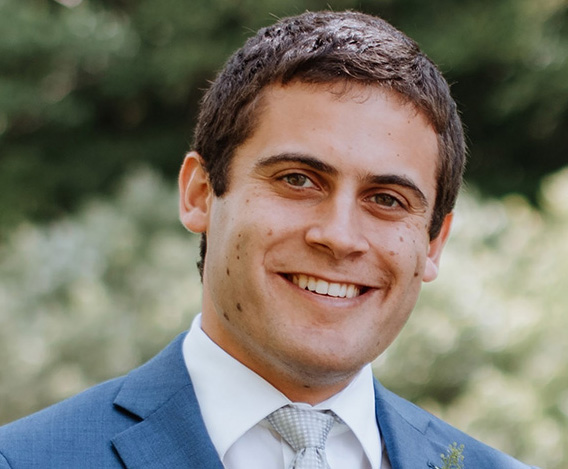 Tim D'Agostino, P.E., ENV SP, M.ASCE, works on a wide variety of projects as a senior civil engineer at P.W. Grosser Consulting, an engineering and environmental services firm headquartered in Bohemia, New York.
He credits his success to perseverance, the help of mentors, and a healthy dose of curiosity.
What does your job as senior civil engineer at PWGC entail? How does it differ from your previous positions?
I work on a wide breadth of projects at PWGC. As a senior engineer, I wear many different hats. I'm a designer and help prepare drawings, specifications, calculations, and reports for municipal, commercial, and institutional clients. I am also involved in the permitting and regulatory aspects of projects. I prepare proposals and cost estimates for new projects and communicate with clients.
I also perform inspections, construction management, and project management. Lastly, my role also involves helping mentor and train younger staff. I enjoy the variety of tasks and teams I work with each day.
Compared to my past jobs and internship experiences, I have greater responsibility and have been able to experience all aspects of projects from start to finish in my current position. PWGC has also exposed me to different civil engineering disciplines. Here, I have worked on projects ranging from water supply to site investigations, resiliency, chemical control and instrumentation, stormwater, aviation, wastewater, geotechnical, and even grant writing!
What personal traits or characteristics do you believe helped you be selected for this new position?
Curiosity has certainly played a big role in helping me get hired and thrive in my new position. I love learning, and my interest in understanding how equipment and systems function was what first steered me toward engineering. Engineers must continue to learn and gain new skills in order to help our clients and the public. I've found that my desire to learn and help others has in turn helped me in my own career.
What do you hope to accomplish in this position?
I strive to protect and restore the environment and help my neighbors and larger community through my role as an engineer. Engineers serve the public, which is a big responsibility, but it also makes the work tremendously meaningful. I also want to pass on what I have learned and encourage young engineers and students to pursue careers in this field. Engineering is a collaborative field, and the world needs many more engineers.
What advice would you give to those young engineers who would seek positions similar to yours?
Go for it and don't give up! The engineering curriculum in school can be very challenging, and there will likely be classes in which you struggle. This was part of the learning process for me, and I found it very helpful to learn from my classmates in addition to my teachers. Finding mentors, such as upperclassmen who had gone through the same experiences recently, was also a big help.
After graduating and starting your first engineering job, it can be daunting when you realize how much more there is to learn. However, being curious, asking questions, and working with others all make the process easier.
How have your many leadership roles helped you in your current position?
I've been fortunate to serve in several capacities within the Long Island Branch. I first started in the LIB Younger Member Committee, and I still remain involved as one of the YMC past president advisers and as the student chapter outreach chair. Previously, I served as the membership chair for the LIB, and last year I was the director of communications.
Most recently, I began serving as a practitioner adviser for a local college chapter, and I was elected to serve as LIB treasurer for the 2022-23 term. This year I am also serving on the Met Section's Government Relations Committee.
All these roles have been tremendously beneficial, as I've gained leadership skills and have furthered my understanding of engineering. The technical side of engineering is extremely important, and I've learned about new projects and technologies through the technical seminars hosted by the branch.
However, the friends I've made are just as important, and my involvement with the LIB has been crucial to my growth as an engineer. I highly recommend becoming involved with local ASCE branches and sections. The experiences and growth have been invaluable, and I know other engineers involved with ASCE feel the same way.
What roles have mentors and advisers played in your achievements?
The connections I have made in the engineering community have been key to my achievements. Mentors in school, work, and general life have helped guide my development and have shared their own experiences for my benefit. Everything is easier when you have someone, or several people, looking out for you and showing you the ropes.
As a young engineer, there is much to learn and significant on-the-job training. The lessons run the gamut, from technical design considerations to project management to working with the public and other stakeholders. Having co-workers who generously take time to teach you makes a tremendous difference in your development as a young engineer. I've been extremely fortunate to have many such people in my life.
You're also a mentor. What do you find most fulfilling about the experience?
It is a lot of fun and very rewarding! I've mentored through formal programs as well as informally through informational interviews with students and conversations with younger staff. In both cases, I've gained new perspectives and have been given an opportunity to use my past experiences to help guide and advise others. My experiences have led to new friendships, and I've consistently found that I also learn from the person I am mentoring.
Helping others reach their goals is very satisfying, and it is gratifying to see someone I've helped be successful!
Where do you see the civil engineering profession heading in the next five years?
It is a very exciting time to be a civil engineer. Technology continues to advance, and we are facing numerous infrastructure challenges. This past year, I served on the ASCE committee that prepared the 2022 Report Card for New York's Infrastructure, and the experience reinforced the importance of strategically and wisely investing in our communities. Infrastructure impacts our lives, and I think the need to continue to invest in it will become even more important.
It will continue to be crucial that our designs are sustainable and resilient and that they incorporate input from the people they will serve. I'm certain that the civil engineering profession will be essential to addressing the challenges we face in the near future and beyond.
What is your dream project?
My dream projects involve working to provide clean drinking water to communities that currently do not have access to safe and reliable water. Access to clean drinking water is something we tend to take for granted. With just the turn of a sink faucet, we have clean water at any moment of the day.
People also tend to be surprised that there are communities in the U.S. where access to consistent and clean water does not exist. Access to reliable clean water is fundamental for public health, education, economics and business creation, and quality of life, so projects like these are some of the most impactful work civil engineers perform around the world.
What is one item that you can share from your personal bucket list?
I love to travel, and I enjoy the outdoors and being near the water. There are many places I would like to visit. It is difficult to name just one place, but I would really like to hike and kayak in Alaska. I have never been there, but the pictures I've seen are stunning.
What would you like to be remembered for as a civil engineer?
I hope to be remembered as an engineer who used his talents to help others. At the end of my career, I would like my efforts to have contributed to restoring and protecting the environment, improving the quality of life for the public, and inspiring others to pursue their dreams. I'm grateful that civil engineering provides many avenues to work toward these goals.
Ultimately, I hope to use the opportunities I have in my career and my life to make the world a better place for future generations.
Margaret M. Mitchell is the editor in chief of Civil Engineering print magazine.

This article first appeared in the November/December 2022 issue of Civil Engineering as "Stay Curious and Keep Learning."