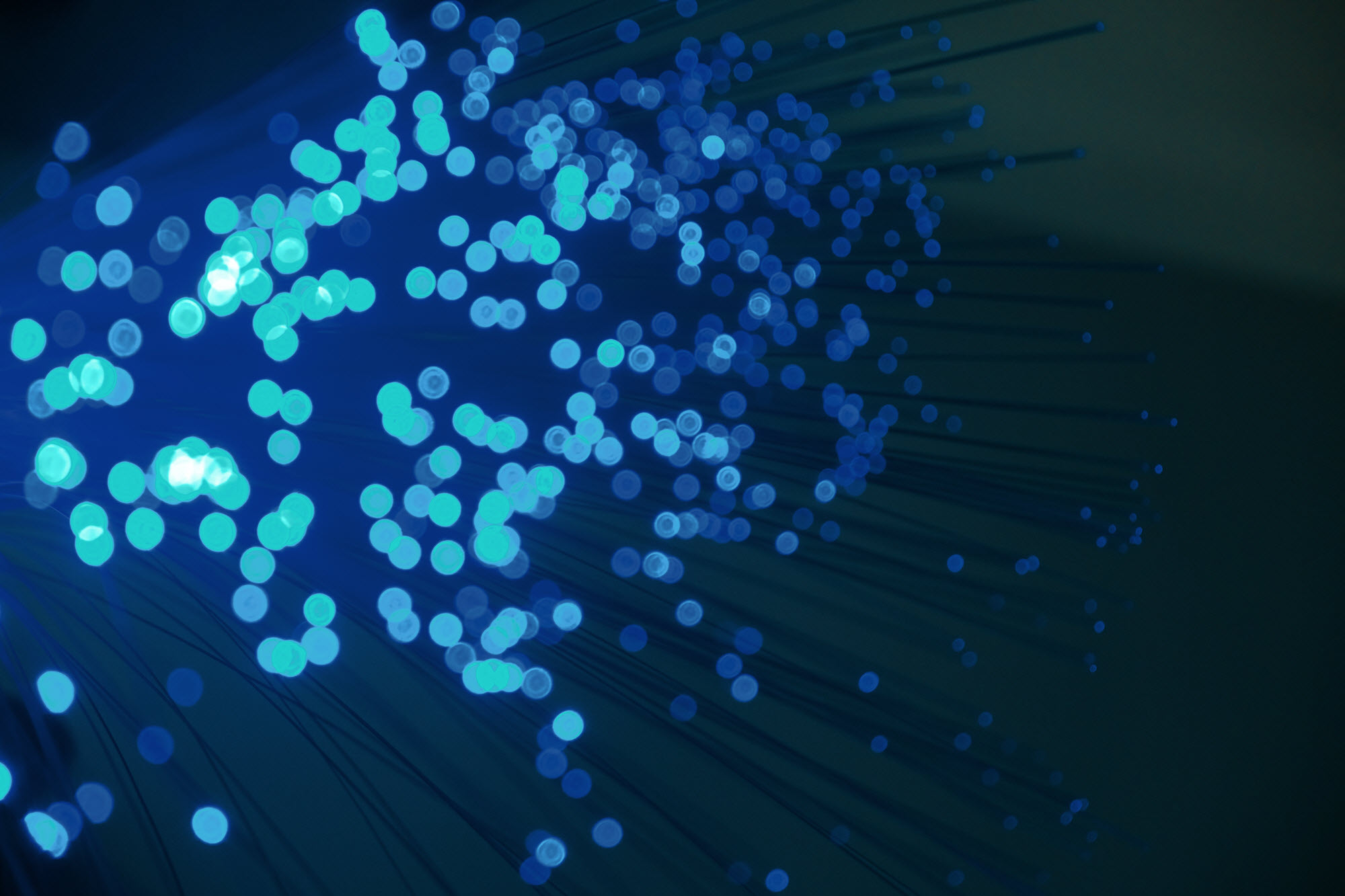 It's telling that this spring's release of the ASCE Report Card for America's Infrastructure highlighted broadband for the first time.
Clearly, the relationship between broadband and civil engineering is only growing, while any conversations about infrastructure and communities must consider that community's access to high-speed internet.
Civil Engineering Source asked several ASCE members to share their perspectives about how civil engineers can help bridge the country's broadband divide.
How can civil engineers best help bridge the broadband divide in the United States?
Mikhail Chester
Ph.D., A.M.ASCE
Director of the Metis Center for Infrastructure and Sustainable Engineering at Arizona State University
"Instead of thinking about broadband as a type of infrastructure that we as civil engineers need to be more proactive in deploying, we must recognize that broadband as technologies for accessing information must be central to everything we do going forward, like sustainability and resilience.
"As we watch technological capabilities accelerate and data being harnessed to provide remarkable new insights, those without broadband will be disenfranchised in a world where access to information will affect health outcomes, employment, and access to wealth and resources, to name a few.
"Broadband is not simply high-speed internet access but a suite of technologies – including coaxial, fiber, and satellite data streams managed by software – increasingly integrated into our legacy systems. Put simply, our legacy infrastructure systems are increasingly becoming information conduits and part of broadband networks. The sooner we recognize this the better. Cyber-infrastructure represents remarkable new opportunities, but also vulnerabilities (e.g., cyberattacks).
"Civil engineers must recognize the changing nature of our systems. We must develop leadership capabilities for cyber-infrastructure technologies and systems, including how to protect ourselves against cyberattacks and cyberwarfare. This will require a shift in what civil engineers are and do. But if we are able to make this shift, then we'll be at the leadership forefront for the future, a discipline that is able to provide and manage backbone cyber-infrastructure. In doing so, we'll be uniquely positioned to lead the deployment of broadband and emerging technologies towards the greater good."
Dennis D. Truax
Ph.D., P.E., BCEE, D.WRE, F.ASCE
ASCE 2021 president-elect; White Endowed Chair, director, and professor (Retired), Rula School of Civil and Environmental Engineering, Mississippi State University
"The broadband divide exists in every single state, from rural areas to urban communities. It is an issue for demographic groups of all races, levels of education, and economic standings. It is estimated that 10% of U.S. households can't access high-speed internet if any internet. Further, an additional 10% rely on cellphones for web connectivity. However, it isn't just access at stake in bridging the broadband ravine in this county. Many lack suitable equipment, financial resources, or skills to use this increasingly fundamental part of our lives.
"As civil engineers, we are responsible for the health, safety, and welfare of the public. Much like transportation, public health, and other civil systems, it is our challenge to promote broadband for all as an essential component of the U.S. infrastructure system. In addition, we must look for opportunities to incorporate modern broadband support in our projects, when appropriate, by trying to build the right infrastructure system, not just build the infrastructure system right.
"Lastly, we must consider justice, equity, diversity, and inclusion as we create the new communication foundations. Many aspects of daily life are moving online, including news, shopping, security, and communications. Race, income, and location must be considered if the 21st-century internet system is going to provide equitable access for all seeking opportunities in education, employment, entertainment, finance, and the other important 'quality of life' components derived from access to a robust broadband community."
Dana Al-Qadi
D.Eng, P.E., A.M.ASCE
Strategy and growth, transportation electrification, and decarbonization, AECOM, Chicago
"History has shown us that a lack of community investment can have negative impacts for generations. In the 1930s, a practice called redlining classified specific neighborhoods, particularly those populated by minorities, as 'risky' places to provide home loans. Decades later, the impacts of such discriminatory practices are still felt with people living in neighborhoods that were subject to redlining more likely to experience shorter lifespans, higher rates of poverty, higher rates of chronic diseases, and lower levels of employment due to decades of disinvestment.
"Today, many of those same communities lack access to reliable internet service with more than a third of the U.S. population without internet at broadband speeds. Mitigating the 'broadband divide,' the gap between those who have adequate internet service and those who don't, should be a priority for civil engineers. The lack of reliable internet pushes many essential services out of reach. This is especially critical in our post-COVID world. Examples of such services include telehealth, online learning, vaccine signups, voter registration, and remote-work opportunities.
"Investing in infrastructure to support broadband is an essential element of overcoming the broadband divide. However, infrastructure alone is not enough to increase adoption and beneficial use. Affordability, access, and digital proficiency are all supplemental considerations that can determine whether communities feel prepared to take advantage of broadband.
"As civil engineers, many of us find ourselves on projects with an increasing role for technology and connectivity. Everything from electric-vehicle-charging stations to flooding sensors now has a digital component. We should work to ensure that any digital components of our work are inclusive and accessible. All projects should be evaluated to determine the role of broadband access in the effort.
"These considerations should be done at the earliest stages of project planning, and account for existing policy frameworks that many states have developed for broadband programs. Existing conditions assessments should identify whether a particular effort is eligible for funding to support broadband deployment in unserved/underserved areas through grant programs or whether partnerships can be built to advance broadband access. This can also include providing digital literacy materials for projects that impact communities.
"While we may think some of our infrastructure projects are not directly connected to broadband issues, projections show that without closing this divide, many workers, particularly minority and low income populations, could be locked out of a broad range of employment opportunities by as soon as 2045. Building a better world requires equitable internet access and creative engineering approaches to infrastructure to do so.
"Civil engineers can play a vital role in addressing the broadband divide through holistic infrastructure efforts. Without equitable internet access and creative engineering approaches to infrastructure, vulnerable populations will be unable to access critical services, further exacerbating existing inequities within these communities and limiting their opportunities for growth."
Read the Civil Engineering magazine article about the quest to extend broadband access across communities in Los Angeles and more from the "Equity and infrastructure: How infrastructure influences social equity" series.