Today marks one year since then-Society president Dennis Truax represented ASCE at the White House Rose Garden for President Biden's signing of the Infrastructure Investment and Jobs Act into law.
There is no doubt that the $1.2 trillion Bipartisan Infrastructure Law marked a historic investment, and one called for by the Report Card for America's Infrastructure and ASCE members' decades-long infrastructure advocacy push.
So – now one year in – how has that investment taken shape and changed the civil engineering industry?
ASCE created the Infrastructure Investment and Jobs Act Implementation Resource Center for members to access funding opportunities and updates about new grants and projects. ASCE also launched a new interactive Bipartisan Infrastructure Law Project Map that tracks where IIJA-funded projects are planned and underway.
And Civil Engineering Source recently checked in with three civil engineering leaders – one from the public sector, one from the private sector, and one from academia – to get their take on how, one year since it was signed into law, the IIJA has changed the profession.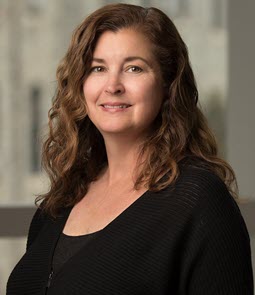 Andrea L. Welker, Ph.D., P.E., F.ASCE
Dean, School of Engineering, The College of New Jersey
"I would say the biggest change we have seen from an academic point of view is that our students are being hired like crazy. There is such a strong need for civil engineering graduates to do the work. We anticipate that eventually, we will see more funding available for civil engineering research. We think we may be seeing more students interested in civil engineering as a major, but the picture is muddied by COVID enrollments, so we can't be sure if we are just seeing a COVID rebound or an uptick due to renewed interest in infrastructure-related majors."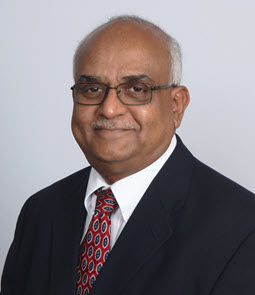 K.N. (Guna) Gunalan, Ph.D., P.E., D.GE, F.ASCE, Pres.20.ASCE, NAC
Senior vice president, AECOM
"Short answer is 'not a whole lot!' However, I should explain that the process of submitting an application to receive monies has been slow. The consultant communities are busy, engaged in assisting agencies prepare the applications. It takes time to procure projects. So we will see the true impact in maybe another year or perhaps sooner in some parts of the country where agencies have the resources and are better prepared than others.
"In any case, we are grateful that our leaders have finally come through with the much-needed investment that will definitely have an impact on our quality of life in the long run."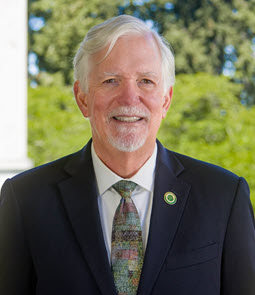 Roger Millar, P.E., F.AICP, F.ASCE
Secretary of Transportation, State of Washington
"I think the bipartisan infrastructure law is a significant piece of legislation and a good down payment by Congress and the Biden administration toward addressing the nation's infrastructure needs.
"Here in Washington state, the increase in formula funding was about $1.7 billion, which was certainly great to see. In Washington, approximately 41% of federal funding is suballocated to local jurisdictions. This means about $200 million a year in additional funding to WSDOT, and our budget is $4.2 billion a year. The state legislature passed a significant transportation revenue package last year, so federal money comprises 15% of our transportation budget. Now, in other states federal money can be half the budget or more, and in those states the increase made a bigger difference. The impact varies around the country.
"That it came to the states in formula tranches means each state can essentially use the money as they see fit within the constraints in the law. Some states are using the money in ways more consistent with the administration's values and goals; other states aren't. And the law provides for that flexibility.
"I am concerned about delivery. When I look at getting this done, I'm concerned about having enough people at the DOT, adequate workforce in the consulting ranks, and adequate workforce in the construction industry.
"The other thing I see is a constant – and I think appropriate – push and pull between policy objectives and program delivery. Congress wants to see the money spent, the president wants to see the money spent, the governor wants to see the money spent, we all want to see the money invested.
"And we spend most of our federal money here in Washington state on 'state of good repair,' which is very well understood and relatively easy to do. But spending money on some of the new programs has been more difficult as USDOT works to establish the new programs and states work to invest the funding on eligible projects. The money was appropriated by Congress, but the rules aren't in place yet to actually spend it, so states around the country have been transferring money into established programs to get money spent before the end of the fiscal year. And the champions of new programs don't want to see the money spent somewhere else; they want to see it spent on their programs. They are concerned. So that's a push and pull that you're going to see with this kind of thing while the new programs get established.
"But all in all, I'm happy one year in. I think Secretary [of Transportation] Pete [Buttigieg] has been an outstanding spokesperson for the agency and IIJA, and the DOT team has done a really good job of implementation so far."
Explore ASCE's new interactive Bipartisan Infrastructure Law Map.