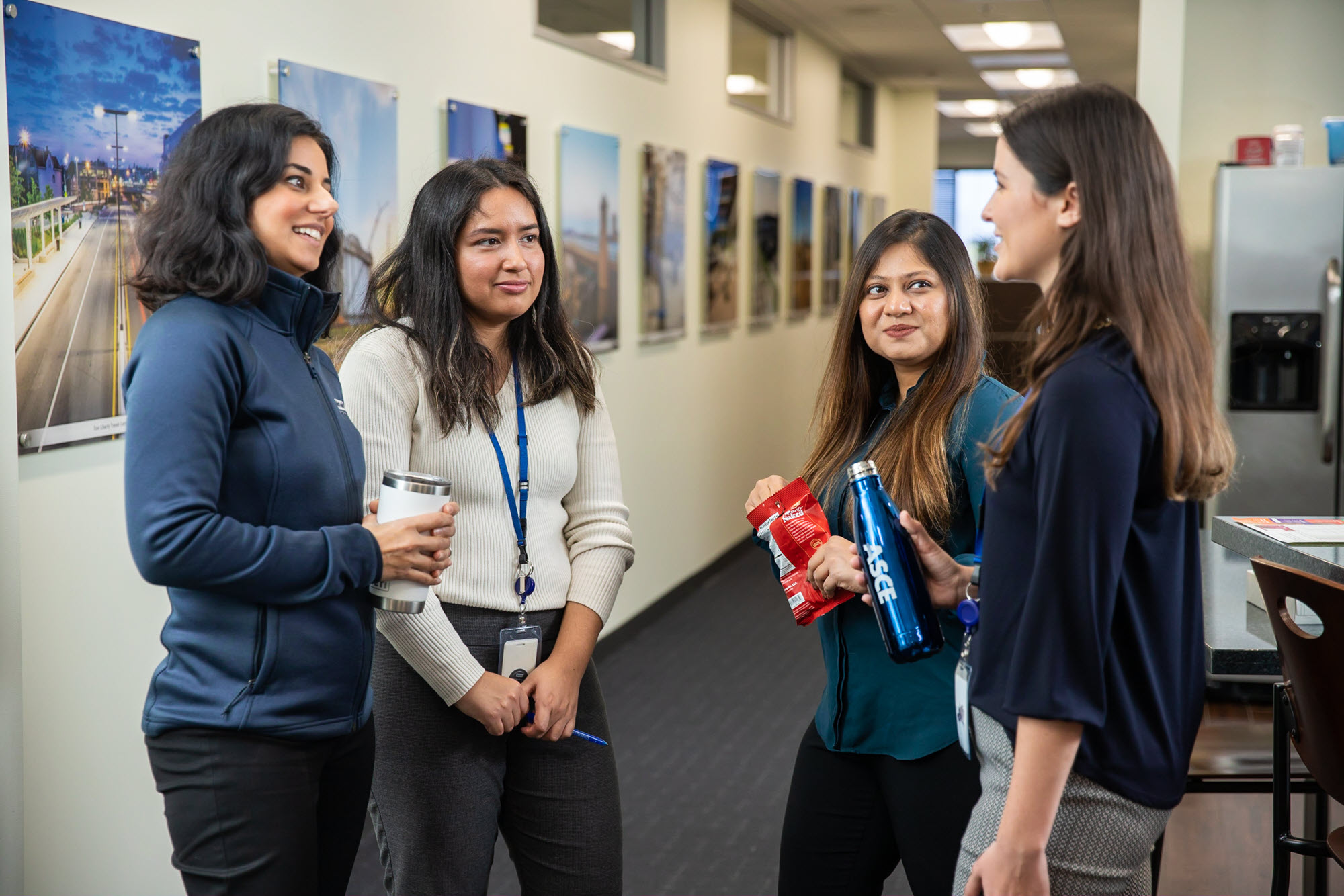 This spring, Civil Engineering magazine explored the civil engineering industry's labor shortage with an in-depth article about why firms are struggling to hire and retain the skilled workers they need for all the work created by the 2021 bipartisan infrastructure law.
Also in May, ASCE partnered with the National Governors Association for a one-day workshop of practitioners identifying approaches civil engineering leaders can take to address workforce shortages in both the public and private sectors.
A new report – "Strategies to Address Engineering Workforce Challenges" – highlighting recommendations from that workshop is available; and ASCE and NGA also are co-hosting a webinar, "Solving Our Workforce Woes," at 2 p.m. EDT, Wednesday, Sept. 6.
"We can't fully realize the historic infrastructure investment ASCE and civil engineers have asked for if our industry doesn't have the workforce needed to actually carry out the work," said Jennifer Sloan Ziegler, Ph.D., P.E., ENV SP, M.ASCE, an environmental senior project manager for Neel-Schaffer in Jackson, Mississippi, and one of the ASCE leaders who contributed to the workshop.
"This means that upgrades, retrofits, and other vital works will not be undertaken or will be delayed, which is troubling, especially as delays usually result in additional needs."
The workshop group developed two key sets of recommendations:
Short-term recruitment and retention strategies.
Long-term education and industry advancement strategies.
The group's takeaways ranged from perks and benefits to improve the civil engineer's overall quality of life to expanding the pipeline by removing various barriers to entry.
For Sloan Ziegler, who spoke eloquently earlier this year about the quiet quitting trend, fixing the civil engineering workforce starts with short-term – if not immediate – timelines.
"I think the biggest impact we can make is in retention of our existing workforce and helping to reengage and recruit individuals who have left the civil engineering profession," Sloan Ziegler said. "As a woman and a mom, the two recommendations that stand out the most are 'Incorporating caregiving needs into workplace programming and culture,' and 'Supporting employees on the sidelines with flexible career reentry tools.'
"Our profession is seeing women – both licensed and not – leaving at an alarming rate. While other engineering and science professions are seeing increases in females, the civil engineering profession is essentially stagnant, even though we've experienced an increase in the percentage of women earning undergraduate civil engineering degrees.
"If we can't find productive, sustainable ways to actively engage and reengage women as well as Black, Indigenous, and people of color in our profession, I don't think we will ever solve the workforce gap problem."
Read the full report.
Register to attend the webinar.