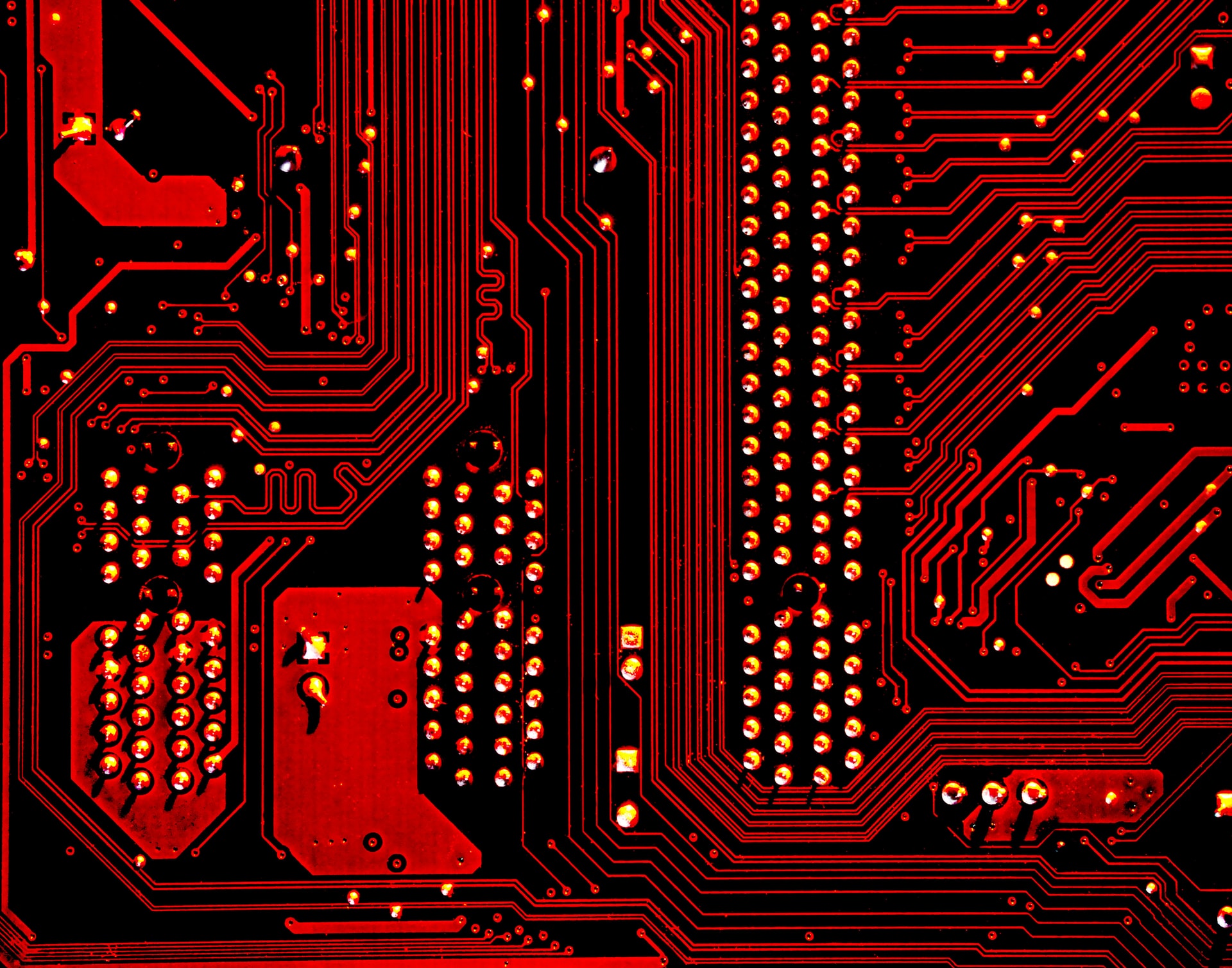 With the White House and congressional leaders of both major parties engaged in extensive negotiations on a major infrastructure funding package, a new coalition has been formed to promote greater use of digital technologies in the United States. Such technologies improve and streamline the processes of planning, designing, constructing, operating, and maintaining infrastructure.
Announced earlier this year, the Coalition for Smarter Infrastructure Investments was founded by Bentley Systems, a software development company; Greenroads International, a nonprofit corporation that promotes sustainability in transportation; HaulHub Technologies, a provider of digital construction management solutions; HeadLight, which offers visual-based inspection technology; and Mott MacDonald, a global engineering, management, and consultancy firm.
The CSII was formed to lobby Congress to advocate for the adoption or promotion of digital technologies within the sectors dedicated to the design, construction, operation, and maintenance of infrastructure.
The coalition is "asking Congress to adopt or incentivize the use of proven digital technologies that help build and maintain infrastructure in a more transparent, efficient, timely, and sustainable way," according to a March 23 news release from the CSII. To this end, the coalition has retained the law firm Akin Gump Strauss Hauer & Feld LLP.
Potential vehicles for incorporating the coalition's priorities include the Biden administration's proposed American Jobs Plan, the surface transportation bill, and the next Water Resources Development Act, according to the release.
"We're thrilled that Washington is finally focused on infrastructure and increasing much-needed investment levels," said Si Katara, the co-founder and president of HeadLight, in the news release. "With increased funding, it's more important than ever to modernize how we design, build, and manage infrastructure so that each dollar we invest goes further."
Improving outcomes
Broadly speaking, the coalition aims to further the adoption and use of advanced digital technologies "that have been proven to improve infrastructure outcomes, such as lowering cost, reducing schedules, and improving safety," says David McKenney, a Bentley vice president. What is more, these technologies can result in such other outcomes "as lowering emissions, improving equity, and improving the resilience of our infrastructure to extreme weather events," McKenney says.
"We're focused generally on the broad integration of digital technologies across the infrastructure life cycle to support planning, to support project delivery, operations, and maintenance," says Michael Salvato, A.M.ASCE, the vice president of infrastructure advisory services at Mott MacDonald. "We're talking about widely accepted practices such as (building information modeling), digital engineering, digital asset management, the use of digital twins, and ultimately helping build smart infrastructure — or cyber-physical infrastructure — as some people call it."
Digital twin technology, in which a virtual model is constructed of a physical asset or process and used to simulate the performance of that asset under various conditions, offers multiple potential benefits, McKenney notes.
"We can use computer simulations to simulate what happens to real assets in the event of extreme weather events, floods, natural disasters, earthquakes, etc.," McKenney says. When combined with the use of drones to take thousands of pictures, the same process also can facilitate the digital inspection of bridges and other difficult-to-access assets, obviating the need for people to conduct potentially dangerous inspection practices, he explains.
Artificial intelligence and the analytical process commonly referred to as "big data" offer methods by which engineers and others can study infrastructure projects in more detail than had been possible in the past, McKenney says.
Such methods are particularly effective when used as part of the planning process, McKenney notes. For example, artificial intelligence and big data may be used to anticipate and understand travel demand in advance of a planned transportation project. Meanwhile, the same methods also can be used to "predict the equity impact amongst different design options," he says. He cites a case in which they were used to analyze the extent to which a proposed highway design affected air quality and air pollution in Oakland, California. In another instance, the technologies were employed "to understand how changes to toll prices would affect low-income communities in San Diego," he says.
Finally, digital technologies can improve community participation during infrastructure projects' planning and review phases, leading to better outcomes. For example, project modeling and simulations, including the use of augmented reality technology, can help individuals better visualize and understand a planned project, Salvato notes. "These technologies can encourage broad participation in a democratic process," he says.
Obstacles to be overcome
If such technologies offer so many benefits, why haven't they been adopted more widely in the United States? "Construction is considered one of the least digitized sectors of the economy," Salvato says. "Over time, the sector has struggled and is struggling to adopt technologies for the use of planning and operations of our systems."
Part of the problem stems from the "highly fragmented" nature of the infrastructure sector, Salvato says. "It's typically in the hands of traditional engineers, and they're working within stable organizations with long-established practices," he notes. Moreover, "traditional procurement modes tend to inhibit" the use of innovative system approaches that focus on the whole-life value of a project, Salvato says. Instead, these procurement practices typically are "much more in favor of upfront, low-cost solutions," he says.
More broadly, the U.S. infrastructure sector has yet to focus on making "systemic improvements to industry outcomes," Salvato says. In part, this shortcoming reflects the fact that industry participants tend to focus mainly on construction, rather than adopting a "more systemic perspective" regarding the operation and maintenance of infrastructure assets, he says. "That's happening in other parts of the world." Particularly in Europe, Australia, China, and Singapore, "people are thinking of infrastructure as complex systems or systems of systems and bringing systems thinking and system engineering approaches to the problem, rather than simply traditional engineering practices," Salvato notes.
Offering incentives
To help further the adoption of digital technologies within the infrastructure sector, the coalition is "asking Congress to provide additional funds and incentive programs to government agencies that are struggling to adopt these technologies," McKenney says. To this end, the CSII is advocating the creation of "incentive-based funding programs" that encourage government agencies to participate without having to compete with each other for limited funds. "We've seen that to be a barrier in the past," he says.
Funding alone is not the solution, McKenney says. "There also need to be programs to encourage the sharing of information between these agencies," he notes. This is so everyone can learn what's working, what the challenges are, and how others overcome them, he explains. In this way, agencies are "not reinventing the wheel when they deploy" digital technologies, McKenney says. In addition, programs are needed to help agencies train their workforces to acquire the skills needed to use such technologies. "We have to address the 'people issue,'" he notes.
More broadly, the coalition wants Congress to promote greater adoption of national and international standards pertaining to asset management, BIM, geographic information systems, project management, and risk management, Salvato says. "These standards enable interoperability and the use of information technologies," he says. Congress should set goals for publicly financed infrastructure projects "to meet certain levels of maturity as measured by those standards," Salvato says. "What they need to do is encourage wide adoption of generally accepted practices that are happening all over the world."
The time is now
Given the potential benefits to be gained from digital technologies in the infrastructure sector, Congress must act to promote their adoption, Salvato says. "These types of operational efficiencies at the enterprise scale really are game-changing," he says. "You're talking about potentially a 20% reduction in cost while improving the overall outcomes. Those are pretty substantial changes in the formula around the value of infrastructure and the infrastructure services in the community."
McKenney agrees. "We think this is a once-in-a-generation opportunity," he says. With U.S. lawmakers poised to boost federal infrastructure spending significantly, McKenney likens the current situation to the creation of the Interstate Highway System several decades ago. "A lot of our infrastructure organizations are still working based on that paradigm, but today's needs are very different," he says.
Such needs, McKenney notes, include the "focus on safety and resilience to extreme weather events, the focus on equity and ensuring that everyone in all types of communities benefit from our infrastructure, and the reality that we don't have unlimited funding." Failing to use all available tools to address these concerns would be a mistake, he argues.
"My biggest fear," McKenney says, is that "we fail to take advantage of all the capabilities that we have to address today's needs."