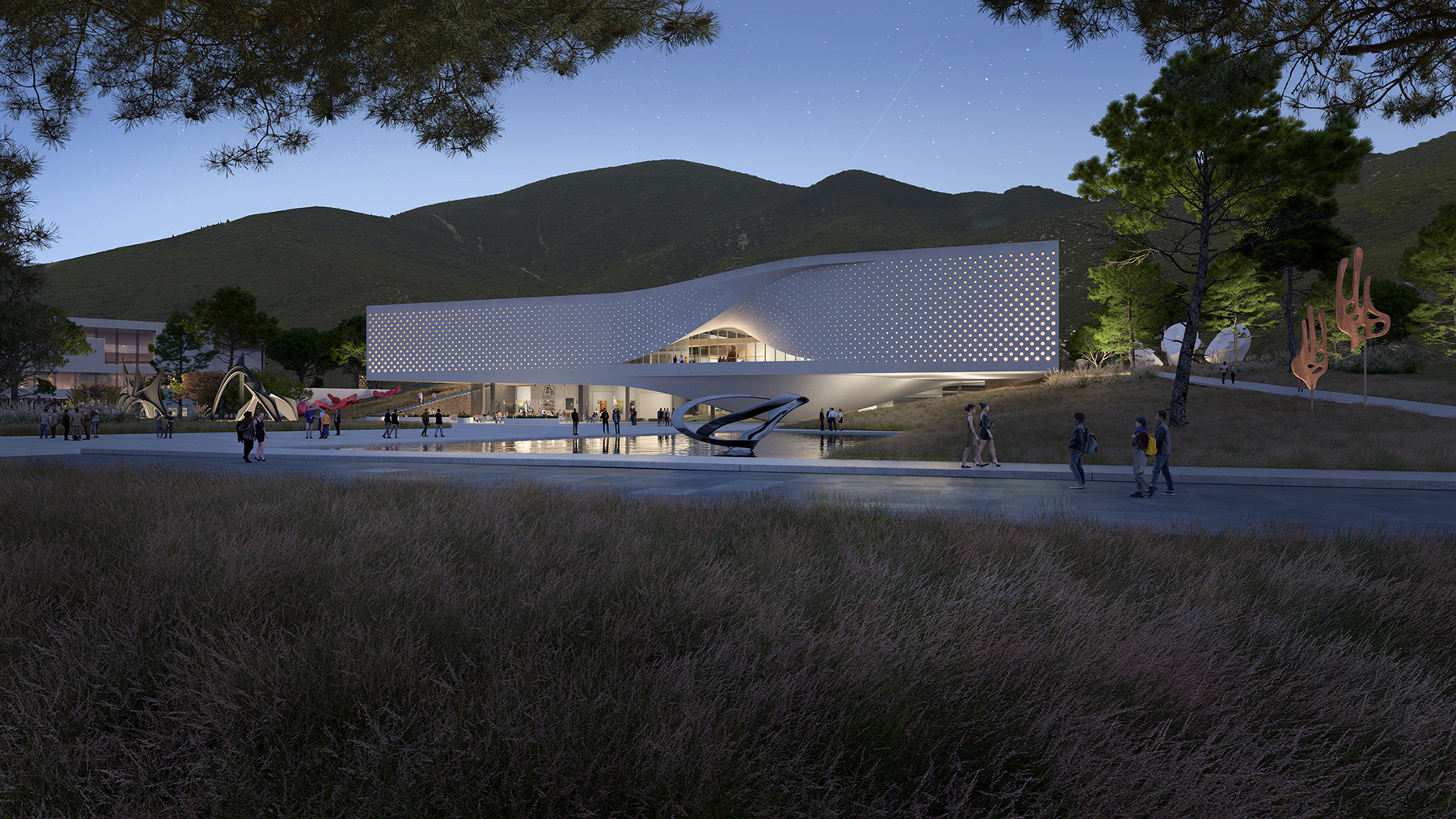 By Catherine A. Cardno, Ph.D.
The winning design for a three-story art museum and immersive community hub in the province of Chungnam, South Korea, has been selected in an international design competition.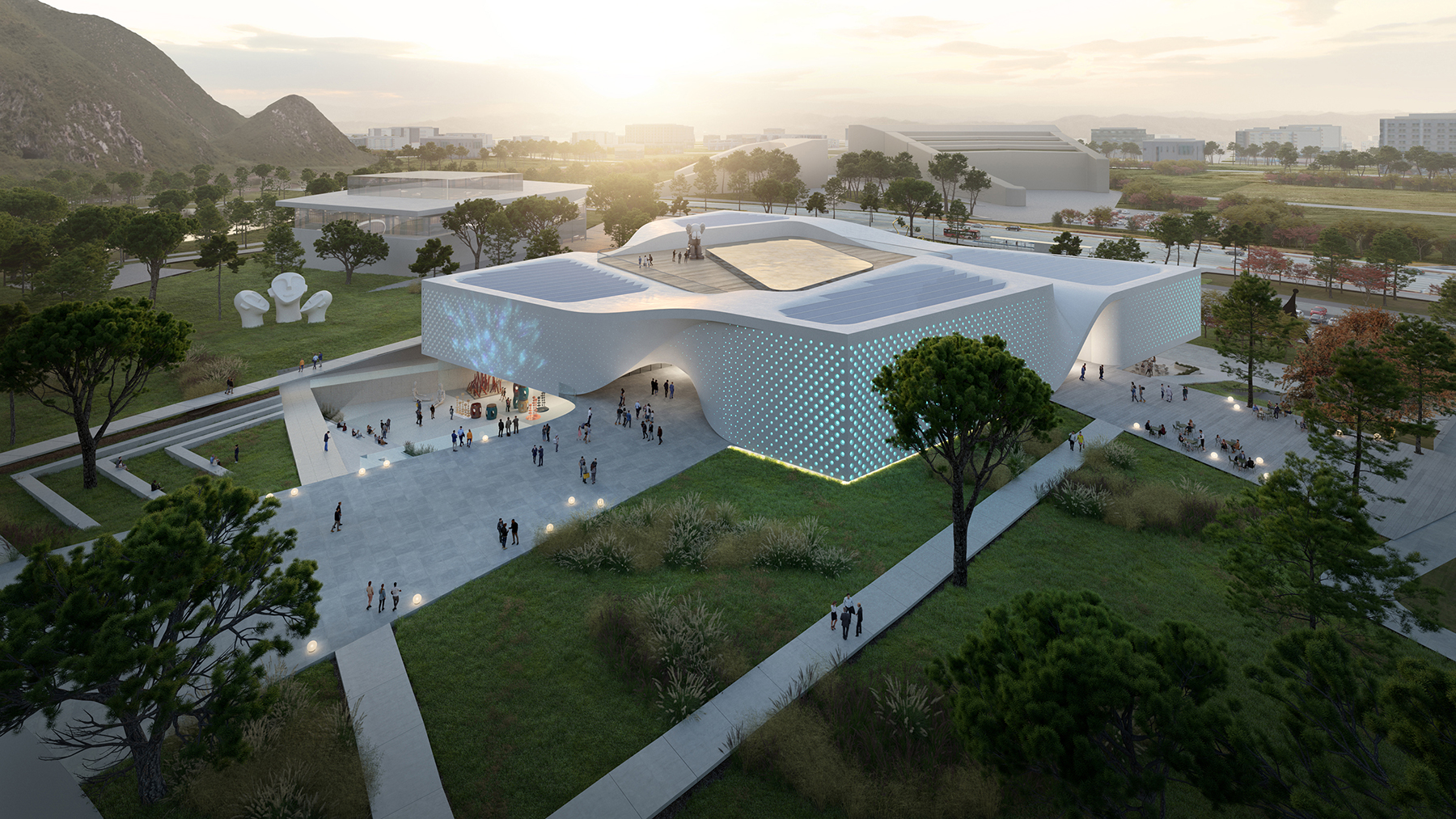 Described by the design team as "a fully immersive cultural and social experience for the whole community; a living, breathing space that will grow and change over time," the Chungnam Art Museum is also expected to be one of the first zero-energy museums in South Korea.
"The museum is designed as a place of inspiration, participation, and contribution — to both art and the community," says material distributed by the design team. The museum's interactive elements are expected to create a diverse and vibrant cultural experience for visitors, forming a marketplace for culture that embraces flexibility and the concept of "art for all," according to the design team.
Located in a landscaped area, the museum will comprise four enclosed volumes that are themselves encased in a large roof. The juxtaposition of these nesting spaces — as well as open stairways, balconies, and mezzanines will create various areas of the museum that are simultaneously indoor and outdoor areas.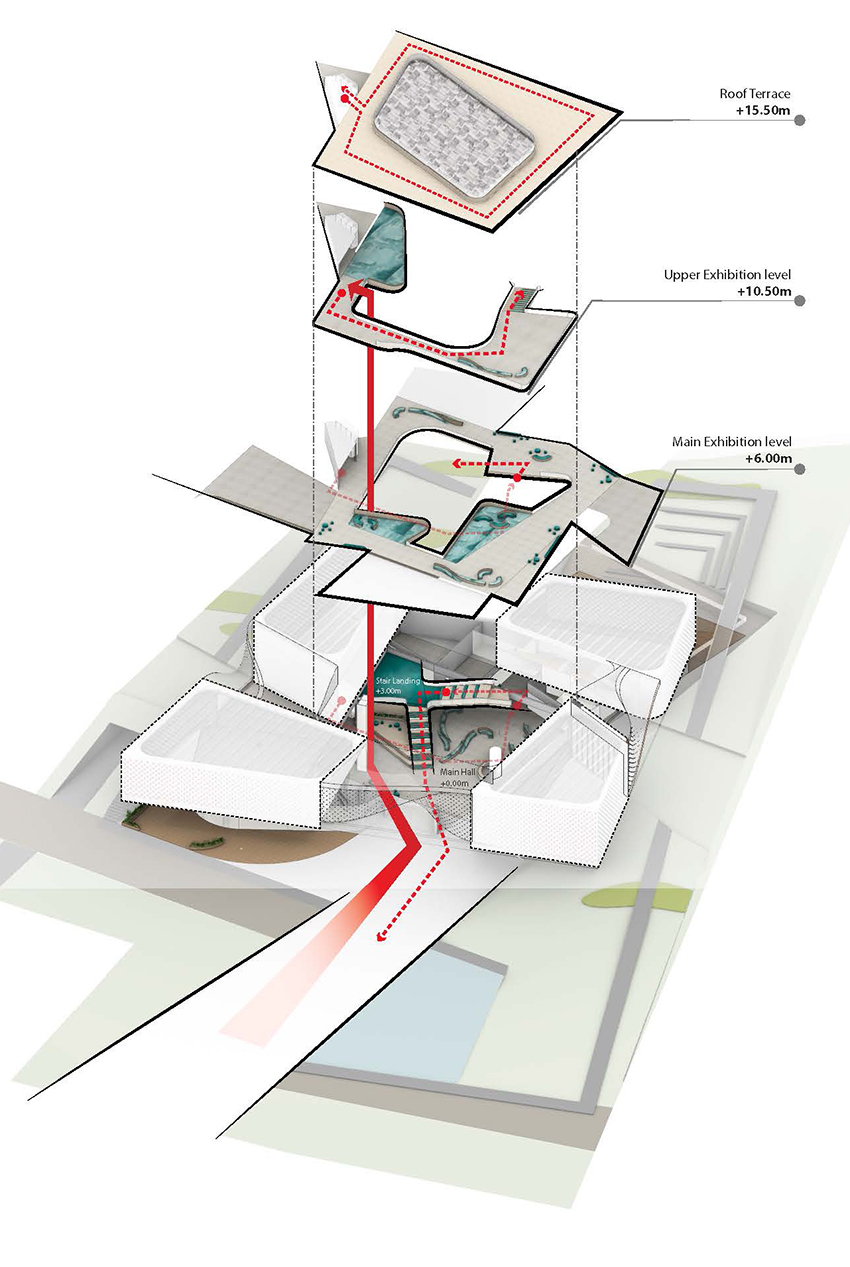 The museum will be visually and experientially defined by its large, plateaued central courtyard and what the design team has dubbed the Cultural Boulevard. These two elements are located under the museum's main roof, with the latter also extending throughout the site and connecting to other nearby locations while blending art, culture, and commerce, according to the design team. The spaces will create communication and wayfinding opportunities that can be accessed and used in many ways and from multiple directions, according to the design team.
"Art has the power to bring people together. It inspires, it teaches, and it fosters communities. The Chungnam Art Museum will be a place for people to experience this … and much more," UNStudio founder and principal architect Ben van Berkel is quoted as saying in the design team's press release about the win.
As part of the goal of creating a net-zero museum, the site will include a tri-generation plant and photovoltaic pavers and roof panels. The building will have automatically opening skylights for the atrium and daylight-controlled LED dimmable lighting. Rainwater will also be collected on the site for reuse.
A two-level parking garage will be located under the site, extending beyond the building's footprint.
Project credits:
Design partners UNStudio and DA Group
Digital content and exhibition design Squint/Opera
Landscape design Loos van Vliet
Community content UNSense
Visualizations Bloomimages
Animations Morean