By David Jen
A center for renewable-energy operations will generate its own share of solar power when it opens at the Changhua Coastal Industrial Park near Taichung, Taiwan.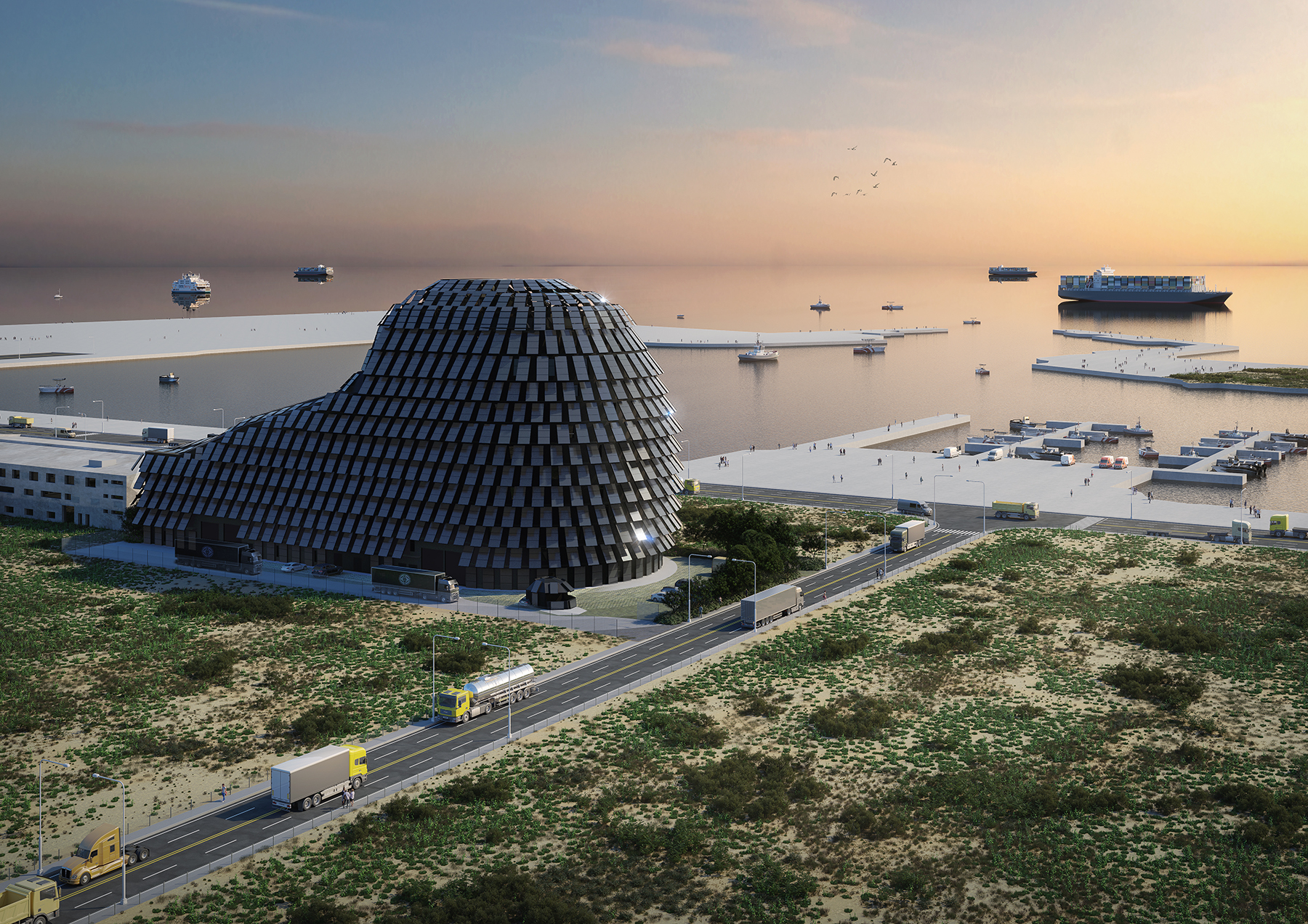 Taipower, Taiwan's state-owned electric company, held a groundbreaking ceremony in August to launch the construction of Sun Rock, an operation and maintenance center clad entirely in solar panels which, according to Taipower, has earned it the nickname "power-generating armadillo."
Designed by Netherlands-based firm MVRDV and under construction by Taipei, Taiwan-based Reiju Construction, the shape and facade of the building focus on "generating solar energy as efficiently as possible," according to MVRDV press material.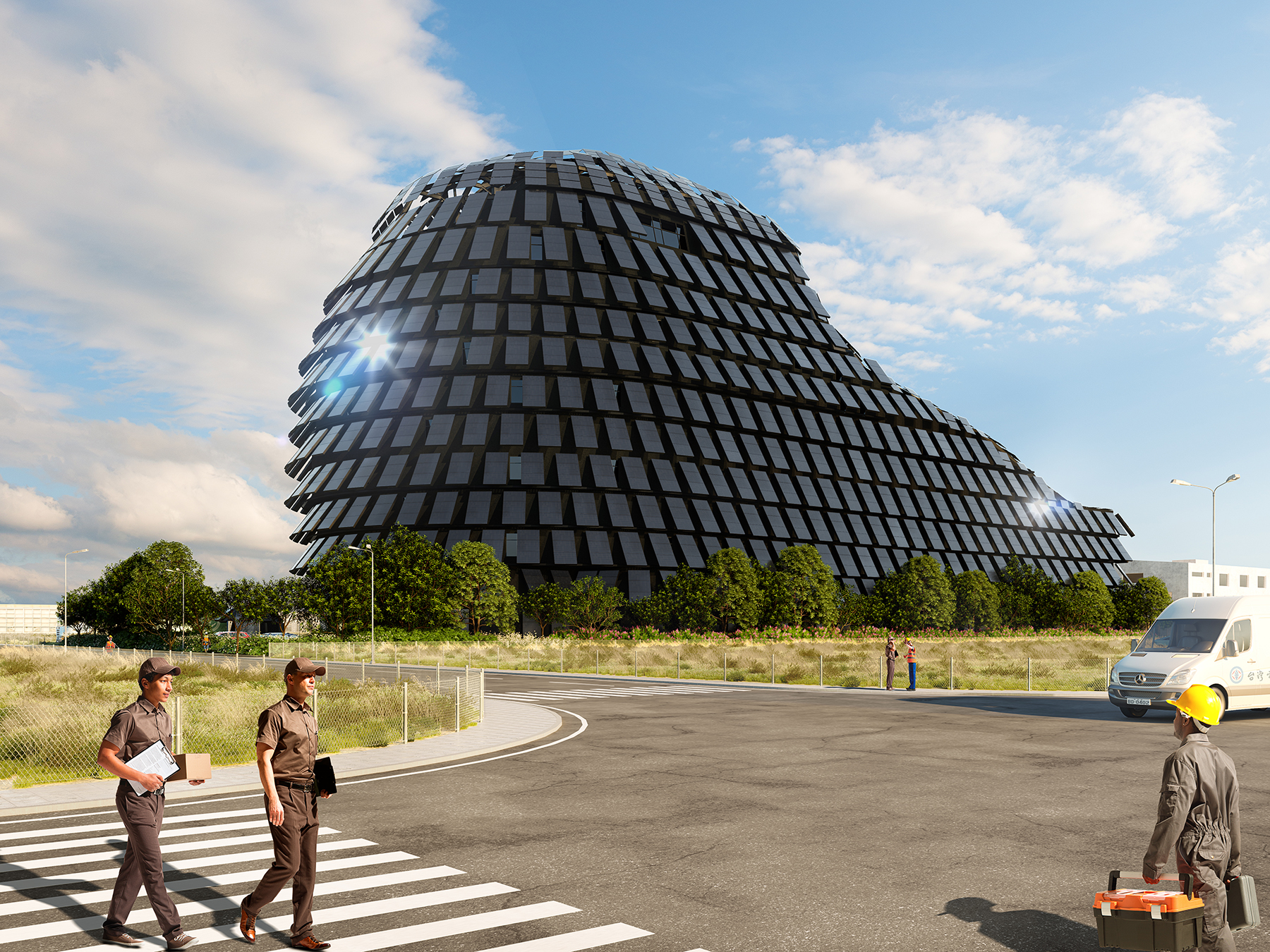 A dome on the building's northern end will maximize the area of solar exposure during mornings and evenings, while an elongated tail stretching to the south will gather sunlight during the middle of the day. A series of pleats enabled the design team to fine-tune the angles of the individual photovoltaic panels to further maximize their energy generation.
Windows and louvers will also fit in seamlessly alongside the solar panels covering the 12,900 sq m structure.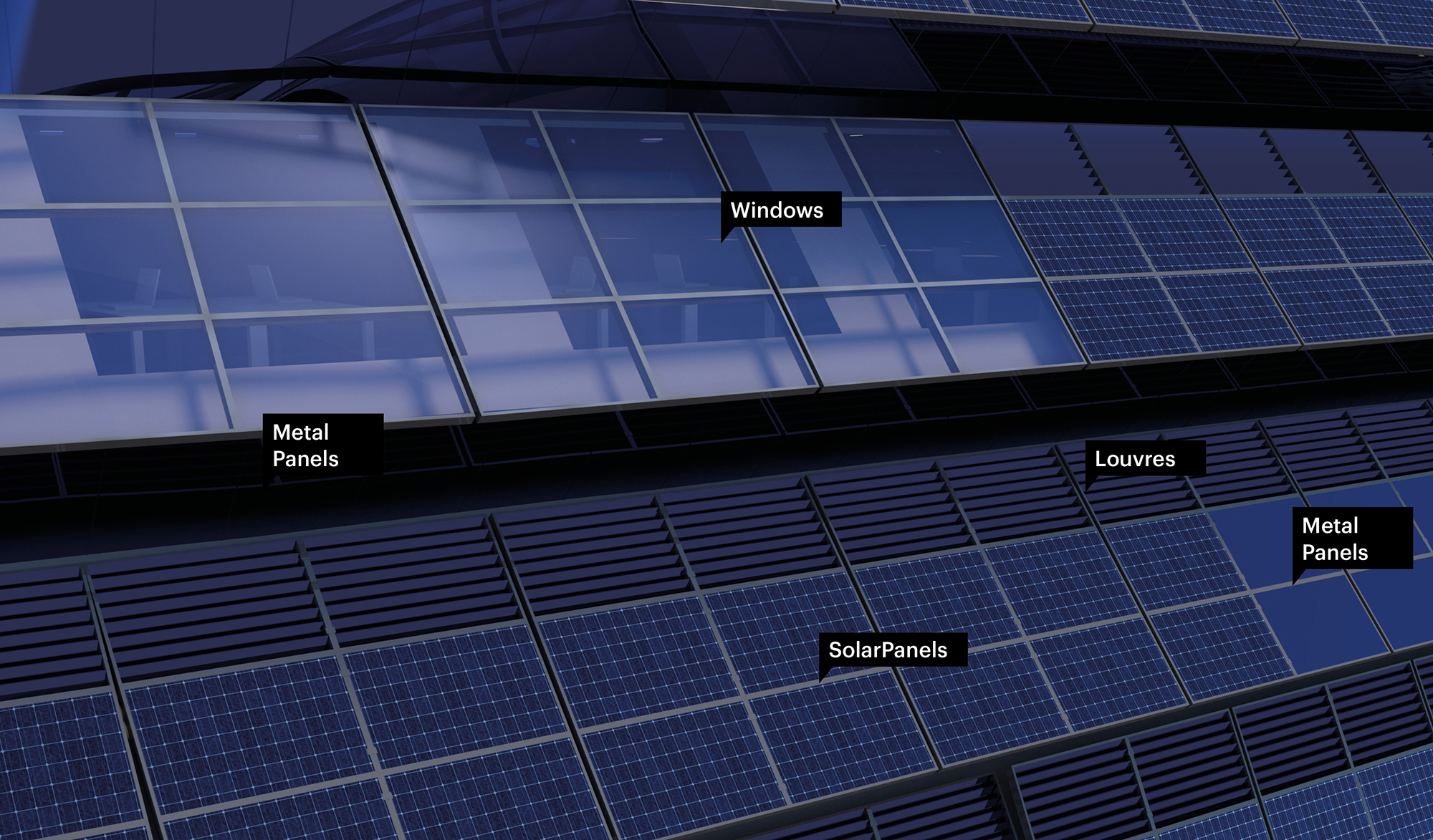 "The building's photovoltaic panels can generate 1.2 million kWh of clean energy per year — an amount of energy equivalent to burning over 100 tons of crude oil — and making the building completely self-sufficient," writes MVRDV. The generated energy would be enough to power about 250 households if it were completely exported to the grid.
In November 2022, Taipower broke ground for the second phase of its Offshore Wind Farm project, adding to its existing 21 turbines off the coast of Changhua County, near Sun Rock. When completed in 2025, Taipower expects the project's 50 turbines to produce 1,000 GWh annually, enough to power about 240,000 households.
Sun Rock will serve as the installation facility and operation base for the offshore project, according to Taipower, while also storing materials for onshore wind farms, solar panels, maintenance tools, and equipment.
In addition to the offshore project, a "data room" within Sun Rock's atrium will provide real-time displays of Taipower's operations, while publicly accessible galleries and views of the building's maintenance workshop will provide visitors a look into Taiwan's sustainable-energy industry, writes MVRDV. And at roof level, still under the shelter of solar panels, a terrace will provide a space "for both visitors and Taipower employees to relax."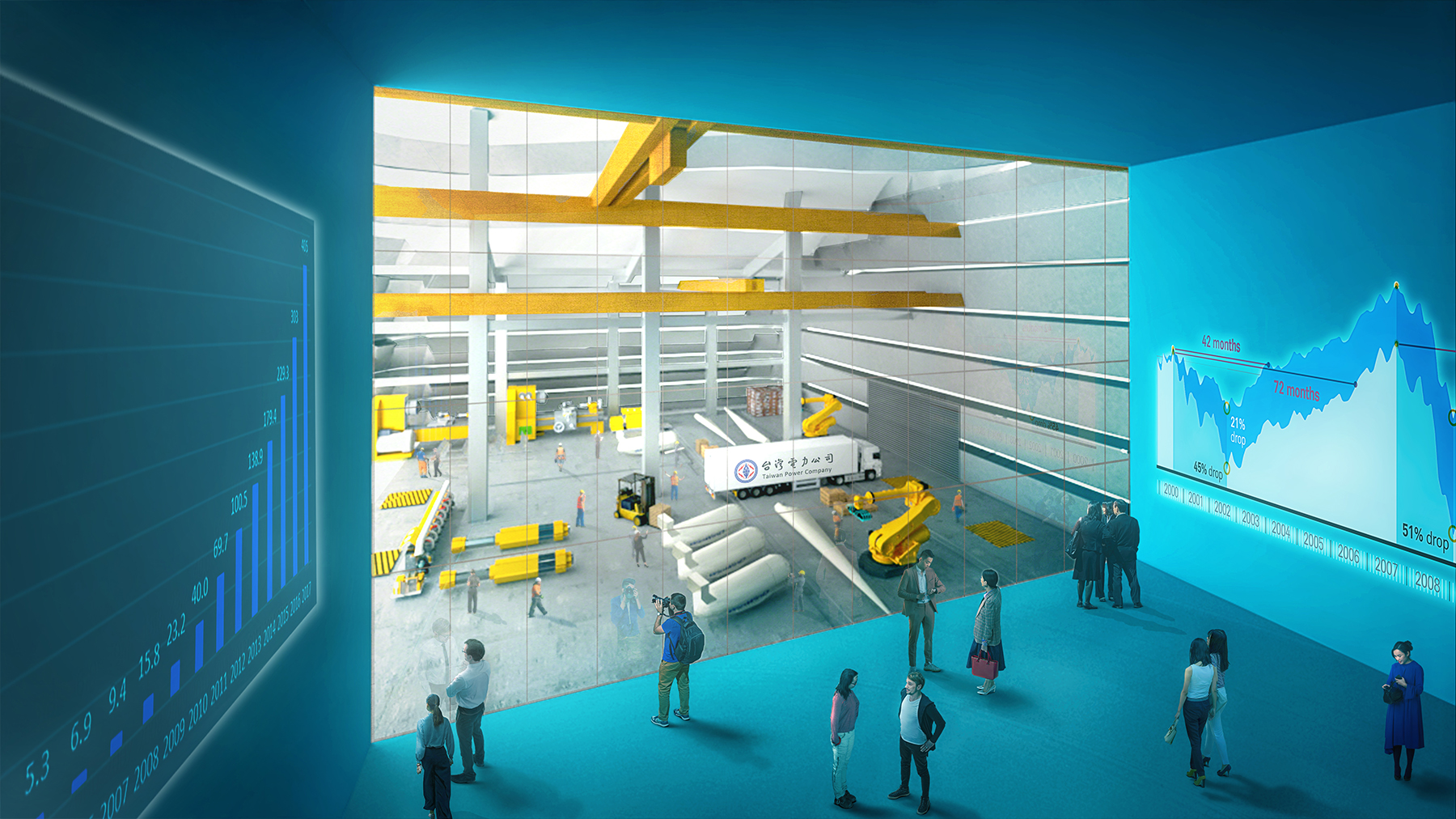 Winy Maas, MVRDV founding partner, says in press material, "Of course, we aim to make all of our projects as sustainable as possible. Yet we see that projects can go beyond just being sustainable in themselves. This project has unique and fascinating potential. … It's always fun to see the results when you let analysis be the determining part of the design."
Taipower expects Sun Rock to complete by the end of 2024.
This article is published by Civil Engineering Online.