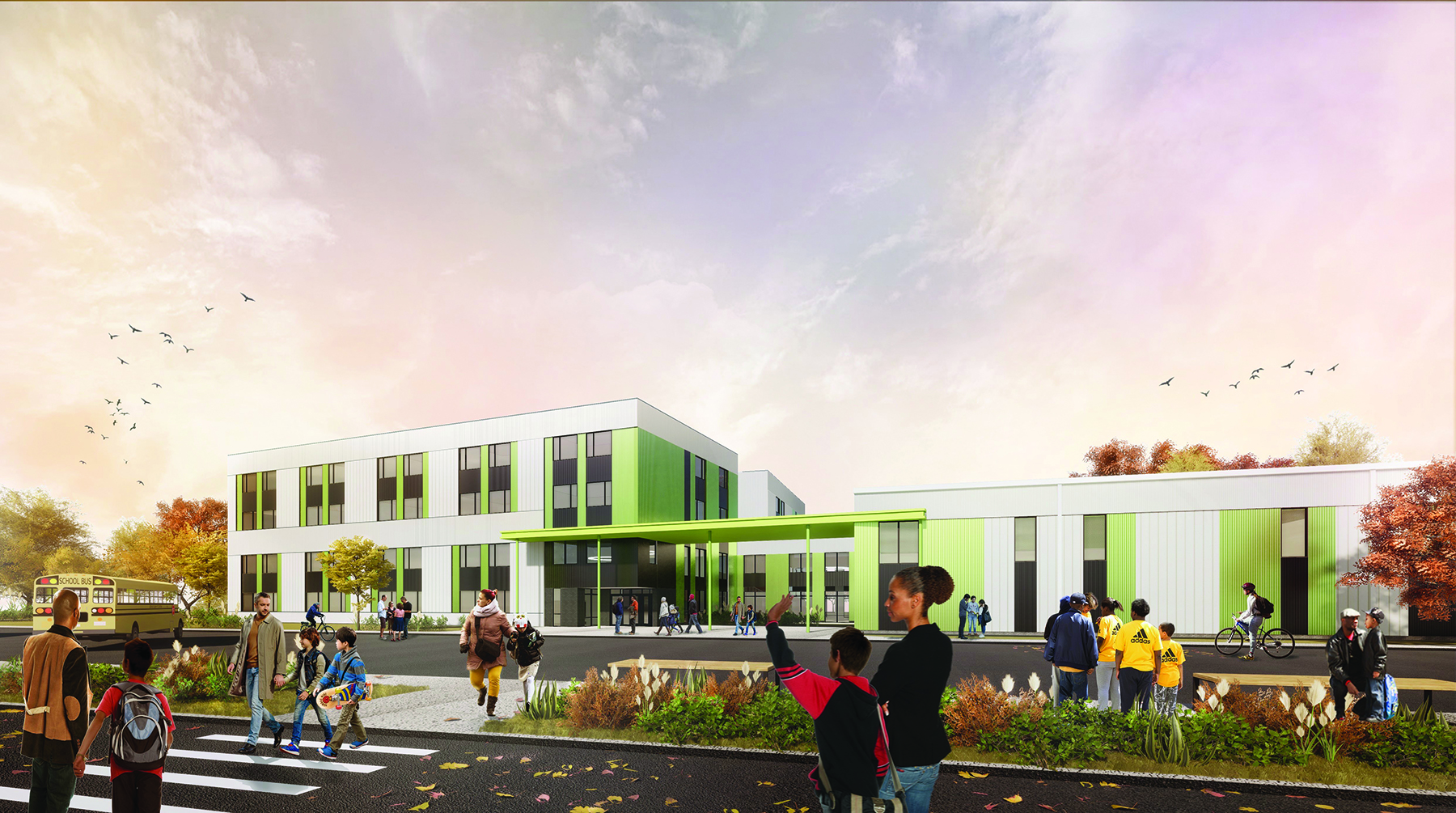 Prince George's County, Maryland, cannot afford to replace or renovate its many aging schools, much less build the new facilities it will need to avoid expected overcrowding in the near future. In the face of this stark reality, Prince George's County Public Schools recently embarked on an innovative financing arrangement that is being billed as the first of its kind for a U.S. public school system.
In October, PGCPS entered into a public-private partnership that will design, build, finance, operate, and maintain six public schools as part of a 30-year contract. Ultimately, the partnership is expected to save the school system more than $170 million while delivering the new facilities much sooner than otherwise would be possible.
Among the 20 largest school districts in the nation, PGCPS has a growing student population and more than 200 schools, more than 40 percent of which were constructed nearly 60 years ago. However, the traditional funding sources available to PGCPS fall far short of the estimated $8.5 billion that is needed during the next two decades to repair or replace existing facilities and expand the school system's capacity.
In response, Prince George's County developed the Alternative Construction Finance program. As part of the ACF program, PGCPS issued in May 2019 a request for qualifications for teams interested in designing, constructing, financing, and maintaining six schools for 30 years. In November 2019, the school district invited the four highest-ranked responding teams to submit proposals.
Nearly a year later, on Oct. 7, ­PGCPS announced that it had selected for the project Prince George's County Education and Community Partners, a consortium comprising Fengate Capital Management Ltd., Gilbane Development Co. Inc., Gilbane Building Co., Stantec, and Honeywell. Fengate and Gilbane Development will provide project financing and serve as the developer. Gilbane Building will be the design/build contractor. Stantec will be the designer and architect of record, while Honeywell will act as the services provider.
On Oct. 21, the Prince George's County Board of Education approved the selection of Prince George's County Education and Community Partners for the public-private partnership. Financial close on the contractual arrangements is expected to occur this month.
"By taking this nontraditional route, Prince George's County Public Schools is showing that students should not be forced to wait longer than necessary for high-quality learning environments," said Monica Goldson, Ph.D., the CEO of PGCPS, in an Oct. 7 news release. "I am proud to lead the first school district in the nation that seeks to build and maintain schools through this innovative approach. Patchwork replacements prevent our buildings from functioning effectively. I am happy to have Prince George's County Education and Community Partners join our program as we modernize our aging infrastructure to meet the 21st-century needs of our students."
The consortium is responsible for financing, designing, constructing, and operating five middle schools as well as a school that teaches kindergarten through eighth grade. All told, the new facilities will accommodate approximately 8,000 students.
"Our design for these schools will provide innovative learning environments that meet the county's growing enrollment and reflect the diverse needs of the community," said Laura Flannery Sachtleben, the global education sector leader for Stantec, in an Oct. 22 news release. "These facilities will transform the educational experience and provide engaging spaces that are more flexible and adaptable to modern pedagogy."
Delivering the new schools by means of the public-private partnership is expected to achieve significant cost and time savings for PGCPS. As part of the ACF program, the design and construction of the six schools is expected to cost an estimated $485.8 million and be complete in 2023, according to a fact sheet on the program provided by PGCPS.
By comparison, design and construction of the facilities by the traditional design/bid/build approach would cost an estimated $868.8 million and be complete in 2036. The higher cost would result from cost escalations occurring during the course of the 16 years that would be needed to finish the schools as well as deferred maintenance costs.
After factoring in financing costs and all payments to the consortium, the ACF program is expected to have a total estimated cost of $930.8 million, the fact sheet states. This figure represents a potential savings of approximately $174 million compared to the estimated total overall cost of $1.105 billion for the traditional design/bid/build approach.
For its part, PGCPS will retain ownership of the new schools. Before the end of the 30-year operations period, each school will be revamped to ensure that it is in good enough condition to continue operating for another three decades. Following the completion of the public-private partnership in 2053, "PGCPS will receive six school buildings in good condition with at least 30 more years of useful life, with major mechanical systems having at least 15 years of useful life," according to the fact sheet.
In addition to annual payments, the consortium will receive a $15 million progress payment at the 50 percent completion mark as well as $5 million milestone payments upon the completion of each of the six schools. Under the terms of its contract with PGCPS, the consortium will allocate at least 30 percent of the total contract value, or $225 million, to minority-owned businesses during the course of the program. Of this amount, a minimum of 20 percent is to be awarded to businesses based in Prince George's County.
This article first appeared in the December 2020 issue of Civil Engineering as "Maryland District Privatizes Development of Six Schools."