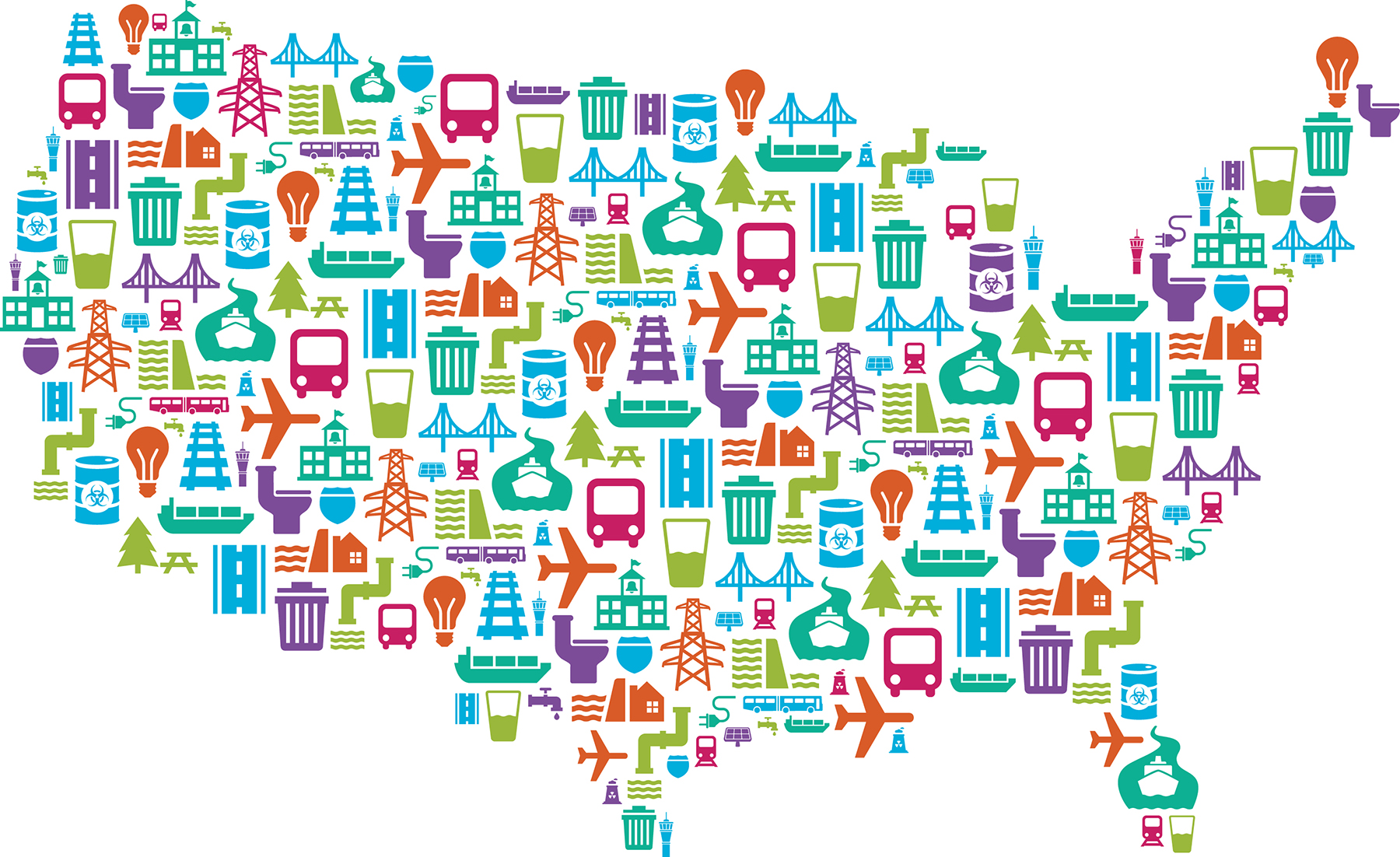 ASCE's 2021 Report Card for America's Infrastructure, released on March 3, gives the nation's infrastructure its highest overall grade since the Society began issuing its quadrennial assessments in the late 1990s. Although much work remains to be done, the progress indicates the benefits that can result from increased funding, better asset management, and technological improvements. 
Change rarely happens overnight in the world of traditional infrastructure, where such assets as a bridge, a dam, or a drinking water treatment plant are ­often designed and constructed to last decades. But ASCE's 2021 Report Card for America's Infrastructure, released on March 3, signals a gradual move forward for the nation's infrastructure. Prepared by the Society every four years as a means of assessing the overall condition of civil infrastructure nationwide, the 2021 report card accords America's infrastructure an overall cumulative grade of C–. While room for improvement obviously remains, the achievement marks the best overall score since ASCE issued its first report card in 1998.

Prepared by ASCE's Committee on America's Infrastructure, the latest report card represents modest improvement as compared to the grade of D+ that was assigned in both the 2017 and 2013 report cards. By comparison, the 2009 and 2005 report cards each issued an overall grade of D, which amounted to a decline from the D+ of the 2001 report card. As for the 1998 report card, it provided an overall grade of D.
For Kristina Swallow, P.E., ENV SP, Pres.18.ASCE, the chair of the CAI and the director of the Nevada Department of Transportation, the overall C- grade of the 2021 report card is cause for optimism. "It's the first time since we've been grading that we've had an overall grade in the C's," Swallow says. "It's definitely a good sign."
Of the 16 existing individual infrastructure categories assessed as part of the 2021 report card, five sectors — aviation, drinking water, energy, inland waterways, and ports — improved. However, 10 categories remained unchanged, while one — bridges — went down slightly. Stormwater, included in the 2021 report card for the first time as a stand-alone category, debuted with a grade of D.
"We have positive news out of this," Swallow says. "The grades are improving where we see investment. Some of the policy areas are also helping with the grade improvement. But we need to continue that effort in order to really start to see the impact that we're hoping to see, which is better infrastructure for all Americans."
Drinking water: Grade C-
As a category, drinking water advanced from a D in 2017 to a C- in the latest report card. The improvement reflects the "tremendous strides" that the drinking water sector has made during the past four years, says Gregory DiLoreto, P.E., P.L.S., D.WRE, Pres.13.ASCE, the chair emeritus of the CAI.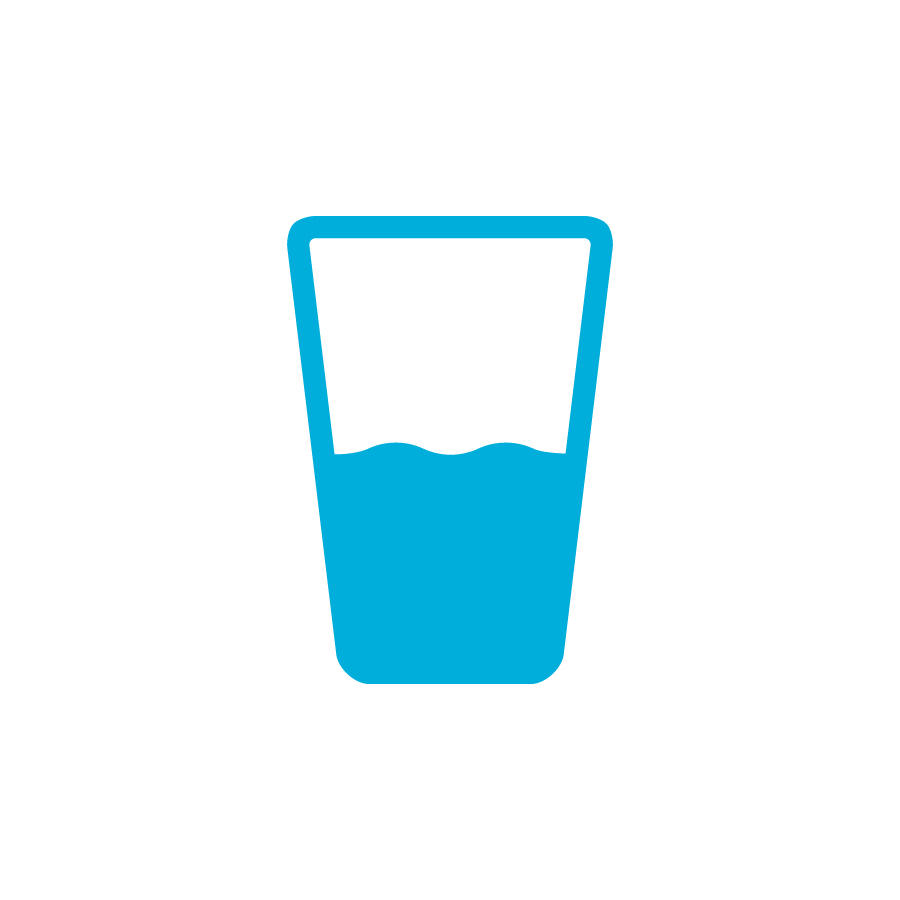 Chief among the improvements is a big uptick in the pace at which water agencies are replacing their existing waterlines. In researching its 2017 report card, the CAI found that water utilities, on average, were replacing waterlines at a rate of 0.5 percent per year. However, that replacement rate has increased significantly in the last four years, ranging from an average of 1.5 to 4.8 percent, depending on the utility, DiLoreto says. "Overall, the industry has increased its replacement rate by more than three times to [nearly] 10 times," he notes.
The growth in the rate of pipeline replacements helps explain another encouraging sign, the flat rate at which water main breaks are occurring. Each year in the United States, approximately 240,000 water main breaks occur. Although this figure clearly needs to come down, "the good news is that that number has remained constant over the past seven years," DiLoreto says.
In other encouraging news, a growing number of drinking water providers are taking steps to ensure that they manage their infrastructure assets as optimally as possible. "Today, 29 percent of utilities have asset management plans," DiLoreto says. "That's up from only 20 percent in our last report card." More encouragingly, "another 55 percent of utilities are developing them."
Ultimately, the drinking water sector exemplifies what can be achieved when funding is made available and spent wisely. Since the 2017 report card, U.S. water agencies have raised their rates by an average of 30 percent, DiLoreto says. "Where investments have been made, the grades have risen," he notes. "It's a very simple correlation."
Maintaining funding is the only way to ensure that the drinking water category continues to improve, even in the face of such pressing issues as the rise in emerging contaminants, DiLoreto says. "There's got to be sustained investment," he notes. "As you sustain that investment, the grade will start going up because you'll have fewer waterline breaks. You'll have a more reliable system, and a more reliable system translates into improvements in our economy and our quality of life."
Energy: Grade C-

The energy category rose from a D+ in 2017 to a C- in the latest report card. During this period, the overall energy sector essentially "took two steps forward and one step back," says Otto Lynch, P.E., F.ASCE, F.SEI, a member of the CAI and the president and CEO of Power Line Systems, which develops software used to design overhead electric power lines and their structures.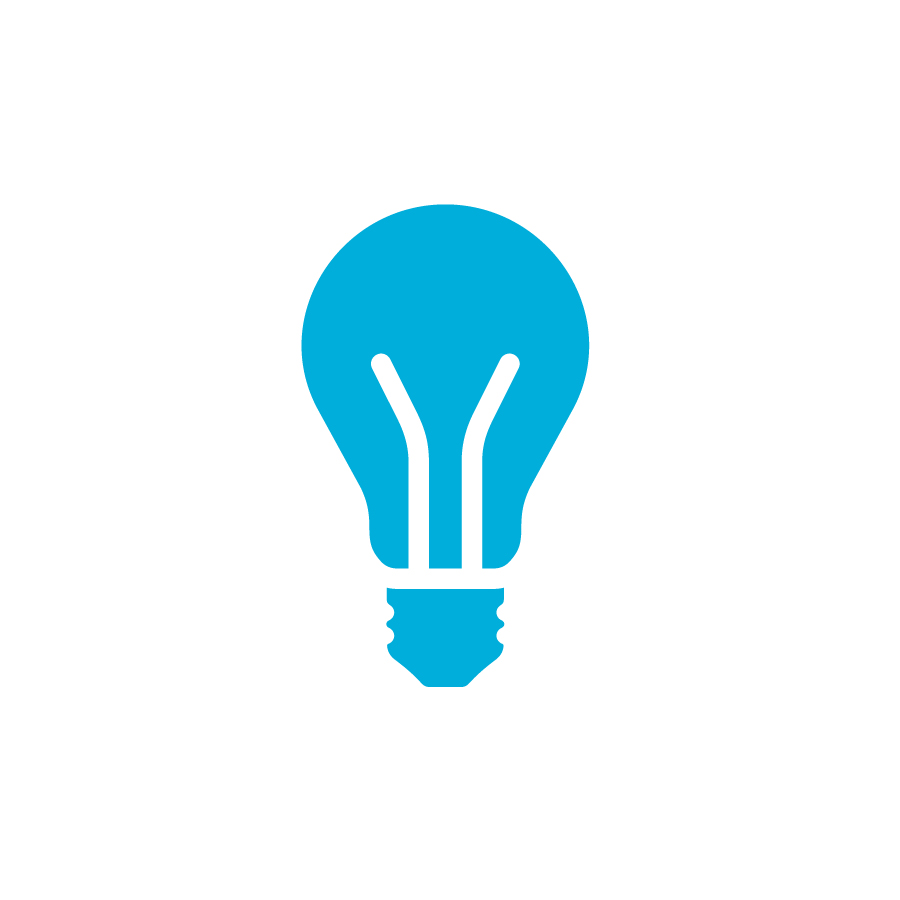 One key step forward was increased spending on transmission and distribution infrastructure. On the transmission side, spending grew from $15.6 billion in 2012 to $20.9 billion in 2017, the most recent year for which figures are available, an increase of 34 percent. "It's been a continuous trend," Lynch says. Meanwhile, spending on the distribution system rose during the past two decades from $31 billion to $51 billion. "That's some good news," Lynch notes.
To its credit, the U.S. energy sector has maintained its capacity even as it undergoes a seismic shift in the nature of its generation sources. "We're seeing a huge change in our industry," Lynch says, noting the ongoing transformation from a mainly carbon-based system to one that relies more on such renewable energy sources as wind and solar power. This change has necessitated extensive new transmission infrastructure to convey electricity from these often-remote energy sources to where the demand is located. Even in the face of these challenges, the energy sector has more than kept pace with demand. "We're not lacking on supply," Lynch says.
Growing efforts by energy utilities to "harden" their infrastructure against storms and other catastrophic events have contributed to the increasing resilience of the overall U.S. electrical network, Lynch says. "Today we're rebuilding things better," he says, citing the development of more stringent, consensus-based standards intended to strengthen energy infrastructure from the destructive nature of strong winds, heavy ice, and other threats.
As an example, Lynch offers the case of wood poles commonly used as part of local distribution systems. When Hurricane Sandy struck the Northeast in 2012, approximately 80,000 wood poles were destroyed, Lynch says. Many of the poles were old and had been constructed in accordance with now-outdated design methods and practices, he notes. As a result of the adoption of newer standards around the country, the likelihood of such destruction is reduced. In the event of another storm on the order of Hurricane Sandy, "you won't lose as many wood poles," Lynch says.
The storm-hardening efforts by energy utilities appear to be paying off. "We have been seeing a slight decrease in the number of outages," Lynch says. For example, 3,526 outages occurred nationally in 2017, compared to 3,571 outages in 2015. That said, the widespread power outages that have occurred in recent years in California as a result of wildfires and in Puerto Rico as a result of hurricanes show just how much remains to be done, Lynch says.
Even with the recent increases in infrastructure spending, the energy sector has yet to tackle its age problem. "We typically design for 50 years," Lynch says. "And over 70 percent of our transmission and distribution grid is over 50 years old. It's surpassed its design life span." The aging nature of the grid is one of the "steps back" that precluded a higher grade for the energy category, Lynch notes.
Contributing to this problem, lengthy permitting requirements greatly extend the time associated with upgrades to energy infrastructure, especially the larger transmission lines, Lynch maintains. "To build a transmission line, you have to contact, at a minimum, 47 different federal agencies," he says. Besides being slow to respond, the agencies typically do not coordinate their efforts. "You may have one agency that says, 'Do this,' and another agency that says (to) do exactly the opposite," Lynch says. "The permitting that's required to build those lines is a huge, huge hurdle.
"It takes 10-plus years to permit a transmission line," Lynch says. "We can build them in a year." Of course, time is money. "There have been some lines (for which) the cost of permitting was five times higher than the cost (to construct) the actual line," he says.
Against this backdrop, the CAI recommends in its 2021 report card that the permitting process for energy infrastructure be streamlined. "One of our recommendations is to consolidate federal, state, and local environmental reviews and permitting processes so that new transmission and distribution infrastructure can be funded [faster]," Lynch says. This would have the additional benefits of creating jobs earlier and modernizing infrastructure faster, he adds.
Not surprisingly, the CAI also calls for more funding to be devoted to the energy sector in the future. "Additional investment is required," Lynch says, particularly if the industry is to keep pace with ever-increasing consumer demand for energy reliability. "Electricity today is so much more critical to our daily lives than it was just 30 or 40 years ago," he says. "As such, the public is demanding more reliable electricity. There's a perception that we're maybe having more problems, but in reality, the expectations have increased."
Ports: Grade B-
With a grade of B-, the ports category came in second only to rail, which received a B. Although not the only factor, increased funding played an outsized role in contributing to the category's improvement since 2017, when it garnered a C+, says William Stahlman III, P.E., M.ASCE, a CAI member and the director of engineering and construction for America's Central Port, in Granite City, Illinois. "Funding has been probably the biggest change over the past four years," Stahlman says.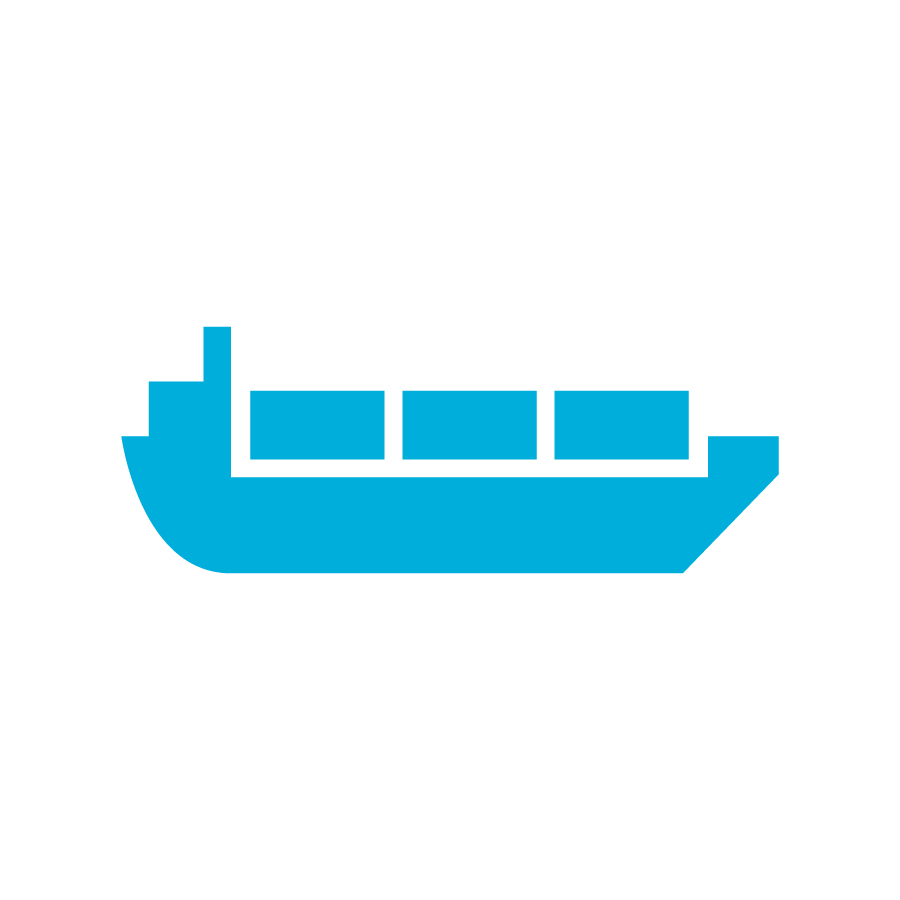 Contributing to this change has been an increase in funding available from the federal Harbor Maintenance Trust Fund, which is funded by an ad valorem tax imposed on imported and domestic cargo handled at U.S. ports. Tax revenues accruing to the HMTF are to be used primarily for maintenance dredging of harbors by the U.S. Army Corps of Engineers. However, for the past three decades Congress opted not to appropriate all the funds in the HMTF, instead leaving money in the trust fund to help offset shortfalls elsewhere in the federal budget. As a result, more than $9 billion of previously collected revenues has accumulated in the HMTF.
Legislation passed by Congress in 2014 set targets for increased spending from the HMTF, levels to which congressional appropriators have largely adhered. From fiscal year 2009 to FY 2013, annual outlays from the HMTF averaged $843 million, according to a Sept. 10, 2020, report, titled Distribution of Harbor Maintenance Trust Fund Expenditures, from the Congressional Research Service. From FY 2015 through FY 2019, annual outlays rose to $1.392 billion, according to the CRS report.
In 2020, Congress took additional steps to free up funding from the HMTF. Signed into law in March, the $2 trillion Coronavirus Aid, Relief, and Economic Security Act (P.L. 116-136) included language precluding Congress from allowing future funds to languish unspent in the trust fund. However, the CARES Act did not allow Congress to retroactively spend down the HMTF balance. That outcome had to wait until December. As part of a final omnibus appropriations bill passed that month, Congress included the Water Resources Development Act, legislation that authorizes Corps projects and policies. Language in the 2020 WRDA essentially unlocks the HMTF, allowing Congress to spend down its full balance by 2030.
The ports sector has also benefited from federal grants, Stahlman says. In 2009, the U.S. Department of Transportation began the Transportation Investment Generating Economic Recovery program. Later renamed Better Utilizing Investments to Leverage Development, the program funds transportation projects considered locally or regionally significant. "Traditionally, 12 percent of those funds annually have been going for port-related projects," Stahlman says. All told, the program has provided slightly more than $1 billion to ports during the past 11 years, he notes. "It's been a great program for ports to tap into," he says.
In 2019, the DOT's Maritime Administration began administering grants as part of the Port Infrastructure Development Program. Funding from the competitive grants program may be used for planning, operational and capital financing, and project management assistance to improve capacity and efficiency. The grant funding represents a "whole new pot of money" available for infrastructure spending at ports, Stahlman says. Meanwhile, ports themselves have been increasing the amounts of their own capital budgets dedicated to infrastructure improvements, he notes.
Whatever the sources, the recent boost in funding for ports has shown "tangible" benefits, Stahlman says. "You can really start to see that impact." For example, capacity has increased as ports have upgraded their cranes to better service larger vessels commonly known as post-Panamax ships. Similarly, increased dredging has improved the access of such ships to East Coast ports.
That said, the need for additional future spending remains, Stahlman argues. "There's still investment that's necessary," he says. "We still have a lot of antiquated ports out there."
As for other positive developments, states that have maritime transportation networks are now required to include the maritime industry as part of the freight plans that they must develop to receive federal funding from the National Highway Freight Program. "That is a huge win," Stahlman says. To help smaller ports in particular, the Maritime Administration has created a program to promote best practices regarding asset management.
On a sobering note, ports face growing concerns regarding their future resilience, Stahlman says. "A lot of that has to do with the unknowns of sea-level rise," he notes. Many ports are scrutinizing how the phenomenon might affect them and what sorts of infrastructure might be needed to protect them in the future, Stahlman says. Of the various criteria used by the CAI to assess the ports category, resilience is the only one "trending down since 2017," he says.
Inland waterways: Grade D+

Increased funding helped the inland waterways category improve from a grade of D in 2017 to a D+ in 2021, says Ruwanka Purasinghe, EIT, A.M.ASCE, a CAI member and a civil engineering associate for the Los Angeles Department of Water and Power. "It's moving in the right direction, but it's also still a D+," Purasinghe says. "We still have a way to go."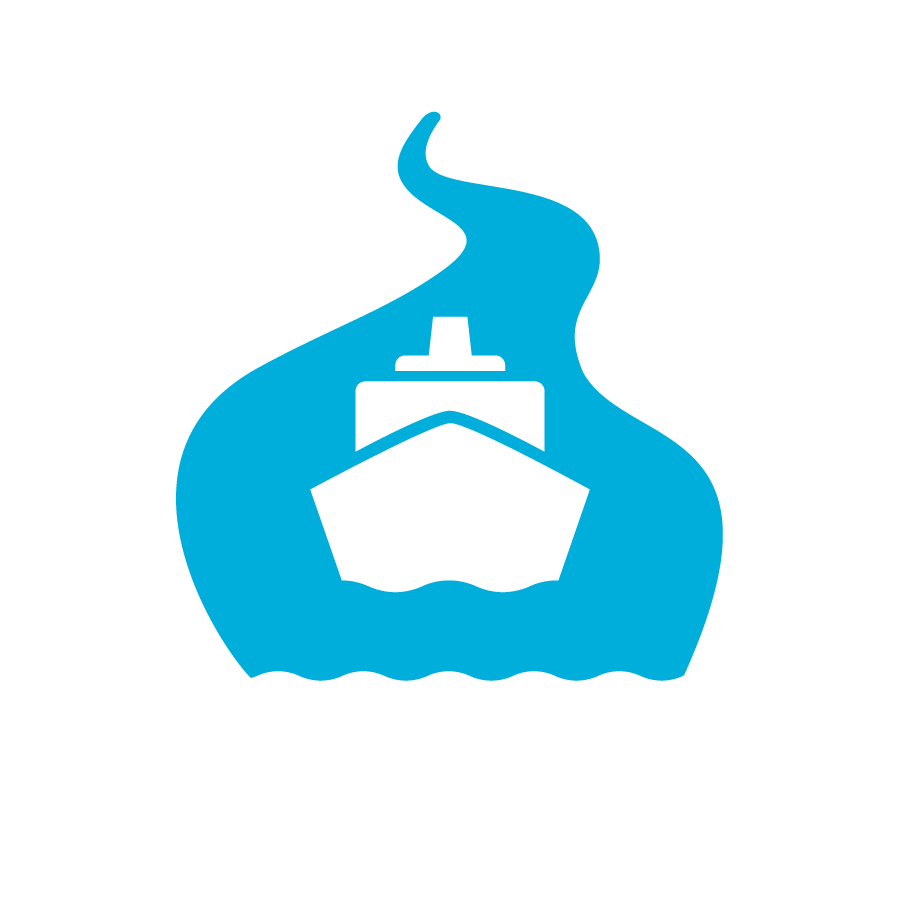 The inland waterways system continues to benefit from the decision by Congress in 2014 to raise the barge fuel tax that funds the Inland Waterways Trust Fund, which is used to help pay for construction and major rehabilitation. (Normally, 50 percent of federal funding for construction and major rehabilitation of inland waterways comes from the general fund, with the other 50 percent coming from the IWTF.) "That's one item that's had a role (in the improved grade)," Purasinghe says. "We're seeing some results from that."
For example, the rate at which unscheduled lock closures is occurring on the inland waterway system has gone down significantly in recent years. Between 2010 and 2014, such closures amounted to about 18,000 hours, Purasinghe says. By comparison, this number declined to about 5,000 hours from 2015 to 2019. Although the hours of unscheduled lock closures remain too high, the trend is positive, Purasinghe notes. "We're moving in the right direction," he says.
The 2018 completion of the $3 billion Olmsted Locks and Dam on the Ohio River at Olmsted, Illinois, also helped boost the grade for the inland waterways category, Purasinghe says. "That was the biggest thing for us," he says. Comprising two new locks and a dam, the massive project replaced two aging locks that could no longer accommodate modern barges. More broadly, the completion of the Olmsted project had a positive effect on the financial state of the IWTF, freeing up available funding for other waterways projects.
To speed up completion of the long-delayed Olmsted project, Congress ultimately used general funds to pay for about 85 percent of the cost. (See "Delivering Olmsted Locks and Dam," Civil Engineering, June 2019, pages 74-79.) The move was deemed necessary because annual inflows to the IWTF were too small to permit the large spending increases needed to facilitate faster project completion. As a result, the project was finished four years earlier than planned, improving efficiency and reliability along a key navigational route.
However, major challenges loom for the inland waterways sector, exacerbated by funding shortages. Chief among these is the $8.2-billion backlog of Corps projects that Congress has authorized but not funded. "It's a huge amount," ­Purasinghe says. Meanwhile, operations and maintenance activities of the Corps face a $2.7 billion backlog. "As time goes on, these projects will cost a lot more to get to," he says.
Aviation: Grade D+

Much like inland waterways, aviation has benefited from recent boosts in funding, though significant infrastructure needs remain unmet. Reflecting this outcome, the aviation sector improved slightly in the 2021 report card, earning a D+. Four years ago, the category received a D.
Overall, the aviation sector has benefited from the relative stability provided by the five-year reauthorization of the federal aviation program in 2018, says Tor Anderzen, P.E., F.ASCE, a CAI member, a governor of ASCE Region 8, and a senior aviation engineer for HDL Engineering Consultants LLC. "It gives stability to planning, airport development, and maintenance upkeep," Anderzen says.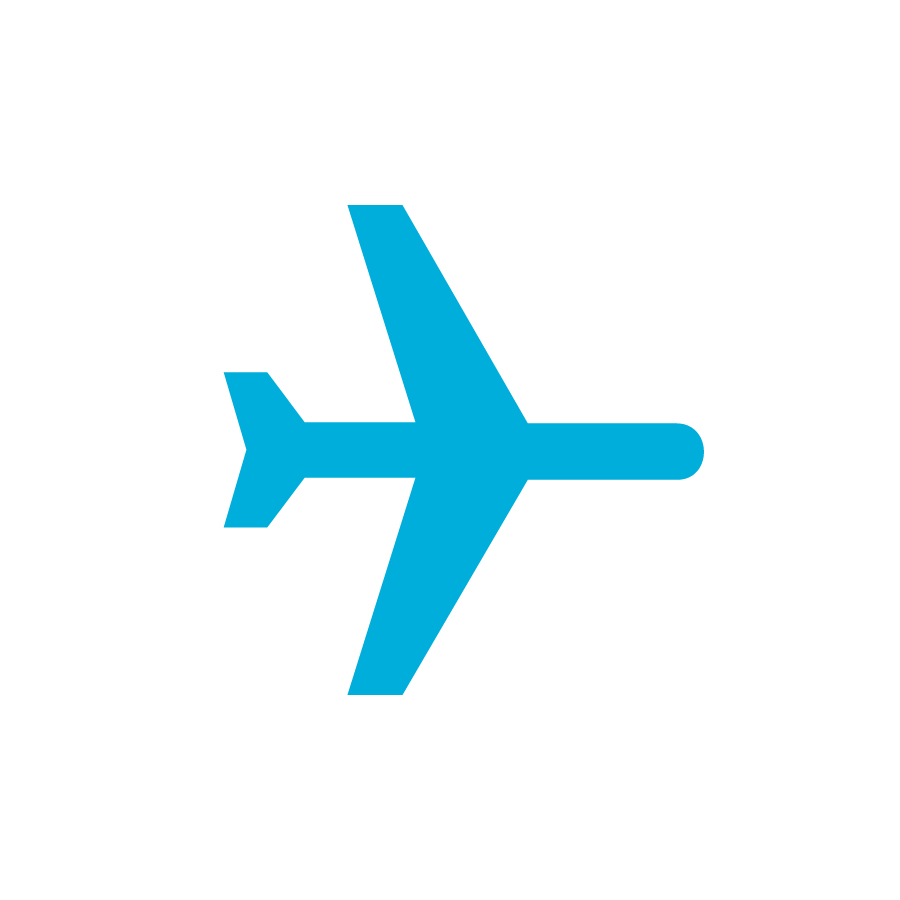 In reauthorizing the aviation program, Congress did not increase spending levels for the Airport Improvement Program, which provides grants to airports for capital improvements. Instead, the AIP remained authorized at $3.35 billion annually. However, Congress separately provided three supplemental appropriations for the AIP during 2018-2021, totaling $2.3 billion. "This influx of more money has allowed airports to get a little bit more ahead (in) replacing aging infrastructure," Anderzen says. "We've also seen over the last few years that many of our larger commercial airports have been doing large capacity-­improvement projects to their terminal buildings." Meanwhile, airfields "continue to be in fairly good condition," he notes.
Before the onset of the COVID-19 pandemic, the aviation industry had been experiencing annual increases in passenger travel. "We saw huge growth in air traffic," Anderzen says. "Even with those large increases in traveling, the delays (in air traffic) did not increase much," he says. "In part, that's because so much more investment had been put into improving capacity."
After the pandemic decimated air travel in early 2020, Congress provided $10 billion in direct aid to airports as part of the CARES Act, which also provided $100 million for general aviation airports. At the end of last year, Congress also provided an additional $2 billion in relief under the Consolidated Appropriations Act of 2021. Although certainly appreciated, this short-term relief was not a cure-all for airports, which continue to operate at well below prepandemic levels. "Many airports have had to adjust their infrastructure programs to account for the fact that money is not coming in at the rate it once was," Anderzen notes.
Even with the recent influx of federal funding, airports have many investment needs that are not being met, Anderzen says. "We're still falling way short of what we need to invest in our aviation infrastructure," he maintains.
Part of the problem is the failure of Congress to remove, or even raise, the cap on the passenger facility charge, a fee assessed per passenger landing by airports to generate funding for capital improvements. For two decades, PFCs have been capped at $4.50, limiting the extent to which airports can raise funds for needed projects. PFCs are the "second-largest funding stream for airport infrastructure improvements," Anderzen says. "Removing that cap would allow airports to set the level of the tax to raise money for their own projects."
Bridges: Grade C

The bridge category, as noted earlier, is the only one with a lower grade in 2021, dropping to a C from a C+ in 2017. Two key factors that led to the declining grade were the growing average age of bridges nationally and a slowdown in the rate of reduction of structurally deficient bridges across the country, says Andrew Herrmann, P.E., F.SEI, Pres.12.ASCE, a member of the CAI and a partner emeritus for the consulting engineering firm Hardesty & Hanover.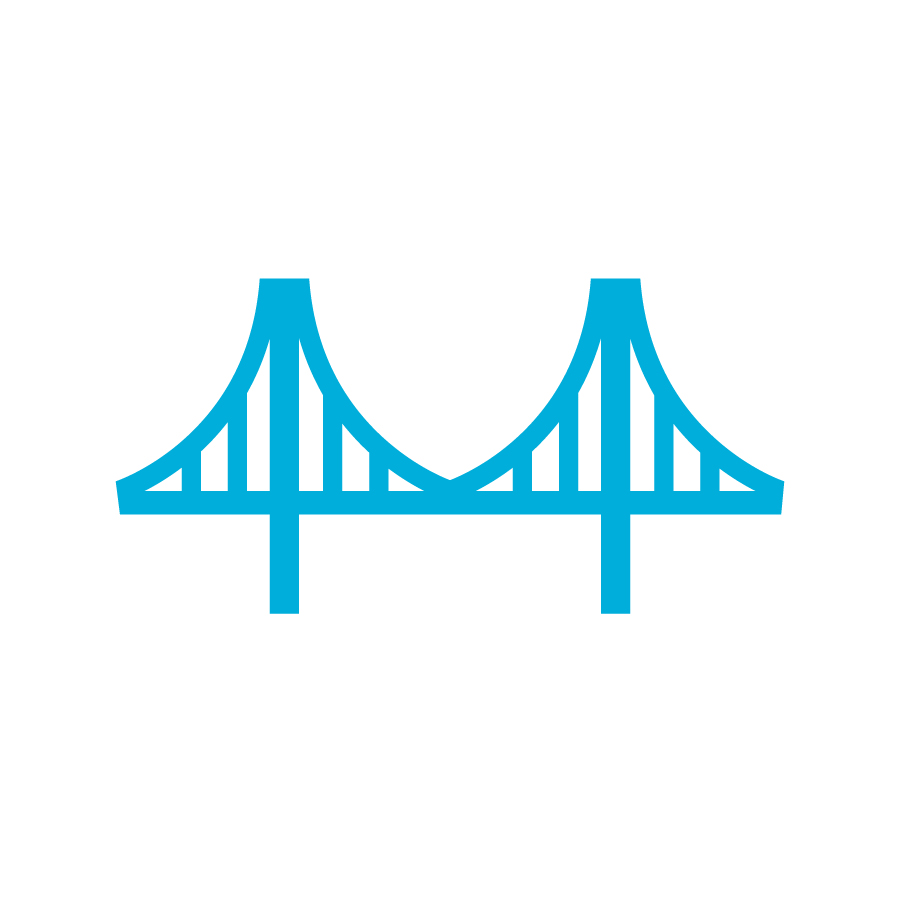 Four years ago, 39 percent of bridges nationally were more than 50 years old. Today, that figure has risen to 42 percent. "If you look at bridges of that vintage, they were originally designed for a life of about 50 years," Herrmann says. Of course, rehabilitation and repairs can extend bridge life, but the slow rate at which bridges are being improved leaves a lot to be desired. According to current estimates, "it will take more than 50 years to repair all of these bridges," he notes. All told, the national backlog of bridge rehabilitation needs totals an estimated $125 billion, Herrmann says.
Approximately 7.5 percent of U.S. bridges are considered structurally deficient today, down from more than 12 percent a decade ago. However, even the seemingly good news comes with a caveat. "The thing we're noticing now is that the rate of reduction of those structurally deficient bridges has slowed considerably in recent years," Herrmann says.
With so many bridges reaching advanced ages, owners are having difficulty keeping them in good shape. "The other thing that concerns us is that the number of fair condition bridges is growing and recently surpassed the number of good condition bridges for the first time," Herrmann says, referring to specific condition ratings used to assess bridges as part of the National Bridge Inventory maintained by the DOT's Federal Highway Administration. "Fair is just a step away from poor," he says. "You're looking at the bridges getting older and their condition not changing for the better."
Bridges in the northeast and central regions of the country are of "particular concern," says Michael Mangione, P.E., M.ASCE, the national director of highway and bridge services for WSP USA. Along with having "some of the nation's oldest bridges still in active use," these areas are "also subject to some of the harshest weather conditions, with deterioration exacerbated by repeated salting and weather-related road maintenance," Mangione says.
At the same time, bridge capacity has decreased slightly since the last report card. More than 94,000 bridges nationally, or 15 percent, do not meet current traffic demands or meet current standards. By comparison, 13 percent of bridges fell into this category in 2017. Such bridges "can serve as bottlenecks," Herrmann says. Meanwhile, an estimated 21,000 bridges are susceptible to overtopping or undermining in the event of high water, a condition that is expected to worsen as climate change produces more extreme storms.
Mangione agrees. "Everything we do now really needs to be informed by those risks imposed by climate change, resiliency, and sustainability," he says. "Those risks are something that bridge owners need to consider when they're planning a new corridor, a bridge replacement, or a highway project, as well as other types of infrastructure."
Herrmann attributes the dip in the grade mainly to inadequate funding. "That's always the problem," he says. "You need dollars for inspection. You need dollars to do rehabilitation and also to do replacement. That's not even talking about when new bridges are involved. It all comes down to the dollars. You have to have (them)."
Contributing to this problem, Herrmann says, is the fact that the federal motor fuel tax, which funds the Highway Trust Fund, has not been raised since 1993. "Inflation has cut the purchasing power (of the fuel tax) by 40 percent," he says.
Herrmann notes that 33 states have raised or reformed their own gas taxes since 2010. However, such moves alone are not sufficient. "In many cases, (the state gas tax increases) just covered inflation," he says.
Citing a positive trend, Hermann points to greater use by states of asset management plans in overseeing their bridge inventories. "They're basically looking at their bridges as assets and trying to apply the dollars toward the best use," he says. "That's a plus."
Improved use of the inspection data collected as part of the National Bridge Inventory is helping states get a better handle on the status of their bridge inventories, Mangione says. Because the bridges must be inspected at least every two years, the resulting data provide "a relatively real-time look at your structures," he says. "Agencies want to know what they have in their bridge populations, more than anything else. Not just from an inventory point of view but from a condition point of view."
Armed with this detailed data, states can target and prioritize their rehabilitation and repair efforts to ensure that spending is conducted as judiciously as possible. "In an era of limited funding, getting the money to where it is needed most can make a world of difference," Mangione says.
Stormwater: Grade D

Following the passage of the Clean Water Act in 1972, regulatory efforts pertaining to clean water focused mainly on point sources of pollution. As those efforts have matured, the regulatory focus has grown to include nonpoint sources of pollution, particularly stormwater. As increasing development creates more impervious surfaces, the increased runoff means more flooding, especially in urban areas, and more pollutants entering streams and rivers. In fact, for many waterways in the United States, stormwater represents the only growing source of pollution.
Before the release of the 2017 report card, ASCE had fielded requests from stakeholders asking for stormwater to receive its own grade rather than simply being included as part of the wastewater category. "The problem was that we didn't have any data to do a separate stormwater category," DiLoreto says. "Without data, we can't develop a grade."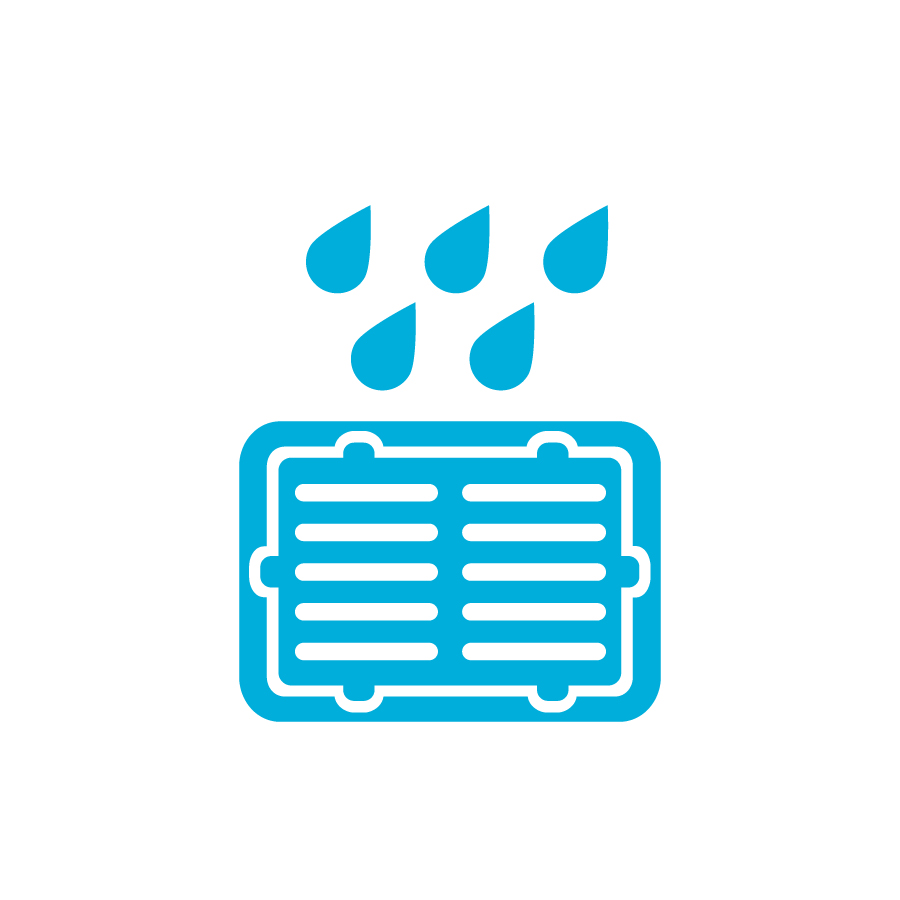 Even in the absence of sufficient national data on the stormwater sector, the CAI "recognized that stormwater was being treated as a utility by many municipalities," DiLoreto says. "Stormwater is an issue in every urban development throughout the entire country. It clearly is a category that represents important infrastructure in America when you consider that we all are affected by stormwater."
Acknowledging the importance of stormwater as a unique sector, ASCE announced in July 2019 that it would include stormwater as a separate category in the 2021 report card. The decision followed the release in May 2019 of the results of the first-ever study of U.S. stormwater needs, which was conducted by the Water Environment Federation Stormwater Institute with the assistance of the National Municipal Stormwater Alliance. Based on a survey of more than 600 municipal separate storm sewer system permittees, the study provided a host of data, while also estimating that the U.S. stormwater sector has an approximate annual funding gap of $7.5 billion. Thanks in part to data from the survey, the CAI was able to develop a grade for the stormwater category, DiLoreto says.
ASCE's recognition of stormwater as an industry in its own right is a "big move forward" for the sector, says James Houle, Ph.D., A.M.ASCE, the director of the UNH Stormwater Center at the University of New Hampshire. "Historically, stormwater and its attendant infrastructure have been the (stepchildren) of the utility industry," Houle says. "Stormwater has been treated largely as an afterthought." As a result, the stormwater sector has had to make do with significantly less funding relative to other, more prominent utilities. The biggest challenge facing the industry, Houle says, is that it is "living in a legacy of neglect."
This neglect is reflected squarely in the D grade assigned to stormwater in the 2021 report card. The low mark resulted mainly from "two major factors," says Darren Olson, P.E., D.WRE, M.ASCE, a vice president for Christopher B. Burke Engineering Ltd. and a co-vice chair of the CAI. The first factor is the age of much of the existing stormwater management infrastructure across the country. "So much of the stormwater management system is old and was really not designed to any particular standard," Olson says. The second factor concerns ongoing "precipitation patterns of increasing rainfall trends," he says.
The combination of aging, often inadequately designed stormwater management systems and rainfall volumes that are increasing over time has resulted in a "service gap that is getting greater and greater," Olson says. Such a gap accounts for the increase in urban flooding and the decrease in water quality in many streams, he maintains. "In my mind, (this gap) is really what the critical issue has become," Olson says.
Unfortunately, the annual gap in stormwater funding is even greater than the $7.5 billion identified in the 2019 study from WEF's Stormwater Institute, Olson says. The study concerned only compliance costs associated with stormwater regulations, he notes. "That doesn't begin to address urban flooding," Olson says. "That's a really important distinction. … There is a whole separate needs assessment that would need to be done to begin to have these older communities handle urban flooding."
To begin to close the gaps in service and funding that pervade stormwater systems today, communities and governments at all levels need to pay more attention to stormwater infrastructure, Olson says. "The average person or elected official doesn't give much thought to stormwater systems until something goes wrong," he says.
The first step, according to Olson, entails recognition of stormwater infrastructure and its importance in safeguarding water quality and protecting against flooding. The second step involves assessments of existing stormwater management systems. Building on the previous two steps, the third step will require "targeted investment from federal sources and generated by local stormwater utilities, based on an engineering analysis of the data that we have," Olson says. "Those three steps, I think, get us to improvement of our stormwater systems."
How stormwater infrastructure is funded can play a big role in the attention that it receives from the public and elected officials, says Rebecca Shelton, P.E., F.ASCE, the assistant director of the Department of Water Resources for Gwinnett County, Georgia, and a co-vice chair of the CAI. If funded by tax dollars, stormwater infrastructure is forced to compete with such other local priorities as parks, police, and fire protection. "Stormwater is not nearly as exciting as those other areas," Shelton says.
To alleviate this problem, an increasing number of communities are turning to the use of stormwater utilities funded by fees that are typically based on property size, amount of impervious area, or other site-specific characteristics. Such an approach provides a "dedicated funding source for stormwater infrastructure," Shelton says, ensuring that such infrastructure is more likely to receive necessary upgrades. In 2018, 26 percent of communities with municipal separate storm-sewer systems had either created stormwater utilities or imposed fees related to stormwater, Shelton notes, up from about 19 percent in 2013.
Only as more communities begin to contend with their stormwater challenges is the scope of the problem beginning to come into focus. "There's just a lot of work that needs to be done in stormwater," Shelton says. "It's an area that's really critical at the local level but does not receive much attention at the national level."
As an example, Shelton notes that stormwater is a subset of the Clean Watersheds Needs Survey, a report prepared every four years by the states and the U.S. Environmental Protection Agency to estimate the capital investments necessary to address the water quality objectives of the Clean Water Act. "Because (stormwater) is a subset, it just doesn't get the focus," Shelton says. In turn, the "vast majority" of funding provided by the federal Clean Water State Revolving Fund program goes toward infrastructure for wastewater treatment rather than stormwater management, she says.
On the bright side, the traditional mindset that viewed stormwater as a waste product to be disposed of as quickly as possible has largely been replaced by a more comprehensive approach, Houle says. Both through regulation and practice, municipalities are increasingly encouraging and employing tactics that "manage water at the source and water as a resource," he says. "They're changing the way that they manage this resource," Houle notes. "That's a great sign, and it's the start of something really promising."
Along these lines, more communities are adopting a "one water approach" to stormwater management that encompasses such concerns as water supply, flood resiliency, and even sea-level rise, says Rosey Jencks, a vice president and national technical leader for stormwater, resiliency, and green infrastructure at the consulting engineering firm Brown and Caldwell. Taking a broader approach can not only improve projects but can also "increase opportunities for cost sharing and agency partnerships," Jencks says.
By integrating stormwater management efforts with other infrastructure capital projects, municipalities can achieve multiple benefits beyond simply reducing runoff and improving water quality, Jencks says. For example, adding green infrastructure components to any project that involves construction within a roadway or its right of way is a "great way of conferring a whole lot of benefits — including traffic calming, urban cooling, and flood resiliency — while bringing water quality improvements," Jencks says.
In terms of stormwater best management practices, green infrastructure has come into its own as a force to be reckoned with, says Jeff Herr, P.E., D.WRE, the national stormwater leader for Brown and Caldwell. "There's a tremendous growing interest in green infrastructure," he says. Such green infrastructure elements as permeable pavement, bioretention swales, and sidewalk planters are increasingly being used, particularly as parts of retrofit projects, Herr says. (ASCE recently completed several such projects within the parking lot of its Reston, Virginia, headquarters.)
Designed to minimize stormwater runoff and manage it as close to the source as possible, low-impact development methods can be used to negate harmful effects associated with runoff from development, Herr notes. Those improvements can affect both quality and quantity. "Using low-impact development practices, we can design land development so that it does not contribute more pollutant loadings after development," he says.
Additional technological developments benefiting the stormwater sector include advances in real-time hydrologic and water quality monitoring and active controls for stormwater infrastructure that lead to improved performance, Herr says.
Investment pays off
As the previous examples have shown, funding is not the only factor that determines how well individual infrastructure categories perform, but it certainly makes a notable difference. "We know that if we want the grades to go up, we must invest in the infrastructure," Swallow says.
The modest improvement in the state of public works during the past four years is the result of a national "down payment" on infrastructure, Swallow says. "We put that first investment in there, and as a result, we're beginning to see a shift in the grade in the right direction."
But much remains to be done, she emphasizes. "If we could get that same level of investment into all the categories and really encourage the federal government to meet us at the table, that's where we'll really see the positive change that we know is attainable," she says. "That's where we'll really see our infrastructure improve to the point at which it truly meets the needs of all Americans."
This article first appeared in the March/April issue of Civil Engineering as "Marking Progress."