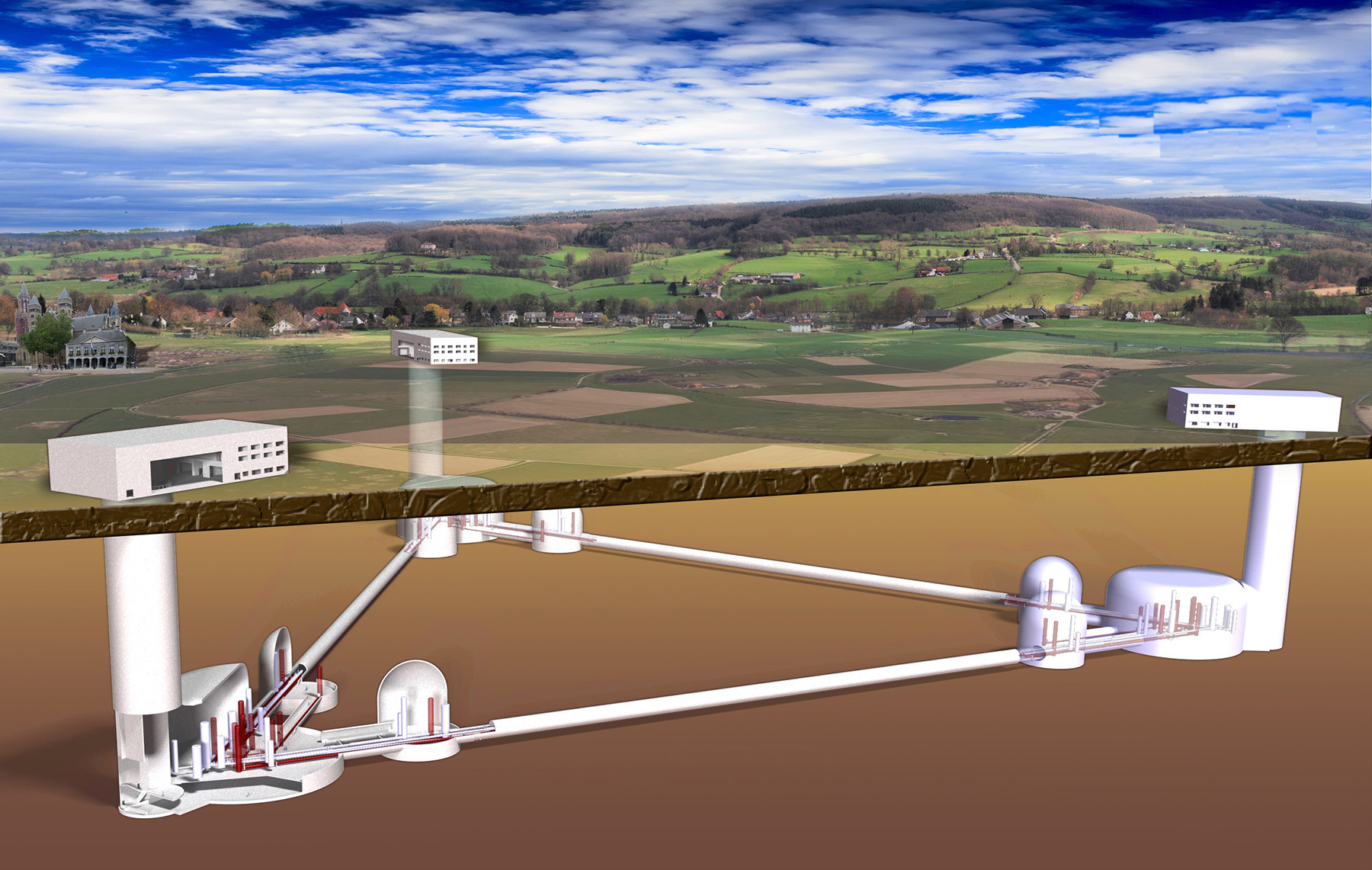 By Laurie A. Shuster
On June 30, the European Strategy Forum on Research Infrastructures — a Brussels-based organization that supports research infrastructure in Europe — decided to include the Einstein Telescope in its plans for 2021. The Einstein Telescope is a proposed underground complex that will help scientists study gravitational waves to learn more about the early history of the universe. By including it in its current road map, the ESFRI is making a significant contribution toward seeing the long-planned research facility come to fruition.
The Einstein Telescope will be the third generation of laser-interferometric detectors, which detect the gravitational waves predicted by Albert Einstein's general theory of relativity. The first two such facilities are the Advanced Virgo, in Cascina, Italy, and the Advanced LIGO, a pair of observatories in Hanford, Washington, and Livingston, Louisiana. These facilities have helped researchers study neutron stars and merging black holes, creating a new understanding of gravitational-wave astronomy and developments that happened during some of the earliest years after the Big Bang.
When constructed, the Einstein Telescope will offer greatly improved sensitivity over the previous generations through its triangular design and longer interferometer arms, which will be 10 km apiece, as opposed to 3 km at the previous facilities. New technologies to be added to this version include a cryogenic system to cool some of the main optical instruments, quantum technologies to reduce the fluctuations of light, and advanced noise-dampening methods, according to the Einstein Telescope's website.
The facility will consist of three nested detectors arranged in a triangular pattern, as opposed to the L shape of the previous detectors. Each will be able to detect both high- and low-frequency gravity waves. The entire complex will be built below ground to diminish the interference of "displacement noises" and seismic waves experienced at the surface, according to the site.
By including the Einstein Telescope in its 2021 road map, the ESFRI sets the stage for construction of the underground telescope to begin as early as 2026. Two sites are being considered: Sardinia, Italy, and the Meuse-Rhine Euroregion, which comprises parts of Belgium, Germany, and the Netherlands. Site work may begin as early as 2024.
Laurie A. Shuster is the editor in chief of Civil Engineering.
This article first appeared in the November/December 2021 issue of Civil Engineering as "Testing Gravity."