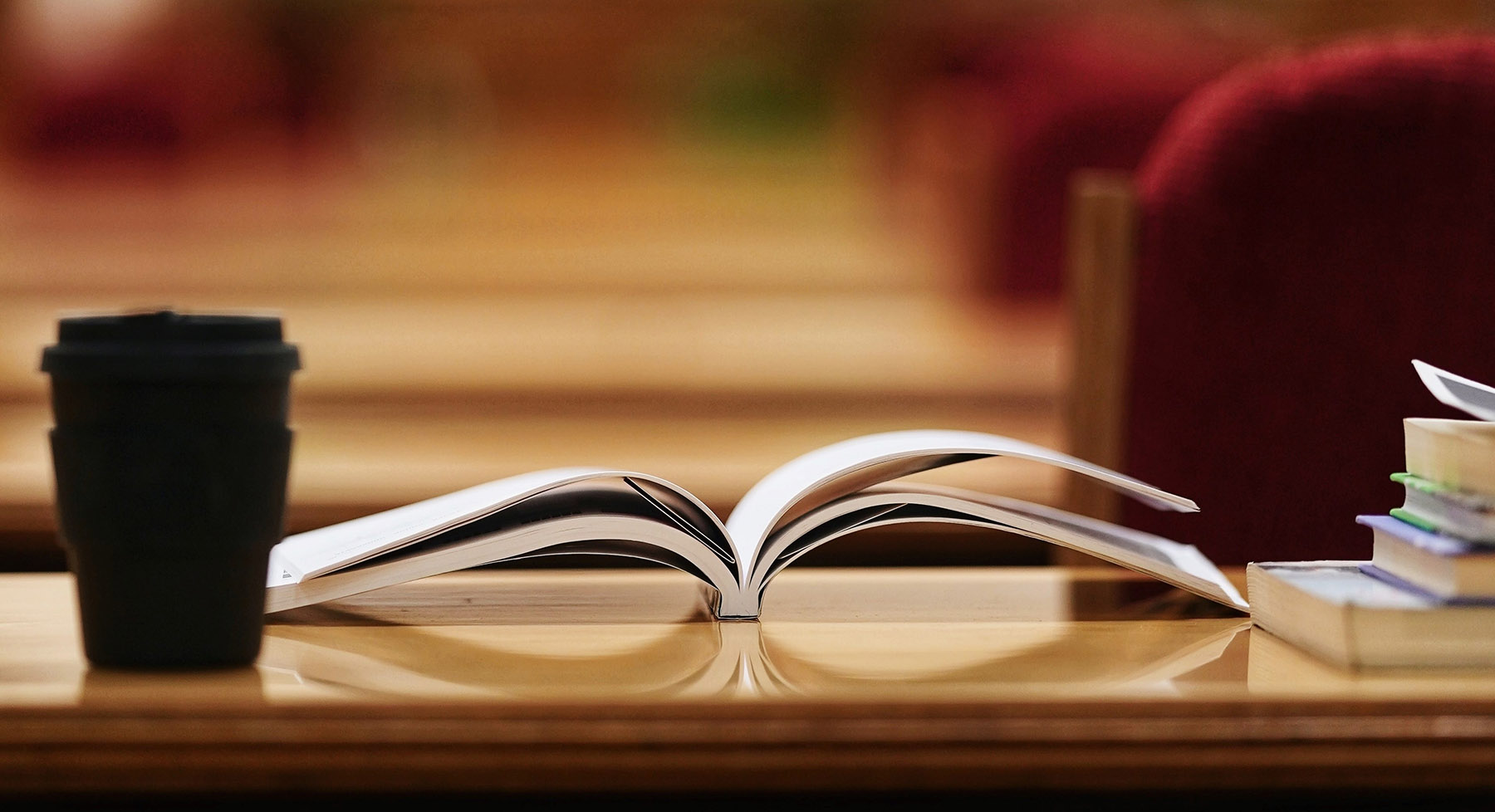 Edited by Margaret M. Mitchell
Instructors at the University of Southern California have created a class that connects budding talent with the real world and ingenuity with practicality. Civil Engineering 486A: Innovation in Engineering and Design for Global Crises is at the intersection of academic excellence, creativity, and real-world solutions. Now in its fourth year, the course is an ideal environment for innovation, where design thinking and lean startup methodology take center stage.
The instructors are Burcin Becerik-Gerber, DDes, A.M.ASCE, professor and department chair of the Sonny Astani Department of Civil and Environmental Engineering at USC; Brad Cracchiola, LEED AP, lecturer at the Sonny Astani Department of Civil and Environmental Engineering and associate director of project management at Designworks; Daniel Druhora, director of new initiatives and lecturer at the Viterbi School of Engineering at USC; and David Gerber, DDes, associate professor of practice in civil and environmental engineering and architecture, also in the Viterbi School of Engineering.
The course's motto is "Lives not grades," and that sentiment drives the direction of the class. It is also the title of a film that documents one class's trip to a refugee camp in Greece.
Becerik-Gerber, Cracchiola, and Druhora discuss the course in detail for Civil Engineering.
Describe CE 486A.
BBG: The course is an incubator for social innovation startups. It brings together students, local community stakeholders, and business leaders through a collaborative effort that leverages the power of engineering, design, diplomacy, entrepreneurship, and storytelling to create innovative solutions to real-world crises. We recruit students from all majors.
We divide the class into five multidisciplinary startup teams composed of five to six members each. We take these teams on two trips to communities that are burdened by global challenges and where we have established partnerships. The first is a research and discovery trip, and the second is where the teams test their solutions within the local context.
The first two years of the course (2018-20) we focused on the refugee crisis in Greece. We visited Mória, a refugee camp in Lesvos. The last year (2020-21) was focused on solutions to the pandemic right here in Los Angeles. This academic year (2021-22) we are focusing on sustainable communities in Alaska.
Each team is given a modest prototyping budget to complete a minimal viable product within an academic year. Our methodology is driven by the fact that there can be no single solution to these crises, no single discipline or organization that can solve them alone, and that more resources and novel approaches are required. Input, engagement, and collaboration with the public and private sectors throughout the life cycle of a product or service that come out of this course are extremely important.
These stakeholders are involved in the evaluation process so that solutions are poised for initial adoption leading to greater impact. Beyond this, stakeholders offer valuable insights on their communities, helping us identify the factors necessary for project success.
Engagement with private enterprise — such as manufacturers or software developers — is also essential because they help us improve the speed, quality, and cost-efficiency of solutions. That's why we introduce student teams to private sector advisers and invite them as panelists and judges to team presentations at least twice a semester (Pitch Night in the fall and Demo Day in the spring). We want to introduce students to the latest industry practices and provide pathways for private sector investors to help student teams transition their solutions to scale.
Does one cohort build on another?
BBG: Each class starts fresh; however, the program is built to engage and involve students from past cohorts, who form a 'mastermind group' who share insights, techniques, and lessons learned from their real-world experiences. Some teams also decide to continue to develop their products and retake the course.
Who is this course geared toward?
BBG: It's a course for a new generation of students who dare to see themselves as makers, innovators, entrepreneurs, engineers, and storytellers who want to go beyond a typical academic experience. We are aiming to change the mindsets and worldviews of our students. We intentionally immerse them in the problem space so that they can identify, verify, and understand firsthand the 'real' problems through a user-centered approach. We then expose our students to the attitudes, skills, resources, and critical thinking needed to address the challenges they directly observe.
The solutions that come out of the course typically evade the real experts — governments, corporations, and big organizations with massive resources. So having a lean startup mindset is key.
What is innovative about this course?
BBG: This course focuses on making a real-world impact. This is not a theory course but a hands-on, experiential program. Their success depends not only on their approach and use of innovation models, but also on their execution in building their solutions and testing with real users. Additionally, when addressing global crises like the refugee crisis or the pandemic, traditional engineering solutions to well-known issues might not work due to environmental, cultural, and economic reasons as well as lack of resources. Thus, 'innovative' and out-of-the-box thinking in design, engineering, and entrepreneurship is needed — which is the focus of this class.
Why did you choose to build the course on the principles of design thinking and lean startup methodology?
BC: Design thinking and the lean startup methodology are two innovation practices used by organizations in industry. We teach and practice a hybrid approach, which leverages the strengths of each. Design thinking teaches students to not only innovate from the user's perspective but co-create with users to arrive at meaningful solutions. The lean startup method teaches students how to innovate in a fast, iterative, data-driven way once that problem is identified.
We continuously encourage rapid prototyping throughout this two-semester course, in which students create dozens of prototypes and test them with end users. We continuously encourage collaboration among team members, teams, end users, and other stakeholders such as government agencies, nongovernmental organizations, etc.
What are some of the engineering principles taught in the course?
BC: The course emphasizes the following principles:
Problem identification for solving the 'right' problem.
Engineering design with a specific focus on developing solutions with a human-centered approach.
Rapid prototyping for physical and digital products.
Engineering ethics with the goal of developing engineering solutions to be unbiased and to have norms of human values and morals.
Systems thinking, as no engineering solution is isolated.
Designing for manufacturing.
Global challenges cannot be solved by one discipline alone. They require multiple disciplines coming together. We are teaching engineering students to collaborate with other disciplines and other disciplines to collaborate with engineering. This is a more accurate model for how the world really works. Engineers need to understand the human aspects of their solutions, to allow their solutions to be tested by market realities, and to ensure that their solutions are financially viable, socially responsible, and environmentally sustainable.
How is learning assessed for their final grade?
BBG: The motto of our course is 'Lives not grades,' and this cuts to the heart of what we are teaching. Students attracted to this course are highly motivated and have an impeccable academic record. But they need to learn the importance of embracing the failure inherent in a successful engineering and design process. So their final grade truly doesn't matter as much as the outcome of their impact and the transformational journey that brings them a step closer to their own humanity.
We constantly evaluate them by asking: Are you solving the right problem? Are you solving it right? Will it have an impact? Who are you becoming in the process? Learning is assessed by the effort they put in throughout the course.
Students must keep a design journal. What is the benefit of that?
BC: Several reasons: 1. To push students toward visual thinking and communication, which can help with clarity of ideas and identification of problems due to visualization of specifics as well as enabling a team to have greater alignment on their shared vision. 2. To build the habit of documenting data and thought processes for later reflection. In this way it forces students to examine their assumptions about a problem and question those assumptions. 3. To capture ideas and images that provide inspiration.
In the documentary Lives Not Grades, it is stated that you went to the Mória refugee camp in Greece. Why there?
DD: Camp Mória, officially known as the Mória Reception and Identification Centre, was the largest refugee camp in Europe. The size and complexity of the challenges in this camp attracted us to this location. For example, the camp had great fluctuations in population. It went from some 6,000 residents when we first visited in 2018 to over 20,000 in 2020. And as the camp ballooned in size, the problems also became bigger and more urgent in scope.
Each cohort focused on massive problems such as large-scale emergency response, electronic health records, the mental health of overworked volunteers, and solutions to prevent death from hypothermia during the winter. As the challenges in the camp grew, so did our teams' ambitions to make a real impact.
But more importantly, Lesvos island welcomed us and supported us in this endeavor. We were official guests of the Lesvos Municipality, and we owe much of our success in the course to Tasos Perimenis, director of the Lesvos Local Development Co., who provided strategic support and guidance throughout our entire two years in Lesvos. This symbiotic relationship between private enterprise, academia, and local government changed our approach to teaching.
We firmly believe that the students learn from each other and from this guided interaction with real-world stakeholders as much as they learn from us as professors.
How did you modify the course once it was clear Mória was no longer an option?
DD: Our last trip to camp Mória was in February 2020, just as the pandemic was sweeping the globe. For those who don't know, Mória burned to the ground in September 2020, and a new camp was built to replace it. The sentiment toward refugees and organizations providing aid also changed dramatically from solidarity to refugee boats being pushed back from the shore. Despite this, several of our teams continue to work on the island in partnership with Greek government agencies and NGOs.
During the 2020-21 academic year, we pivoted to challenges in our own backyard. We don't look for crisis, but crisis eventually finds us. Even as we were working in Mória, we were witnessing a dramatic increase in the homelessness crisis in Los Angeles. It had worsened under COVID-19, so our teams immediately saw the needs and wanted to respond. Several solutions that came out of the 2020-21 cohort directly address the crisis, such as ways to safely store medicine, food security, and systems for better coordination among organizations working with the unhoused.
When do you think it sinks in for students that their solutions really are more about 'lives than grades'?
DD: We hope that it sinks in as they start their first user interviews, but it doesn't always work that way. There are hundreds of things vying for our students' attention daily, so it's easy to move on from a problem space emotionally and mentally once they've completed fieldwork and are prototyping in a lab. The one moment that is profound for every student in the class is when they see real users testing and using the solutions they created. That feeling that you've created something real, something that improves a life is the 'aha' moment in the class.
By the time they get to that moment, they begin to comprehend the journey. They came into the class feeling bad about their skills or overconfident about their knowledge of the world, making a lot of assumptions. But by the time the class ends, they look in the mirror and realize that they, too, have changed. They no longer see the world the same way they used to.
Will you do another documentary?
DD: Right now, we are working on sustainability solutions in Alaskan communities, particularly remote indigenous communities, and their challenges. We are working on a short documentary that follows the journey of a single team more closely. In the first film, we followed all the teams, but now we'd like to take a more intimate approach and zoom in on one team and their challenges as they try to innovate together with Alaskan communities to solve a single problem.
In the documentary, we get to see several products students tested in the refugee camp. What was the fate of those products?
DD: The shower was eventually developed by an NGO working on sanitation in the camp. So the team turned their plans over to the NGO, and the NGO built their shower. The water backpack is still looking for a manufacturer. The heat jacket became an antimicrobial fleece that had a face mask built in, which would have been excellent for the pandemic, but the team split after the class. Team leaders went on to graduate school and have started other social enterprises in the meantime.
We don't expect all students to continue their startups after class, but they all eventually go on to create other innovations on their own, and that's inspiring.
If there is one thing you want students to learn from this course and the accompanying real-world experience, what is it?
DD: In the words of J.R.R. Tolkien, 'not all those who wander are lost.' Innovation is not a straight line but a winding road full of adventures and people willing to help if you are willing to wander off the beaten path. Embrace hardship and challenges; it's all part of the process. The only opportunity you lose is the one you refuse to take because you are afraid.
What do you want your teaching legacy to be?
DD: 'Lives not grades.' This sums it up for all the instructors in the course. We want to be known for the lives of the students we touched and the lives they touched in return. That is the force multiplier that has the potential to change the world.
To view Lives Not Grades, go here.
---
Margaret M. Mitchell is the managing editor of Civil Engineering.

Do you have an innovative program for reaching and teaching today's technology-savvy civil engineering students? If so, email [email protected] using the subject line "Higher Learning."

This article first appeared in the January/February 2022 issue of Civil Engineering as "Civil Engineering Course Embraces Innovation and Real-World Solutions for Global Crises ."