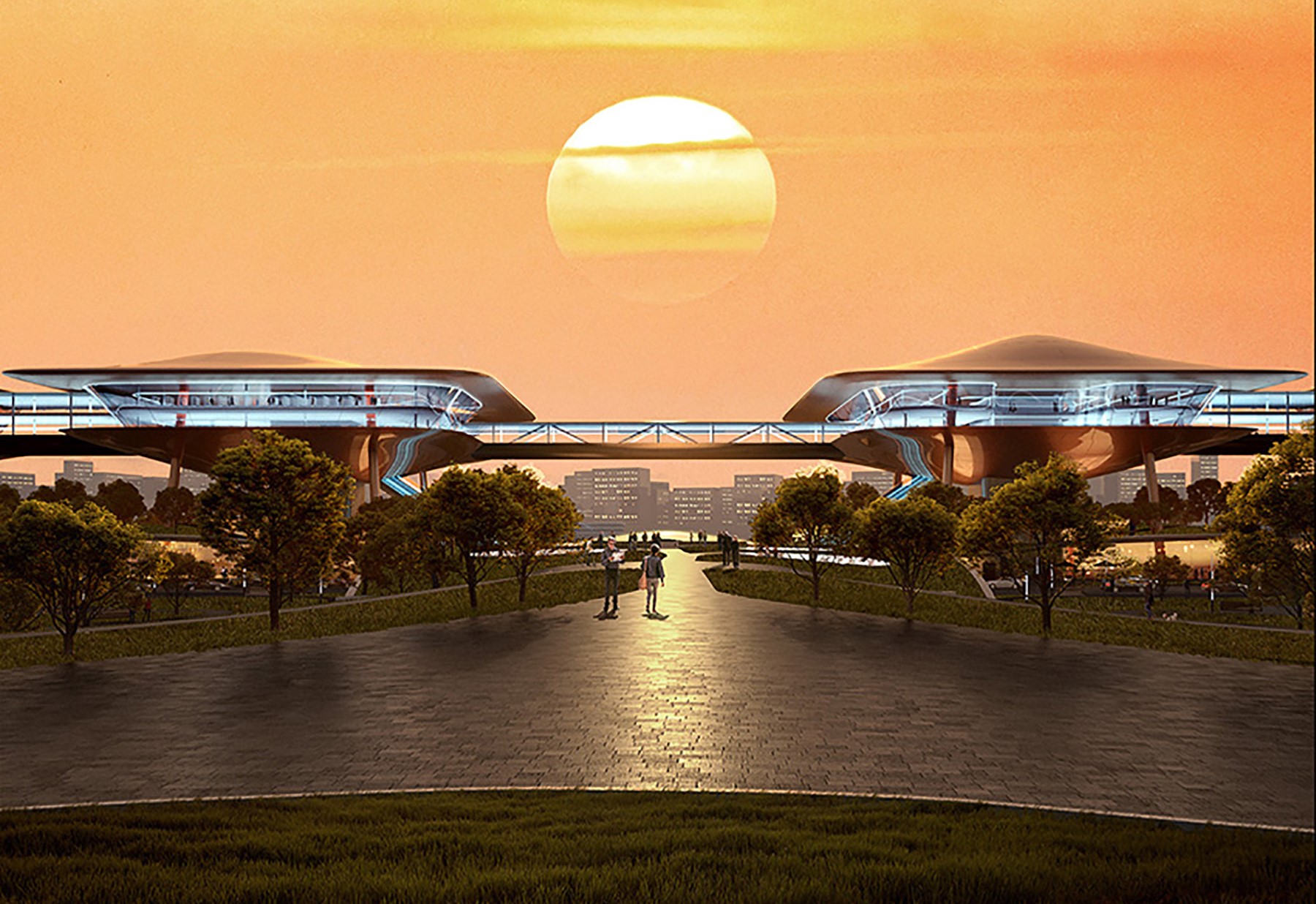 By Catherine A. Cardno, Ph.D.
The winning design for the Cuntan International Cruise Centre in Chongqing, China, has been chosen. Dubbed the Yangtze River Skywalk and created by Beijing-based MAD Architects in collaboration with the China Academy of Building Research, the design converts an existing 66,000 sq m cargo terminal into a 65,000 sq m international cruise terminal and city complex with spaces above, at, and below ground level.
The project also includes a 15,000 sq m cruise ship port and 50,000 sq m of commercial space.
Set within the Cuntan Port area along the Yangtze River, the proposed cruise terminal includes a design inspired by the shipping port's enormous orange gantry cranes.
"The new scheme is therefore not only about reflecting the industrial colors of the past but also about respecting this original surrealism (of the gantry cranes)," explains Ma Yansong, architectural lead for MAD Architects. "We have designed the elevated buildings as if they were a futuristic, free-walking city, seemingly arriving here from elsewhere and perhaps traveling elsewhere once again someday."
The 430 m long, mixed-use complex will comprise six interconnected elevated buildings. The elevations of the raised buildings will be staggered such that from a distance their rooftops will re-create the visual rhythm of the industrial freight terminal cranes that line the river.
At ground level, beneath the "floating" building complex, will be the new Cruise Ship Landscape Park and beneath the park and lit in part by skylights will be the Cruise Ship Hall. The park will add 100,000 sq m of urban green space to the area.
Construction of the cruise center is expected to begin late this year and be completed by 2027.
Catherine A. Cardno, Ph.D., is the managing editor of Civil Engineering Online.
This article first appeared in the July/August 2022 issue of Civil Engineering as "River Skywalk."