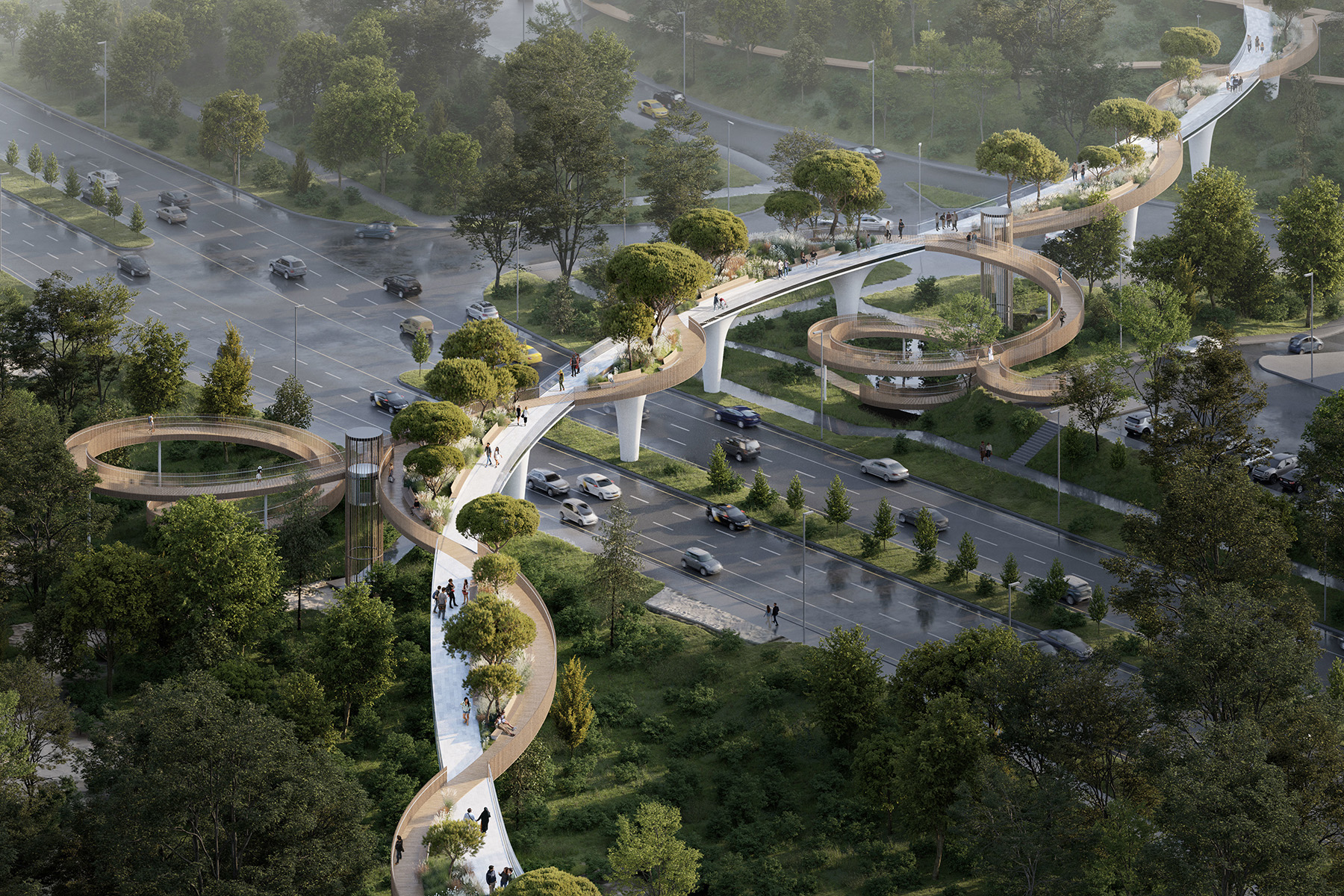 By Jared Brey
A design for a pedestrian bridge linking two parks in Almaty, the largest city in Kazakhstan, has won a 2022 Architizer A+Award in the category of unbuilt transportation infrastructure.
The design for the Almaty Pedestrian Bridge was developed by ATRIUM, an architecture and design studio based in Moscow and Dubai, United Arab Emirates. It was completed on behalf of a developer client that has worked with the government on a number of projects, according to Anton Nadtochiy, co-founder and a chief architect for the studio.
The bridge will unite a botanical garden and a ski-jumping park that are currently separated by a freeway. The design is built around two pathways to allow for both direct and meandering walks. The bridge will be accessible by both a staircase and a ramp with a 5-degree incline at the entrance near the botanical garden. As described in ATRIUM's press materials, the project "reinvents the typology of the bridge as both transitional and recreational spaces."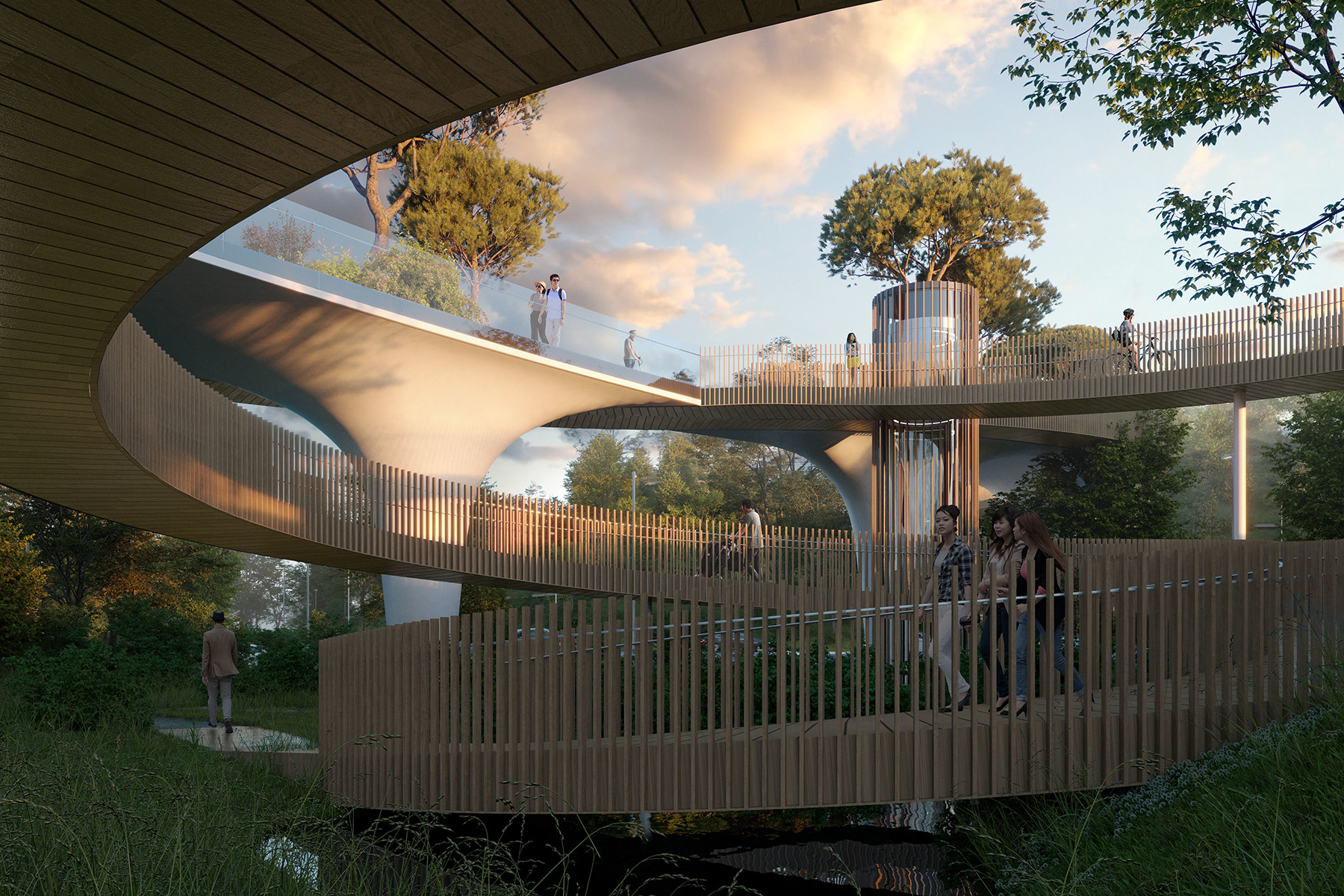 The design includes landscape features as well. The supports for the bridge will do double duty as tubs for planted trees, and various planted areas along the span will reflect the different ecological zones of Kazakhstan. A hill with an observation deck is included at the entrance near the botanical garden.
The high-concept design produces an elegant aerial silhouette modeled after traditional Kazakh folk ornaments. Yet the firm took into account fine-grained local factors as well, including geological parameters and local building regulations, in order to present a design that could be accurately cost-estimated, according to Nadtochiy. In all, the concept is "quite well-resolved," Nadtochiy says. The bridge would span a quarter mile between the two parks, varying between 3 m and 8.5 m in width and rising 30 m in elevation.
The government has been planning to build a bridge linking the two parks for some time, Nadtochiy says. The project has been on hold, but ATRIUM's design has generated positive local press coverage, which he hopes could spark new momentum for completing it.
Jared Brey is a reporter based in Philadelphia.
This article first appeared in the November/December 2022 issue of Civil Engineering as "Park and Path."