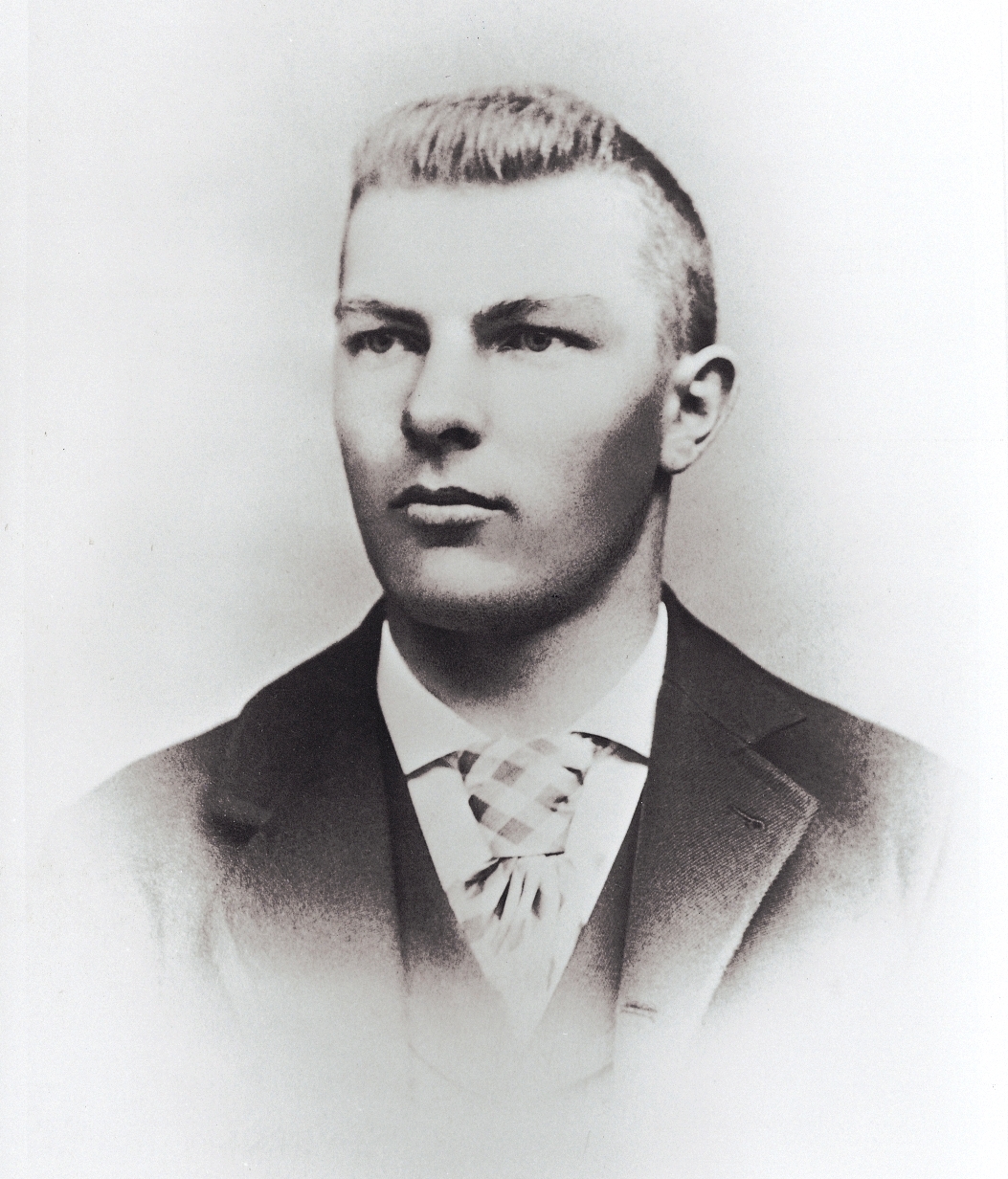 1872
–
1960
Robert E. McDonnell was born on a ranch in Gallatin County, Montana, one of four children of John and Harriet McDonnell. As a young man, he worked on his father's ranch, served as an apprentice surveyor and taught public school. By 1892, he had saved the $150 needed to enroll in Leland Stanford Junior University (now Stanford University). A classmate of future U.S. President Herbert Hoover, McDonnell was active in a number of student organizations at Stanford, played on the university's football team and served as president of the graduating class of 1897.
Following graduation, McDonnell worked as a staff engineer for the Southern Pacific Railroad for a short time before reconnecting in early 1898 with Stanford classmate Clinton S. Burns, fulfilling a promise they had made while in school to start their own engineering firm. After poring over census reports, waterworks manuals and corresponding with city officials throughout the country, the partners selected Kansas City as the location to start their new firm. Their research had shown that the cities, towns and villages within a 200-mile radius of Kansas City had fewer waterworks systems serving local populations than anywhere else in the country.
The duo supplemented their income during the difficult early days of their firm by working as civil engineers for Kansas City's Parks Department until finally landing their first consulting engineering contract for the City of Iola, Kansas in 1900. That first contract soon led to other projects designing water and sewer systems and then later power and light systems for many small communities. With McDonnell leading civil and construction work and Burns working as chief engineer, their firm soon had a small team of engineers working on projects throughout Kansas, Missouri, Oklahoma, Arkansas, Iowa and Illinois. By 1913, their firm was becoming well-known nationally as an authority on engineering, construction and financing of public infrastructure and by 1923, the firm's 25th anniversary, they had completed 548 projects in 33 states.
McDonnell was a lifelong advocate of public sector ownership of water and electric utilities, noting that this was the best way to protect public health and improve quality of life. He became a prominent member of the American Water Works Association (AWWA) and American Public Power Association (APPA), where he gained national prominence as a speaker and author, writing more than 160 articles and technical papers, many of them advocating for public ownership of utilities. He also was proud of his role in the engineering profession, noting in one article: "The romance lies in the doing of many unusual and difficult tasks that to the engineer are all in a day's work. The chief reward is in the joy of seeing useful structures rise and making life more pleasant by mastering one round after another of worth-while achievements."
Following the untimely death of Clinton Burns in 1924, McDonnell kept the firm on a path of steady growth, including a significant number of projects for rural electric cooperatives that brought power for the first time to many underserved regions of the country. In the years leading up to America's entry into World War II, Burns & McDonnell became a large U.S. defense contractor, designing and constructing Army airfields and training bases throughout the country. By the firm's 50th anniversary in 1948, Burns & McDonnell had completed more than a thousand projects in 854 communities in 45 states, the territory of Alaska and Canada and Mexico. In 1951, McDonnell retired from the firm he founded, though he retained a role as "consultant in retirement" from then until his death on Jan. 2, 1960.