ASCE Construction Institute Student Symposium Competition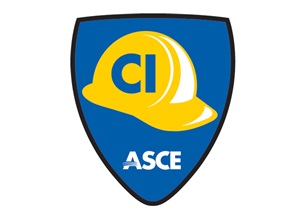 About the Competition
The Construction Institute Student Symposium Competition tasks participating students with several real-world construction engineering challenges to which teams will be asked to provide written or diagrammatic responses as well as make an oral presentation to the owner (competition judges). Sample projects will entertain all sectors of civil engineering, while the individual challenges will be related to: Traffic Control / Site Logistics, QA/QC, Safety, Public Outreach, Environment, Risk Management, and other concerns that project managers and engineers plan for. Each student team shall act as a construction engineering firm, and these responses shall be directed and delivered professionally, similarly to how a real company would address an owner requesting additional information from a firm during the pre-construction phase of a job.

This competition will continue to be offered as a pilot competition in 2024.
Rules and RFIs
The entirety of this competition will take place at the symposia; therefore there will be no competition documents passed out prior to the symposium weekend. Students should plan to dedicate about four hours at their spring symposia if planning to participate. The Construction Institute Student Symposium Competition will require students to think outside the box, work effectively in teams, and manage their time and resources to persuade the owner that they are the most deserving of the job!
This competition does not provide a "Requests for Information (RFI)" period to ask questions about the project. See the rules document for where to send clarifications if needed. Judges will use the scorecard provided in the rules document to grade the team's responses.
Eligibility for Student Symposia Competitions and Society-wide Competition Finals
Review the qualifications required of all ASCE Student Chapters to compete at the Student Symposia Competitions and in order to advance to ASCE Society-wide Competition Finals.
Learn more