ASCE Concrete Canoe Competition
The 2023 Concrete Canoe Society-wide Finals will be held as part of the Civil Engineering Student Championships at the University of Wisconsin-Platteville June 10-12, 2023.
21 teams from around the world will compete in the annual ASCE Concrete Canoe competition. 
Learn more
Congratulations to the California Polytechnic State University, San Luis Obispo, Winner of the 2022 ASCE National Concrete Canoe Competition!
View 2022 competition results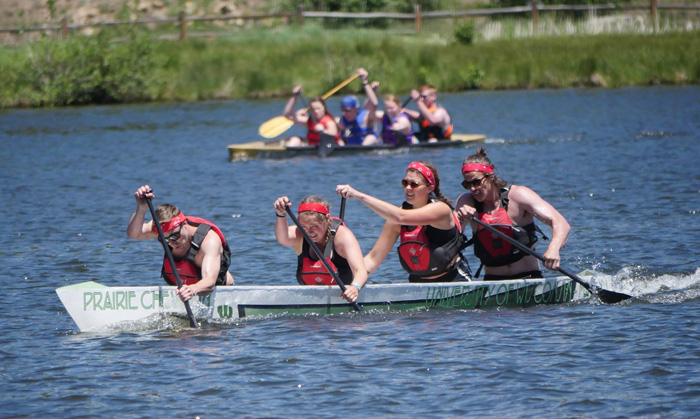 About the competition
The ASCE Concrete Canoe Competition provides students a unique opportunity to gain hands-on practical experience while testing their skills with concrete mix designs and project management challenges.
The first ASCE Concrete Canoe Competition was held in 1988, but the history of Concrete Canoe goes back to the 1960s, when a small number of ASCE Student Chapters began holding intramural concrete canoe races.
This elite competition combining engineering excellence, hydrodynamic design, and racing technique is known as the "America's Cup of Civil Engineering."
The ASCE Concrete Canoe Competition was made possible with funding from the ASCE Foundation.
Show your pride in the civil engineering profession with ASCE logo merchandise.
Your generous support of the ASCE Foundation provides vital funding to support the engineering profession.
The ASCE Foundation provides support for ASCE programs that enhance quality of life, promote the profession, advance technical practices, and prepare civil engineers for tomorrow.
Donate