Elected Region 7 Director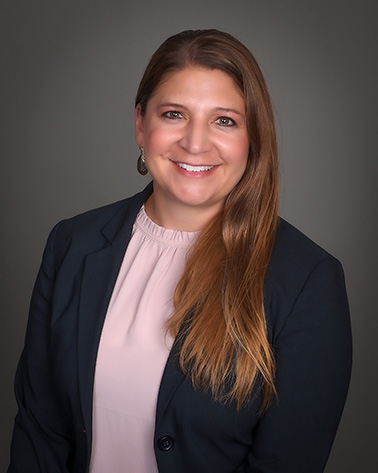 Vision statement
We're in an important transition right now—ASCE regional boundaries have been realigned with student chapter boundaries. Our mission for this change is to provide more consistent presence with the student chapters. With strong leadership and direction, we will more easily facilitate lasting relationships and connections to not only assist our student members in their development within the profession, but to also aid student transition to associate memberships.
Challenges were introduced over the past two years relating to COVID-19 restrictions limiting in-person connections. Many relationships and connections the professional society had with the student chapters before the pandemic have since been weakened. Attention to envision rebuilding of these ties, and actionable motivation to make it happen is more important than ever.
Adding to this challenge is the expected hefty workload the industry is moving into with the American Rescue Plan (ARPA) Act and the Infrastructure Investment and Jobs Act of 2021. Infrastructure is our lifeblood, and these acts will demand our professional time and attention.
I'm excited and ready to take on these challenges as Region 7 (R7) Director of ASCE!
The growth and expectations I've challenged myself with in ASCE have led me to the place I am today. My mentors have placed trust in me, their intentional guidance is something I've recognized as instrumental to my growth and successes, and a worthy experience to pass on to current and future Governors.
My vision for the next three years as R7 Director is first and foremost to continue to model engaging behaviors with the student chapters, and local Sections and Branches. Our quarterly newsletter is a wonderful way to promote the successes we're seeing at the local levels and serves as a best practice and inspiration to our members, no matter their level of service. My vision over the next three years is to improve the regularity and visibility of our newsletter along with promoting more of what we're doing throughout the region.
Second, to re-engage R7 Governor involvement in Leader Training Committee (LTC) programing and at local events. Playing into our strengths and pushing ourselves to be more is one definition of leadership, and by acknowledging these along with setting clear expectations, we can accomplish so much more. LTC recognizes areas of improvement, calls upon our leadership to train our future leaders, and provides priceless idea transfer, opportunities for debate, and networking opportunities both in-person and virtually. R7 Governors have a shared history of not taking advantage of these services. My vision is to designate 1-2 Governors, at a minimum, to engage in each of LTC's scheduled events. Additionally, our R7 visit matrix was developed to ensure Governors engage with all our local groups, with the intention of the Director and the Governor-At-Large to fill in gaps where necessary. Physically bringing this matrix into monthly Board of Governor (BOG) conference calls to ensure we are meeting our goals is another vision I hold.
Third, and in my opinion, the most challenging vision of all, is to increase our level of engagement with the student chapters when our careers will also have an unprecedented demand on our time and mental capacity. My vision to be more involved in Student Chapter Symposiums is by strengthening our ties with local younger members, and local leadership to support the Region's efforts. The boundary change facilitates a consistent need. Through strengthening these relationships, we can provide direct guidance and insight, as well as opportunities for leadership development and relationship building throughout the region.
I look forward to serving ASCE as the next R7 Director.
Biographical statement
Education
Master of Science, Environmental Engineering, South Dakota State University, 2005
Bachelor of Science, Civil Engineering, South Dakota State University, 2001
Certification and licenses
Certified Professional Engineer South Dakota
Wetland Delineator South Dakota
Work experience
Bartlett & West, Inc., Engineering Specialist, 2020-present
Banner Associates, Inc., Project Manager, 2009-2020
Source to Stream, Editor, 2007-present
HDR, Inc., Project Engineer, 2003-2009
Banner Associates, Inc., Intern, 2000-2002
Northern Great Plains Research Center, South Dakota State University, Student Operator, 1999-2003
Blue Earth Co. Highway Department, Mankato, MN, Survey Crew/Inspector, 1999
ASCE involvement
Society-level
Region 7 Governor, 2016-present

Vice Chair, 2017-2020
Secretary, 2018-2019

Multi-Regional Leadership Conference, 2016-present
President and Governors Forum, 2016
Local-level
Region 7

Champion, Younger Member Advisory Group, 2021-present

Lead, Mid-America Student Symposium, 2021-present

Chair, Awards Committee, 2019
Champion, Region 7 Infographic, 2018-2019
Attendee, Region 7 Assembly, 2016-present; Delegate, 2015-2016
Member, Audit Committee, 2016-present
Chair, Grants Committee, 2016-2019; Member, 2020-present
Webmaster, 2016-2017

South Dakota Section

Past President, 2014-2015
President, 2013-2014
Vice President, 2012-2013
President-elect, 2011-2012
Membership Chair, 2016-2018
Student Transition Champion, 2017-present
South Dakota Eastern Branch Government Relations Fly-In, 2017-2018

South Dakota State University Student Chapter

Community Service Officer, 2000-2001
Concrete Canoe Team, 1998-2001
Concrete Canoe Team Fundraising Chair, 1999-2001
Steel Bridge Team, 1999-2001
Other volunteer activities
South Dakota State University CEE Mentor, 2021-present
Roosevelt High School Band Roadie, 2021-present
Membership and Registration Workgroup, Sioux Falls Figure Skating Club, 2021
Necessities for Neighbors, 2020
Sunday School Teacher, Virtual Teacher, 2019-2020
Board Member, Sioux Falls Figure Skating Club, 2018-2020
Sunday School Teacher, Science Rotation, 2016-2018
Downtown Area Task Force, City of Sioux Falls, 2015
Scouts BSA, 2014-present
Sioux Falls Figure Skating Club, 2014-present
Events Coordinator: STEM Girls, South Dakota Engineering Society, 2013-2017
Ground Works, 2012-2014
Urban Agriculture Task Force, City of Sioux Falls, 2012
Feeding South Dakota – Backpacks Program, 2011-2015
Surface Water Treatment Workshop Planning Committee, 2013-present
Events Coordinator: E-Week, South Dakota Engineering Society, 2012-present
First Tech Challenge Professional Liaison, South Dakota Engineering Society, 2012-2016
Technical and Education Council, SDAWWA, 2011-present
Vacation Bible School Teacher, 2011-2018
Sunday School Teacher, Shepard, 2011-2016
Events Coordinator: Awards Banquet, South Dakota Engineering Society, 2010-2014
Mathcounts, South Dakota Engineering Society, 2010-2013
Ready, Set, Go! South Dakota State University, 2009-2015
Source to Stream, Proof Editor, 2004-2007
SDAWWA Young Professional, 2003-2014
Awards
George Warren Fuller Award, SDAWWA, 2020
Young Professionals Excellence Award, SDAWWA, 2013
Leadership Sioux Falls, 2013
South Dakota Section Outstanding Young Civil Engineer, SDASCE, 2012