The Greater China Section is the local Section of ASCE to which ASCE members of China, Hong Kong, Macau, and Taiwan belong.
The ASCE Greater China Section was established on November 5, 2019, on the strong basis of the ASCE Hong Kong Section. It includes engineers from different branches of Civil Engineering, including but not limited to structural, geotechnical, construction, environmental, materials, water resources, etc. The ASCE Hong Kong International Group (the Group) held its Inaugural General Meeting on July 25, 1997. As a result of its successful operation, the Group was upgraded as a Section by the ASCE Board of Direction on October 18, 1998.

In April 2001, the Hong Kong Section received the Award of Merit from the ASCE Headquarters in recognition of its outstanding performance in 2000. The ASCE Hong Kong Section became the ASCE Greater China Section in the Annual General Meeting on 5 November 2019. The ASCE Greater China Section was registered with the Hong Kong Government Licensing Office under the Business Registration Ordinance on 30 January 2019. Inauguration ceremony of the Greater China section was held on November 21, 2020.


Join ASCE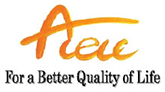 The Asian Civil Engineering Coordinating Council (ACECC) is organizing the 10th Civil Engineering Conference in the Asian Region (CECAR10) in Jeju, South Korea, October 21–24, 2025, hosted by the Korean Society of Civil Engineers. The theme of the Conference is "Sustainable Management and Resilient Technology (SMaRT) in Civil Engineering".
Leadership
Xiaowei Deng

,

Aff.M.ASCE




President

Xiaowei Luo

,

Ph.D., M.ASCE




President-elect

Zhen Leng

,

Ph.D., EIT, M.ASCE




Past President

Jiachuan Yang

,

Ph.D., A.M.ASCE




Vice President

You Dong

,

Ph.D., M.ASCE




Secretary