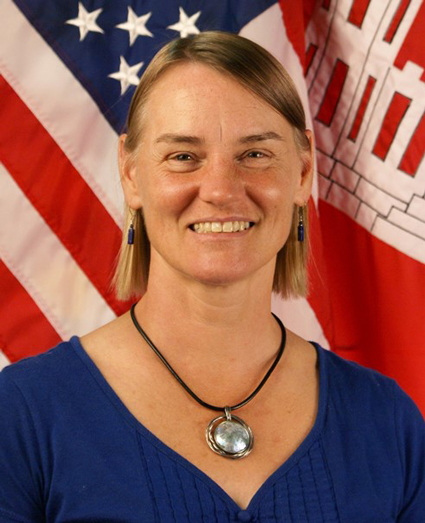 Congratulations to Dr. Sally Shoop on receiving the Harold R. Peyton Award for Cold Regions Engineering. Dr. Shoop is a Past Chair of ASCE's Cold Regions Engineering Division, and a recently retired research geotechnical engineer with the U.S. Army Engineer Research and Development Center's (ERDC) Cold Regions Research and Engineering Laboratory (CRREL) in Hanover, New Hampshire. For more than 35 years she committed herself to service to the nation and her area of expertise.
Dr. Shoop went to CRREL in 1987 from Conoco Phillips and has spent much of her career researching seasonal impacts of freezing and thawing soils, snow, and ice on vehicle mobility. She has had a hand in more than 200 publications, papers, and government reports, while also contributing to three books as an editor or an author, including serving as the Lead Editor for the ASCE publication, Frost Action in Soils: Fundamentals and Mitigation in a Changing Climate. Over the course of her career, she has traveled around the world researching the physical processes involved in seasonal impacts on terrain conditions and ground mechanics.
ASCE would like to thank Dr. Sally Shoop for her service to the profession, the American Society of Engineers, and the Cold Regions Engineering Division.