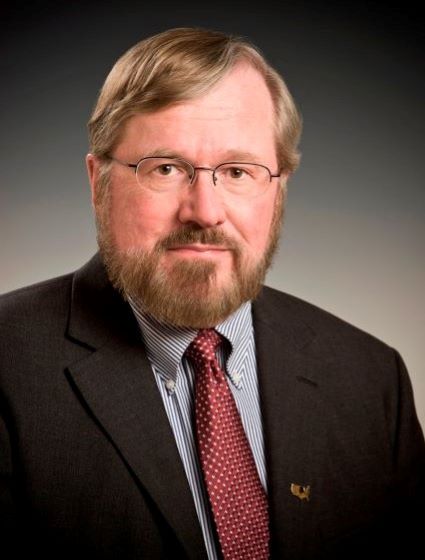 In Remembrance of Mr. Thomas George Krzewinski
August 14, 1949 — April 12, 2023
Duluth, Minnesota
Thomas George Krzewinski, age 73 of Duluth, and formerly of Anchorage, AK, died on April 12, 2023. Born and raised in Duluth, Tom was a proud Central graduate. He met the love of his life, Carol (Amborn), and went on to raise three wonderful children together. He is survived by his wife of 50 years, Carol; children, Matthew (Jennifer), Susan Knaus, and Mark (Courtney); grandchildren, Brenden, Alexis, Olivia, Ivy, Jaxsen, Hudsen, Delilah; brother, Paul (Mardy); In-laws, Elmer & Faith Amborn; brother-in-law, Steven (Cheryl) Amborn; and many nieces, nephews and extended family and friends. Tom was preceded in death by his parents, George & Helen (Zywot); brother, Mike; and son-in-law, Jerry Knaus.
Tom was an avid fisherman. Whether fishing in a river, a lake, or a sea, he loved it all! He cherished his time spent outdoors: fishing, grilling, and golfing. He spent years with Boys Scouts as an Eagle Scout to Scout Master. He was a family man and loved spending time with his seven grandchildren, kids, and extended family at the cabin.
He started his long and prestigious engineering career on the design of the Trans Alaska Pipeline almost immediately after graduating from the University of Minnesota, before being whisked away to Alaska for final design and construction of TAPS. He managed Dames and Moore's operation in AK after TAPS, beginning a career long engagement with the Red Dog Mine, which he continued to work on until his passing. While at Dames and Moore he was also very active with development of the infrastructure supporting oil development on Alaska's North Slope and other development projects across the state. He left Alaska for 15 years to return to Duluth and be closer to family while working for American Engineering before returning in 2002, working for Golder Associates and WSP until the end of his career, where he continued to support development in Alaska and elsewhere in northern environments. Throughout his distinguished career he was an active contributor to furthering the profession of cold regions engineering through active involvement in professional organizations such as the American Society of Engineers (ASCE) and their Technical Council for Cold Regions Engineering (TCCRE) and the successor Cold Regions Engineering Division (CRED), the United States Permafrost Association (USPA), the lnternational Permafrost Association (lPA), and the lnternational Association for Cold Regions Development Studies (IACORDS), as well as being active on organizing committees for multiple international conferences and publishing extensively about his work.
Mr. Krzewinski was an internationally recognized expert in the field of cold Regions Geotechnical Engineering, with experience across North America, including work on large infrastructure and industrial development projects such as the Trans Alaska Pipeline system (TAPS), the Red Dog Mine in Northwestern Alaska, multiple bridges and realignment of the Alaska Railway, a new railway to the Ring of Fire mining area in Ontario, Canada. Other projects are too numerous to list but included transportation projects for local, state, and federal entities, railroad facilities, and foundations for hundreds of bridges, buildings, and earth embankments.
He was a Life Member and a Fellow of the American Society of Civil Engineers, and the President of the ASCE Duluth Section. In 1998 he was the recipient of the American Society of Civil Engineer's "Harold R. Peyton Award" for significant contributions to Cold Regions Geotechnical Engineering. He was also the 1999 recipient of the Construction Specifications lnstitute's "Technical Certificate of Merit", for devoted and selfless contributions of time and talent to advancing technology through research in cold Regions Engineering. ln 2009 he was announced the recipient of the Academy of Geo-Professionals Board of Trustees "Diplomate, Geotechnical Engineering (D.GE)" credential. Also in 2009, Mr. Krzewinski was named the Alaska Engineer of the year. ln 2010 he was the recipient of the American Society of Civil Engineers Can-Am Amity Award for a significant body of Cold Regions Engineering Work on both sides of the border in North America. He was a current and long-term Commissioner on the Municipality of Anchorage's Geotechnical Advisory Commission (GAC) and served as a Board level Director of the Resource Development Council of Alaska. Mr. Krzewinski is a past President of the United States Permafrost Association and has served as the official US Representative to the lnternational Permafrost Association. He was also a past Region 8 Governor (representing Alaska) of the American Society of Civil Engineers and served on the ASCE Codes and Standards Committee.
The American Society of Civil Engineers thanks Mr. Thomas George Krzewinski for his many years of dedication to the Cold Regions Engineering Division, the CRESC (Cold Regions Engineering Specialty Conference) and ICCRE (International Conference on Cold Regions Engineering) conferences, and his service to the Society as a whole, and the profession of cold regions engineering.