Technical publications are available in many formats including print books, electronic books, and CD-ROMs.
Books
The Energy Division is currently in the process of updating 4 books:
Wind Loads for Petrochemical and Other Industrial Facilities
Design of Blast Resistant Buildings in Petrochemical Facilities
Onshore Heavy Industrial Modularization Guidelines
Anchorage Design for Petrochemical Facilities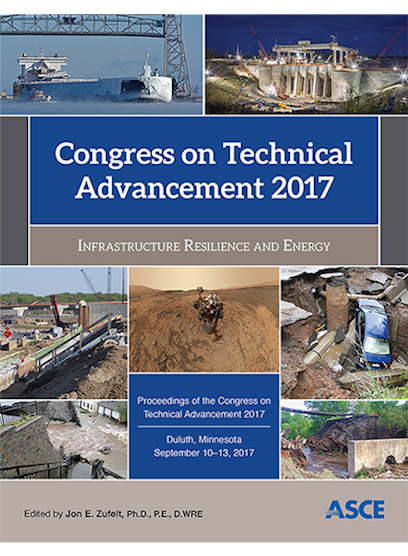 Congress on Technical Advancement 2017
Selected papers from the First Congress on Technical Advancement, held in Duluth, Minnesota, September 10–13, 2017. infrastructure resilience and energy engineering.
Call for Volunteers
Now forming a committee to update Structural Design of Air and Gas Ducts for Power Stations and Industrial Boiler Applications. Volunteer to be on the committee by contacting Jay Snyder.